Sherlock Holmes: A Game of Shadows (2011)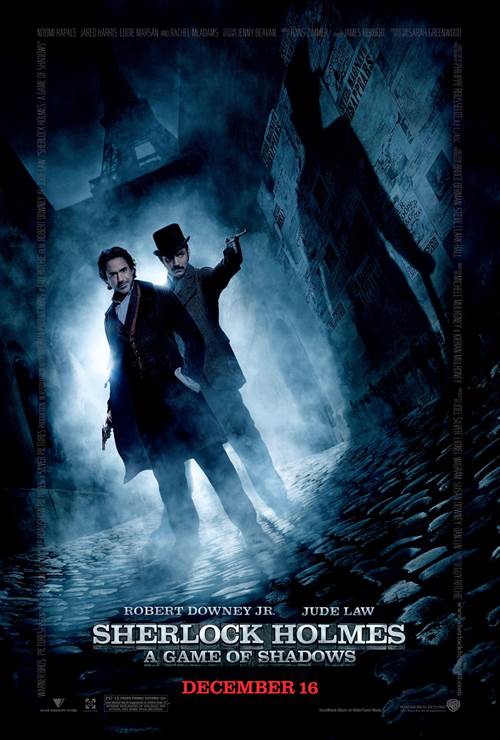 Share this:
| | |
| --- | --- |
| Director: | |
| Writers: | |
| Cast: | |
| Released: | Friday, December 16, 2011 |
| Length: | 129 minutes |
| Studio: | Warner Bros. |
| Genre: | Action/Adventure |
| Rating: | Some material may be inappropriate for children under 13. |
Synopsis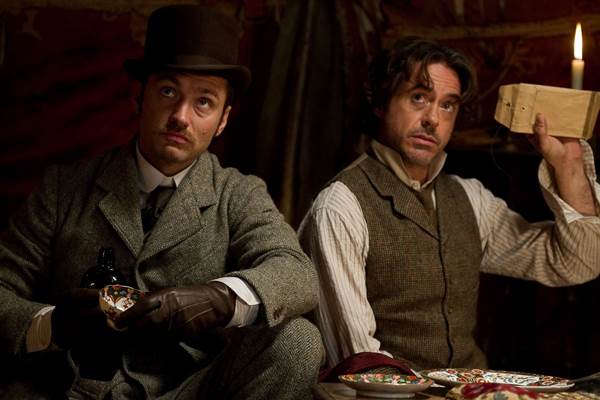 Guy Ritchie helms a new action-packed adventure, following the world's most famous detective, Sherlock Holmes (Robert Downey Jr.), and his longtime trusted associate, Dr. Watson (Jude Law), as they match wits with their arch-nemesis, the criminal genius Moriarty (Jared Harris)

Purchase DVD/Blu-ray/4K UHD physical copy of Sherlock Holmes: A Game of Shadows today at Amazon.com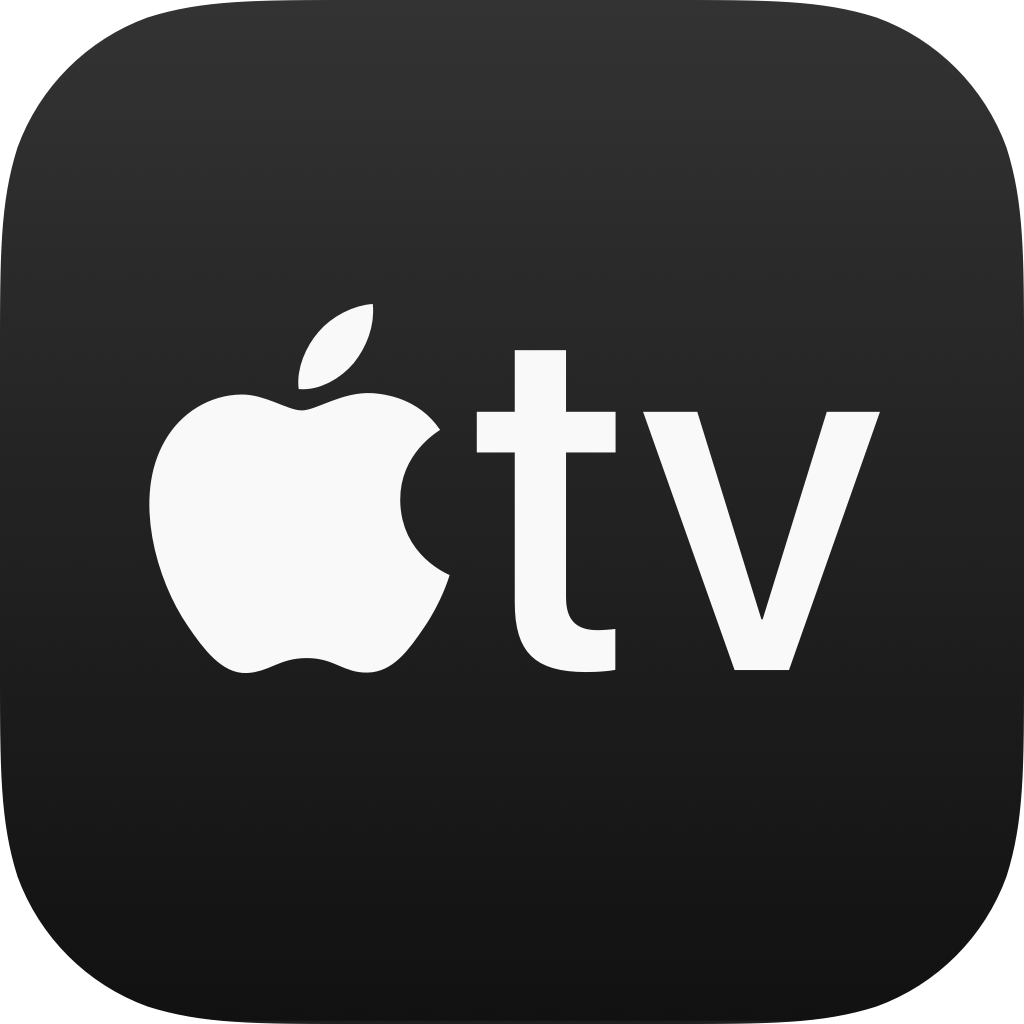 Download Sherlock Holmes: A Game of Shadows in Digital HD/4K from the iTunes store.
Listen to the Sherlock Holmes: A Game of Shadows soundtrack on Apple Music.
Sherlock Holmes: A Game of Shadows images are © Warner Bros.. All Rights Reserved.
Rocketman's Dexter Fletcher In Talks to Direct Sherlock Holmes 3
7/11/2019 4:20 PM EST
Dexter Fletcher is currently in talks to direct the upcoming film "Sherlock Holmes 3". The film will star Robert Downey Jr. and Jude Law as their characters, Holmes and Watson.Fletcher directed "Rocketman", as well as taking the helm for "Bohemian Rhapsody" after Bryan Singer was fired. Guy Ritchie directed the first two "Sherlock Holmes" films, which grossed over $1 billion combined worldwide.The...
More>>
Joel Silver Confirms Start of Production for Sherlock Holmes 3
5/20/2016 2:51 PM EST
Today, Joel Silver, producer for the upcoming Sherlock Holmes film, has confirmed that production will begin this fall. He also confirmed that they have a script and that Robert Downey Jr. and Jude Law will both be returning to reprise their roles as Sherlock Holmes and Dr. Watson. Silver said during an interview, "It looks like it could happen this fall. Downey said he wants to do it. He's gotta ...
More>>
Another Sherlock Holmes Film a Possibility
9/26/2013 5:13 PM EST
Despite all the chatter about a possible third film for the Warner Bros. Sherlock Holmes franchise since the last movie, "A Game of Shadows", back in 2011, little has happened.Things may have be changing a little now as Sherlock's trusted side kick, Dr. Watson (Jude Law) has been talking to Empire over the possibilities of making a third movie happen, by stating he has already had a few meetings w...
More>>
Dan Lin Discusses Sherlock Holmes 3
12/18/2012 10:33 AM EST
Even before "Sherlock Holmes: A Game of Shadows" was released, it was known that work on a script for a third installment of the franchise was well under way. Now, producer Dan Lin has been telling Collider that indeed a third movie is on its way, but we will have to be patient. "It is a high priority for the studio and all for the filmmakers involved. We want to make the right movie.  We got a gr...
More>>
Jude Law Talks Sherlock Holmes 3
9/18/2012 2:02 PM EST
Jude Law, who is currently out doing press for "Anna Karenina", recently spoke about the possibility of a third "Sherlock Holmes" film.Law said, "I don't [know when filming begins]. There's certainly talk of it and I know there's a script being played around with, but [Robert] Downey's a busy boy and I'm a busy boy, so we'll see. But we want to [do another one]. We're a very happy team and we have...
More>>
Downey Discusses Iron Man 3
1/11/2012 2:39 PM EST
While attending the Brazilian premiere for "Sherlock Holmes: A Game of Shadows", Robert Downey, Jr. spoke about the upcoming "Iron Man 3" film.He said, "I think that we have an opportunity with the third Iron Man to make the best of the three, and maybe one of the better superhero movies that's ever been made. But I think we have to remember what made the first one good. It was very character-driv...
More>>
Win Complimentary Passes To See An Advance Screening of Sherlock...
12/7/2011 12:08 PM EST
Warnes Bros will release the highly anticipated film, Sherlock Holmes: A Game of Shadows, on Friday, December 16th, 2011 and for all you fans that are living in South Florida, we have a way for you to catch a complimentary screening of it early. Just "Like" FlickDirect on Facebook and email contest@flickdirect.com with your mailing address, and your Facebook profile (for like verifcation).  All n...
More>>
Drew Pearce Hired for Sherlock Holmes 3
10/24/2011 11:56 AM EST
"Sherlock Holmes 3" is moving along with development. The second film in the franchise still won't be released for another two months, but a writer has already been secured for the third.Warner Bros. has brought on Drew Pearce from "Iron Man 3" and "No Heroics" fame. There is no word yet on what the plot for the third film will be.  The first film was an original story, and the second film's story...
More>>
Sherlock Holmes: A Game of Shadows 4K Ultra HD Review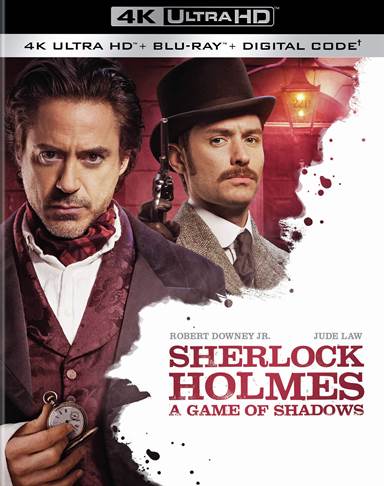 In 2009, Robert Downey, Jr. (Iron Man) transitioned from playing a superhero in the Marvel Cinematic Universe to portraying one of the most recognized characters in British, literary history. Downey Jr.'s Holmes was confident, self-assured, intelligent, and cocky and critics and audiences alike loved it. Holmes' sidekick, Dr. John Watson was depicted by Jude Law (The Talented Mr. Ripley) and the two had an easy and palpable chemistry which made it easy to see them as good friends. Two years later they returned in a sequel entitled Sherlock Holmes: A Game of Shadows, which Warner Bros has now released for purchase in 4K UHD.

When we revisit the private investigator and his medically-trained friend, Watson is married and Holmes is investigating a group of what outwardly appears to be a number of unrelated crimes including murder, crooked business ventures, and terrorism. However, all the crimes can be traced back to one person…Professor Moriarty (Jared Harris; The Mortal Instruments: City of Bones), which if you remember from the ending in 2009, was the man Irene Adler (Rachel McAdams; Red Eye) warned Holmes about. Dissatisfied with Adler's work, Moriarty claims her love for Holmes compromises her position and he subsequently poisons and kills her. He then issues a warning to Holmes to stop investigating him or Moriarty will have Watson and his wife killed.

Realizing how dangerous Moriarty is, Holmes presses on, delivering a letter Alder gave him to a Roma fortune teller named Simza (Noomi Rapace; The Girl with the Dragon Tattoo). When an attempt is made on Simza's life, she managers to escape but of course, Holmes tracks her down. Together they determine what the real threat is, that Simza's brother is involved and that they need to go to Switzerland to try and prevent a world war that Moriarty is trying to start.

While once again Downey Jr. does a phenomenal job portraying one of the most astute detectives in the world, he has some rather silly moments such as when he crashes Watson's honeymoon and dress up like a woman while on a train ride with Watson and his bride. Law is excellent as well and Harris brings a new element into the dynamic of Holmes' group. His sinister demeanor underlies his devious plan to profit from a large and prolonged world war. Once again Ritchie adds his unique perspective on the movie with well thought out shots and camera angles as well as his use of slow-motion video.

The 4K combo pack has the Digital HD code to redeem, a Blu-ray disc, and a 4K quality disc. The 2160p video adds a certain element of clarity to the picture. Just like with 2009's Sherlock Holmes release, this movie does not have a Dolby Atmos audio track but instead relies on the previously released DTS-HD master audio 5.1. While the quality is good…it could have been better. Once again there aren't any new extras that haven't been previously released. They are housed on the Blu-ray disc and includes: Maximum Movie Mode with Robert Downey Jr., Focus Points, and Sherlock Holmes: A Game of Shadows Movie App.

It is quite rare in the film industry for a sequel to be just as good, if not better than the original film but that seems to be the case here. The story is faster-paced, more intriguing, and more suspenseful than the original. The plot is fuller and the ending more satisfying than the first film. I would definitely buy this in 4K (along with the original) in order to prepare oneself for the third film in this trilogy, which is supposed to come out sometime next year.

Grade: B+
Read More Sherlock Holmes: A Game of Shadows Reviews
For more reviews please visit our film/television review section.
Guy Ritchie helms a new action-packed adventure, following the world's most famous detective, Sherlo...
SPONSORED LINKS