Fast & Furious 6 (2013)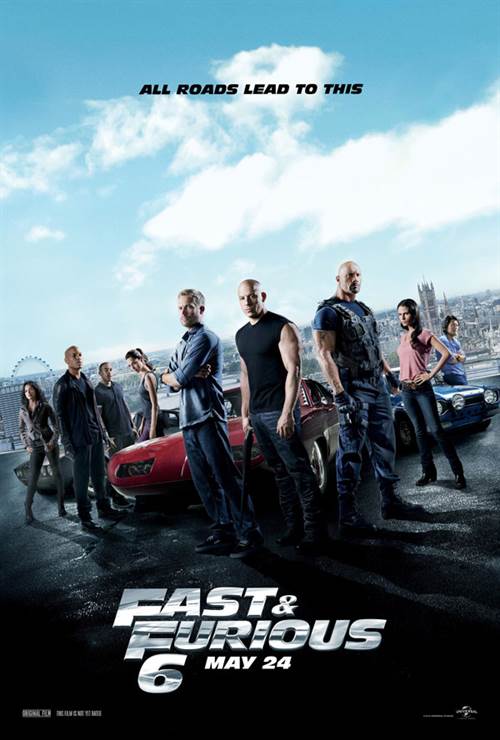 Share this:
| | |
| --- | --- |
| Director: | |
| Writers: | |
| Cast: | |
| Released: | Friday, May 24, 2013 |
| Length: | 130 minutes |
| Studio: | Universal Pictures |
| Genre: | Action/Adventure |
| Rating: | Some material may be inappropriate for children under 13. |
Synopsis
Vin Diesel, Paul Walker and Dwayne Johnson lead the returning cast of all-stars as the global blockbuster franchise built on speed races to its next continent in Fast & Furious 6. Reuniting for their most high-stakes adventure yet, fan favorites Jordana Brewster, Michelle Rodriguez, Tyrese Gibson, Sung Kang, Gal Gadot, Chris "Ludacris" Bridges and Elsa Pataky are joined by badass series newcomers Luke Evans and Gina Carano. Since Dom (Diesel) and Brian's (Walker) Rio heist toppled a kingpin's empire and left their crew with $100 million, our heroes have scattered across the globe. But their inability to return home and living forever on the lam have left their lives incomplete.

Meanwhile, Hobbs (Johnson) has been tracking an organization of lethally skilled mercenary drivers across 12 countries, whose mastermind (Evans) is aided by a ruthless second-in-command revealed to be the love Dom thought was dead, Letty (Rodriguez). The only way to stop the criminal outfit is to outmatch them at street level, so Hobbs asks Dom to assemble his elite team in London. Payment? Full pardons for all of them so they can return home and make their families whole again.

Building on the worldwide blockbuster success of Fast Five and taking the action, stunts and narrative to even greater heights, Fast & Furious 6 sees director Justin Lin back behind the camera for the fourth time. He is supported by longtime producers Neal H. Moritz and Vin Diesel, who welcome producer Clayton Townsend back to the series.

Purchase DVD/Blu-ray/4K UHD physical copy of Fast & Furious 6 today at Amazon.com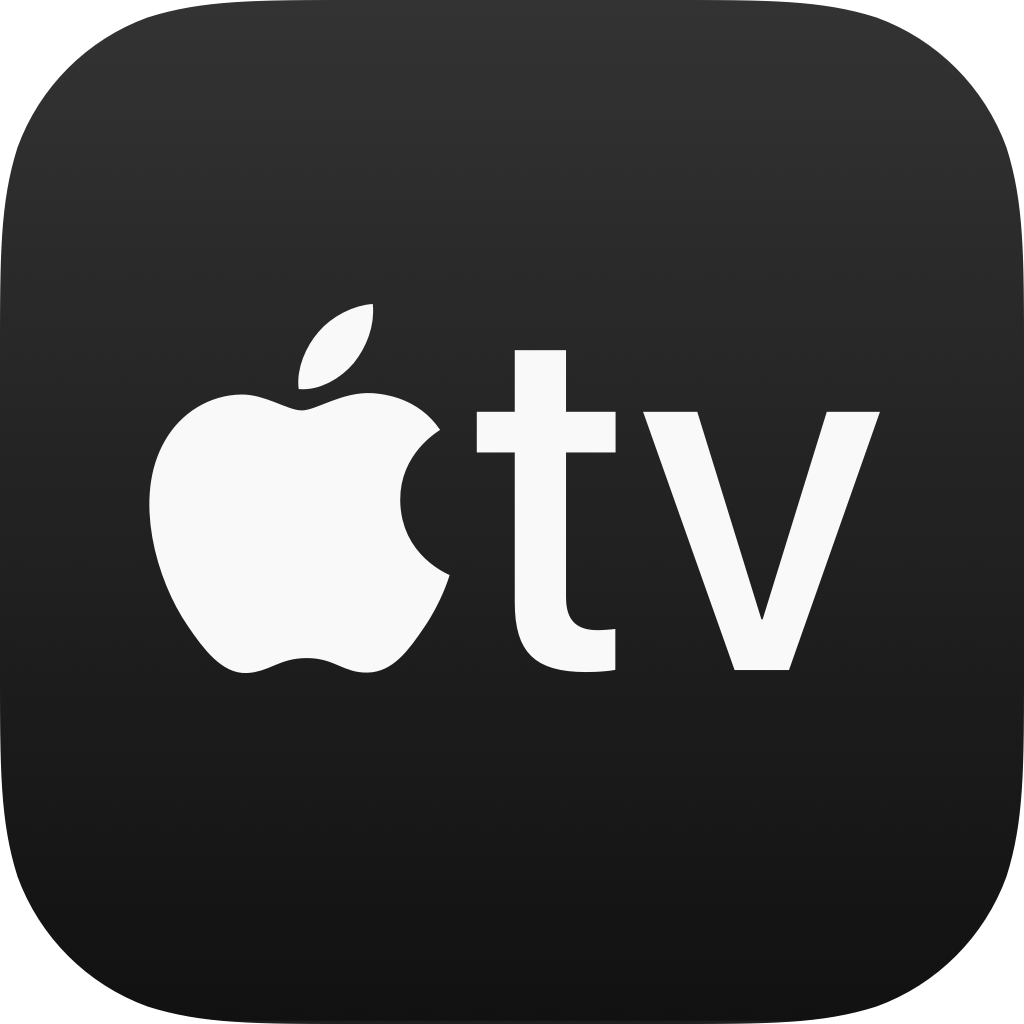 Download Fast & Furious 6 in Digital HD/4K from the iTunes store.
Listen to the Fast & Furious 6 soundtrack on Apple Music.
Fast & Furious 6 images are © Universal Pictures. All Rights Reserved.
Win a Digital Copy of F9: The Fast Saga
9/14/2021 10:14 AM EST
It was difficult to imagine twenty years ago when the world was introduced to Dominic Toretto (Vin Diesel; The Chronicles of Riddick) that we would still be watching him drive fast cars and pull off incredible stunts.  However, here we are, in 2021 and the ninth film (with more to come) was released in theaters this past June.  While not necessarily the most successful movie of the franchise, it h...
More>>
Win Passes To An Advanced Screening of F9 In Florida
6/15/2021 4:54 PM EST
It has been twenty years since audiences were introduced to Dominic Toretto (Vin Diesel; Pitch Black) and his "family".  We have been along for the ride through eight films plus a spin-off, Fast and Furious presents: Hobbs and Shaw.  As we prepare for the debut of the ninth movie in this franchise, Universal Pictures, in conjunction with FlickDirect, would like to offer some lucky winners two admi...
More>>
Universal Pictures Announces "Fast Fridays" Free Screenings
4/23/2021 3:59 PM EST
To commemorate the release of "F9", Universal Pictures announced today that they will be launching a free nationwide screening series of all eight previous Fast films, beginning April 30, 2021.The eight-week program will invite fans to watch all eight previous Fast films in participating theaters, free of charge, with one film screening each Friday. The films will be screened in chronological orde...
More>>
Fast and Furious 9 Release Date Pushed Back
3/12/2020 2:14 PM EST
Universal Pictures has announced that the release for Fast & Furious 9 (a.k.a. F9) will be delayed until April 2021. The film was originally slated for a May 22 release.The statement from the franchise reads as follows:To our family of Fast fans everywhere,We feel all the love and the anticipation you have for the next chapter in our saga.That's why it's especially tough to let you know that we ha...
More>>
Universal Pictures Announces Road to F9 Fan Event to Celebrate R...
1/16/2020 1:49 PM EST
The Fast & Furious franchise will be releasing their 9th film on May 22, and Universal Pictures has decided to commemorate the occasion with a fan event called "The Road to F9." On January 31, in Miami, Florida, the studio will release the all-new trailer for the ninth chapter in the Fast & Furious franchise, as well as host a once-in-a-lifetime concert-complete with global superstars performing t...
More>>
Get a Free Copy of Fast & Furious Presents: Hobbs & Shaw on Blu-...
10/28/2019 11:46 AM EST
One of this summer's hot movies wasThe Fast & the Furious franchise spin-off movie entitled FAST & FURIOUS PRESENTS: HOBBS AND SHAW. It grossed almost 760 million dollars worldwide making it a bonafide hit at the box office.  Before it makes it way to stores on Blu-ray nationwide, Universal Pictures, in conjunction with FlickDirect, want to give one lucky winner the chance to win a Blu-ray Combo P...
More>>
Production Resumes on Fast and Furious After On Set Accident
7/23/2019 3:03 PM EST
"Fast & Furious 9" has resumed production after an accident that occurred on the set. The accident took place at Warner Bros. Studios Leavesden, which is near London.Joe Watts, a stuntman, sustained head injuries after a fall and has been placed in a medically induced coma in a London hospital. Watts was working on a second unit when the injury occurred and production in that unit remains closed, ...
More>>
John Cena to Star in Fast and Furious 9
4/30/2019 2:35 PM EST
John Cena and Vin Diesel have announced that Cena will be starring in the upcoming "Fast and Furious 9". The announcement was made via Vin Diesel's Instagram.Diesel added to his video announcement words about Paul Walker, saying he felt like Paul sends him these people to be included in the franchise.A Fast and Furious spinoff, "Hobbs & Shaw", will be released on August 2 and will star Dwayne John...
More>>
Vin Diesel Announces All-Female Fast and Furious Film
1/25/2019 4:18 PM EST
The Fast and Furious franchise is a juggernaut in the entertainment world, and now the franchise is set for a reinvention - an all-female cast.Vin Diesel announced via Instagram that he and his producing partner Samantha Vincent are currently in development of a spinoff film that would feature female cast members from the franchise. The film was pitched to Diesel by writers Nicole Perlman, Lindsey...
More>>
Idris Elba to Star in Fast and Furious Spin-off
7/5/2018 2:38 PM EST
Idris Elba is currently in talks to join the cast of "Hobbs and Shaw", a spin-off to the mega-franchise "Fast and Furious". The spin-off will also feature Dwayne Johnson and Jason Statham. Elba will be playing the main villain in the film.The film will feature Dwayne Johnson and Jason Statham's characters teaming up against Elba's.Neal H. Moritz will produce with Johnson and his Seven Bucks Produc...
More>>
Fast & Furious: Supercharged Races Into Universal Orlando
5/3/2018 9:12 PM EST
The Universal Orlando Resort unveiled their lasted attraction; the Fast and Furious - Supercharged ride on May 2, 2018, with a star-studded event.  The highly anticipated feature based on the film series took over a year to be built and had fans anxiously awaiting its arrival.The two-day extravaganza started the previous day with the grand opening of City Walk's latest eatery, VooDoo Doughnuts.  O...
More>>
Netflix to Release Animated Fast & Furious Series
4/23/2018 4:48 PM EST
Netflix will be releasing an animated version of Universal's hugely successful Fast & Furious franchise. The series is part of a deal between DreamWorks Animation Television and Netflix.The series will feature the story of teenager Tony Toretto, who, just like his cousin Dom, is recruited along with his friends into a government agency to help take down a crime organization who fronts as an elite ...
More>>
Fast & Furious 6 Theatrical Review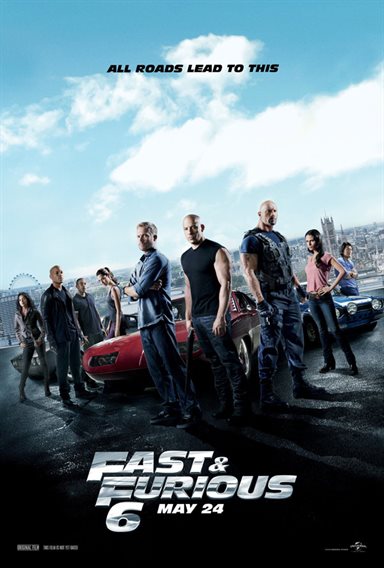 There are not that many franchises that can boast six or more feature films to their name, but that landmark has just been set for the hugely popular high octane movies Fast and Furious series. Starting back in 2001, the series so far has taken in over $1.5 billion worldwide at the box office, and the sixth instalment will surely boost that figure even more.
Living the high life after the gang's successful heist of $100 million in Rio last time out, Dominic Toretto (Vin Diesel), and his crew of car thieves have everything they ever wanted, except the ability to return home as free men and women. But then Luke Hobbs (Dwayne Johnson) from the DSS comes calling, wanting the gang's help to track down another gang responsible for heists on military targets, led by former UK special forces operative Owen Shaw (Luke Evans). Toretto is uninterested, until Hobbs produces a photo of his once and presumed dead girlfriend Letty (Michelle Rodriguez), now working for the villainous Shaw.
Taking the bait, Toretto and his crew assemble once more, arriving in London with the aim of preventing Shaw from getting his hands on a computer chip that could cripple a nation. Toretto, aided by son in law and former FBI agent Brian O'Conner (Paul Walker), has a second agenda: reuniting the family.
Director Justin Lin did a great job with the last instalment freshening up the series, and that carries through in this latest movie. His use of sweeping panoramics of some of London's most recognisable landmarks gives you a feel for the city. That is also true of the car chases; Lin makes good use of the best that London has to offer at night, especially early on where we first see Shaw, driving around Canary Wharf in a car that looks like a seven year old child had constructed it out of a Meccano set. He does not rest on his laurels; the further you get into the film, the stunts and explosive sets get more grandiose.
Chris Morgan's screenplay may feel a little ropey at times, especially the Toretto/Letty subplot, which didn't really need to take up quite so much screen time and is the main reason the film felt a little long. However, Morgan's script is also packed with humour: be it by a witty one liner or a visual gag, Fast and Furious 6 makes you laugh from beginning to end.
All in all, Fast and Furious 6 is one of those fun films where you just engage the brain in neutral and enjoy the ride, then wait at the lights for what's coming along in 7.
-- Paul Kates
For more reviews please visit our film/television review section.
Vin Diesel, Paul Walker and Dwayne Johnson lead the returning cast of all-stars as the global blockb...
SPONSORED LINKS