Buffy The Vampire Slayer (1997)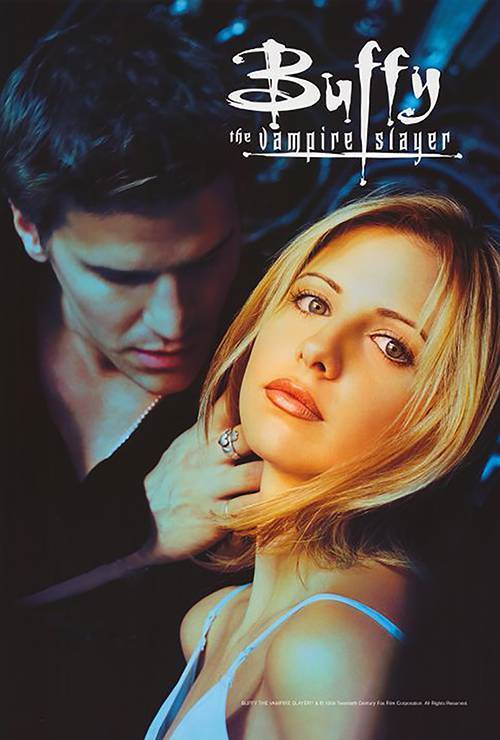 | | |
| --- | --- |
| Director: | |
| Created By: | |
| Writers: | |
| Cast: | |
| Air Date: | Monday, March 10, 1997 |
| Studio: | 20th Century Fox |
| Genre: | Television |
| Rating: | This program contains some material that many parents would find unsuitable for children under 14 years of age. |
Buffy The Vampire Slayer Synopsis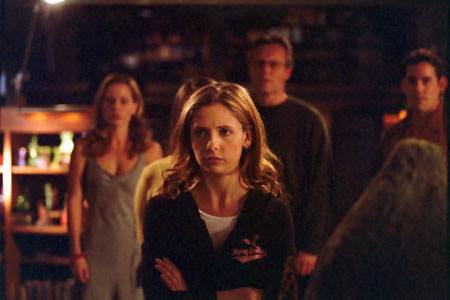 Buffy Summers, (Sarah Michelle Gellar), seems like a typical teenager dealing with the run-of-the-mill adolescent frustrations ... except she's also a vampire slayer, preordained to slay the evil in the world. Aided by her friends, Buffy sets out to save the world from the demons and evil that surround the Hellmouth, Sunnydale, California.
Buffy The Vampire Slayer images are © 20th Century Fox. All Rights Reserved.
Buffy's Sarah Michelle Gellar and Others Speak Out About Joss Wh...
2/11/2021 11:22 AM EST
Sarah Michelle Gellar, and other former stars of the iconic series, "Buffy the Vampire Slayer", took to social media last night to make a comment about Joss Whedon after former co-star Charisma Carpenter made a lengthy post about the abuse she suffer...
| Full Article
Buffy the Vampire Series Reboot in Development
7/26/2018 4:32 PM EST
It has been reported that a Buffy the Vampire Slayer reboot is currently in development over at 20th Century Fox Television.Joss Whedon, creator of the original series, will be executive producing, with writer Monica Owusu-Breen penning the script. T...
| Full Article
Fox Chairman Would Welcome Buffy the Vampire Slayer Revival
3/13/2018 2:59 PM EST
Fox Chairman and CEO Gary Newman was interviewed this morning at the INTV conference in Jerusalem and made a statement that will please all you Buffy fans out there. After Newman was asked about any possible revivals of the show, he commented that Bu...
| Full Article
Interview With Buffy The Vampire Slayer Motion Comic Director, ...
10/12/2010 2:56 PM EST
During this year's 2010 New York Comic Con the FlickDirect staff had a chance to talk to Jef Shuter, The Director of The Buffy The Vampire Motion Comics, and see what has changed since July's San Diego Comic Con. FLICKDIRECT:  Why do a motion comic?J...
| Full Article
Twentieth Century Fox and Multiverse Announce Buffy the Vampire ...
9/3/2008 11:08 AM EST
CENTURY CITY, Calif., -- Twentieth Century Fox Licensing & Merchandising and The Multiverse Network, Inc., a leading provider of virtual world development technology for Massively Multiplayer Online Games (MMOGs), educational and social worlds, and b...
| Full Article
Buffy The Vampire Slayer's Sexual Exploration
3/7/2008 10:53 AM EST
In the new issue of the "Buffy the Vampire Slayer" comic, Buffy will experiment with her sexuality and sleep with a fellow slayer, who also happens to be a woman.  Whedon says that the story has "evolved naturally", and that their relationship has de...
| Full Article
Buffy The Vampire Slayer Movie?
1/22/2008 1:52 PM EST
Sarah Michelle Gellar was interviewed by SCI FI Wire recently, and explained why she thinks another Buffy The Vampire Slayer Film film just wouldn't work."We had a lot to overcome on a TV show," Gellar said in an interview. "Everyone's like, 'Why wou...
| Full Article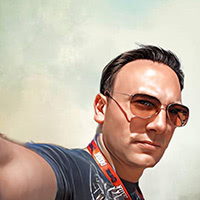 Buffy the Vampire Slayer: Season 8 Motion Comic Physical Media: Blu-ray Review
Most of us, get the majority of our information from the Internet. So it's not surprising that other forms of entertainment find their way to this medium for newer audiences; comic books are no exception. Back in the mid-1990s Buffy the Vampire Slayer came to television and went on to become a ...
SPONSORED LINKS