Mission: Impossible Ghost Protocol (2011)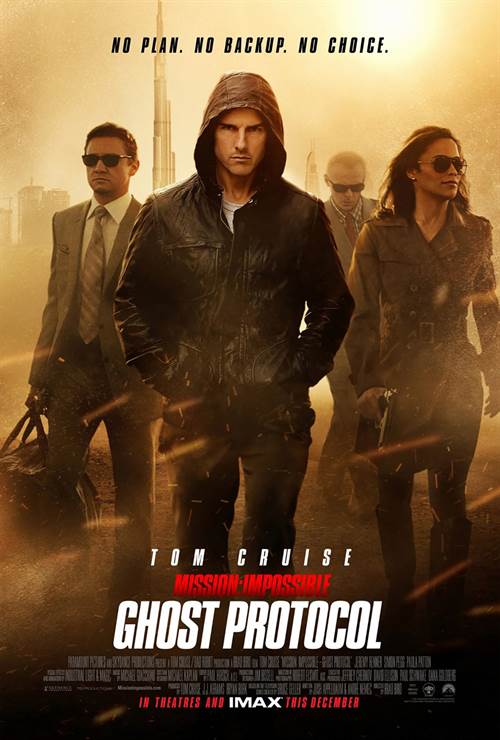 Share this:
| | |
| --- | --- |
| Director: | |
| Writers: | |
| Cast: | |
| Released: | Friday, December 16, 2011 |
| Length: | 133 minutes |
| Studio: | Paramount Pictures |
| Genre: | Action/Adventure |
| Rating: | Some material may be inappropriate for children under 13. |
Synopsis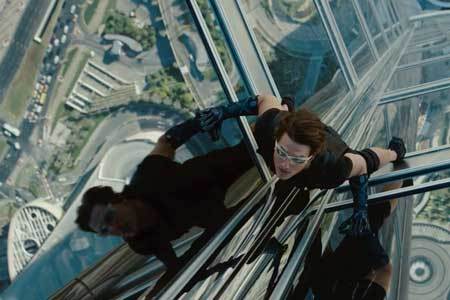 No plan. No backup. No choice. Agent Ethan Hunt and his elite team go underground after a bombing of the Kremlin implicates the IMF as international terrorists. While trying to clear the agency's name, the team uncovers a plot to start a nuclear war. Now, to save the world, they must use every high-tech trick in the book. The mission has never been more real, more dangerous or more impossible.

Purchase DVD/Blu-ray/4K UHD physical copy of Mission: Impossible Ghost Protocol today at Amazon.com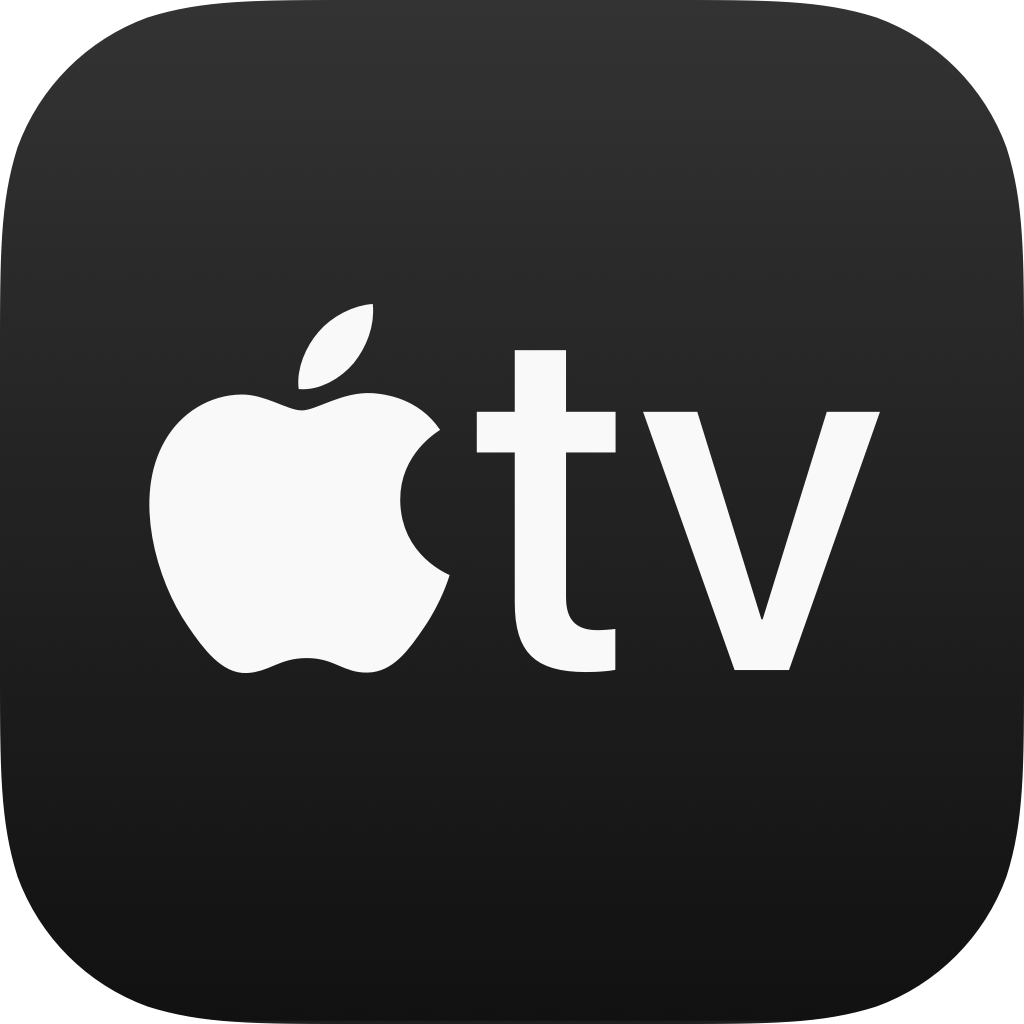 Download Mission: Impossible Ghost Protocol in Digital HD/4K from the iTunes store.
Mission: Impossible Ghost Protocol images are © Paramount Pictures. All Rights Reserved.
Tom Cruise Surprises CineEurope Convention Attendees
10/6/2021 11:53 AM EST
Tom Cruise surprised guests at the CineEurope event in Barcelona today, showing up for Paramount's presentation of upcoming films. He also introduced previews for "Mission: Impossible 7" and "Top Gun: Maverick"."I wanted to come personally and thank you all. We've had a great relationship over 40 years of my career." He also said that when he is making films, "I'm always thinking about you all" an...
More>>
Mission Impossible 7 Set to Debut On Demand 45 Days After Theatr...
2/25/2021 10:02 AM EST
It's been announced that "Mission: Impossible 7" and "A Quiet Place Part II" will be released on Paramount+ 45 days after their theatrical release. The films will be released in theatres on Nov. 19 and Sept. 17, respectively.Paramount is keeping busy. They have some new installments of the "Paranormal Activity" and "Pet Sematary" franchises, as well as some original content for its streamer. The s...
More>>
Tom Cruise Reprimands Mission Impossible Crew for Not Following ...
12/16/2020 10:56 AM EST
Audio has been released from the U.K. set of "Mission: Impossible 7" that features Tom Cruise yelling at crew members for not following proper COVID-19 safety procedures.In the clip, he says, "I don't ever want to see it again, ever. And if you don't do it you're fired, if I see you do it again you're f-ing gone." He went on to say, "They're back there in Hollywood making movies right now because ...
More>>
Production Halted on Mission Impossible 7 Due to Coronavirus
2/25/2020 2:51 PM EST
Production on Mission: Impossible 7 has been postponed in Italy after a surge in coronavirus cases.A statement from paramount Pictures said the following: "Out of an abundance of caution for the safety and well-being of our cast and crew, and efforts of the local Venetian government to halt public gatherings in response to the threat of coronavirus, we are altering the production plan for our thre...
More>>
Michelle Monaghan Returning for Mission: Impossible 6
6/13/2017 3:59 PM EST
Michelle Monaghan will be returning to the Mission: Impossible franchise.  The actress will, once again, reprise her role of Julia, who married Tom Cruise's character, Ethan Hunt.  Monaghan will star alongside Cruise, Rebecca Ferguson, Henry Cavill, Vanessa Kirby, Alec Baldwin and Angela Bassett. Christopher McQuarrie will write and direct, with McQuarrie, Cruise, Don Granger, J.J. Abrams and Skyd...
More>>
Tom Cruise Confirms Mission: Impossible 6
7/30/2015 10:34 AM EST
Tom Cruise made an appearance on The Daily Show on Tuesday night, and made an announcement that there is a Mission: Impossible 6 in the works, and that production will be starting fairly soon.Cruise told Jon Stewart, "We're starting to work on it now. We'll probably start shooting it next summer".The latest installment of the franchise, Rogue Nation, will be released this week in the U.S., as well...
More>>
Tickets For The First U.S. Showings of "Mission: Impossible - Ro...
3/23/2015 11:08 AM EST
HOLLYWOOD, CA (March 23, 2015) - Paramount Pictures today announced that tickets for the first showings of the highly anticipated film "MISSION: IMPOSSIBLE - ROGUE NATION" are unlocked with today's trailer debut and on sale now - four months before the film's theatrical release.The advance tickets are available for Thursday, July 30th showings at 7:00 p.m. in IMAX® and premium large format theater...
More>>
Mission: Accepted: Christopher McQuarrie To Direct Mission Impos...
8/5/2013 8:19 PM EST
It has been rumoured for a while now that Jack Reacher director Christopher McQuarrie was being lined up to once again team with Tom Cruise for the next installment of the highly popular Mission: Impossible franchise. And today it was confirmed by the director himself via his Twitter feed.Mission: Accepted- ChristopherMcQuarrie (@chrismcquarrie) August 5, 2013McQuarrie has been hotly anticipated t...
More>>
Christopher McQuarrie Top Pick to Direct M:I-5
11/16/2012 1:48 PM EST
Christopher McQuarrie, who directed Tom Cruise in "Jack Reacher", may now be directing him in the next installment of the Mission Impossible franchise."M:I-5" is currently in the beginning stages of production, but it is said that this is the director that both JJ Abrams and Cruise want to work with. McQuarrie has worked with Cruise on several other projects as well; Valkyrie, All You Need Is Kill...
More>>
Paramount Pictures and Coke Zero Present Mission: Impossible - G...
12/12/2011 1:58 PM EST
HOLLYWOOD, CA (December 12, 2011): Paramount Pictures and Coke Zero announced today they will team up to present the live MISSION: IMPOSSIBLE-GHOST PROTOCOL movie premiere in Rio de Janeiro, Brazil on December 14th. The live red carpet event will air online beginning at 7:00 p.m. BRST/ 4:00 p.m. EST / 1:00 p.m. PST and will feature a live performance by Grammy®-nominated DJ & Producer Tiësto, who ...
More>>
Mission Impossible 4 Depending on Knight and Day's Box Office?
6/29/2010 1:44 PM EST
The latest Tom Cruise film, "Knight & Day" could a hidden impact on the actor's career. It's been reported that the future of the "Mission Impossible" franchise will be based on the box office success of the latter film. Apparently, Paramount Pictures may make some major changes to the already written "MI-4" script. They may even go so far as to ditch the project altogether. Tom Cruise's appeal is...
More>>
Mission: Impossible Ghost Protocol Theatrical Review
Some day Tom Cruise will be too old to reprise Ethan Hunt, the Team Leader for the Impossible Mission Force.
I wondered if the 49-year-old Cruise was there already; but there was no need to wonder! The guy has the body of a completely ripped 25-year-old. I am not sure how that is possible; but unless it is CGI, what we see on screen is a person in peak physical condition – which is good because Cruise brings a charisma to the role that makes it clear why he is the super-star he is.
The story is the fourth installment of the Mission Impossible series. Tom Cruise is a secret government agent who takes on missions that are all but impossible. They are assigned by "The Secretary" (played by Tom Wilkinson) -- "should he choose to accept them", and the electronic mission briefings all self destruct five seconds after being delivered. This is also the live action directorial debut of Brad Bird who made his name on Pixar films, e.g. Toy Story 3, the Incredibles, and Up. He is a talented director, and Mission Impossible 4 is a perfect fit for his formula of having a daring, physically dangerous plan that the characters must undertake and then have everything possible go wrong as they try to do it.
He ratchets up the tension with a pitch-perfect action sequence that involves Cruise trying to climb the highest building in the world while using dodgy, "sticky gloves". An analyst gives him an annoying count-down as the time to failure quickly runs out. The scene was filmed using IMAX cameras for the view that would not only show the street below, but the bend in the window. Bird wisely avoided 3D in favor of the bright, crystal-clear picture that really is more immersive than a faked perspective. Although you 'know' Cruise isn't going to die, Bird's talent makes you wonder. As Cruise did the stunts for that scene himself (and you can see it is him) it makes the sequence one of the all-time bests.
The story itself is a pretty standard, super-spy boiler plate. There are nuclear weapons, Russian agents chasing our heroes, questionable arms dealers, exotic locations, beautiful women, false identities, and super-gadgets. It is definitely in the "super spy" genre rather than the more realistic and gritty world of Bourne or the recent Bonds. The term "Ghost Protocol" refers to what happens when your secret mission force gets entirely disavowed by the government, and they have to "go rogue" without any support from the home base.
The IMF team here is well chosen. Simon Pegg brings much needed levity to the movie with its understated but excellent comedic timing; and as an inexperienced character, he provides a good foil to have some things explained while giving us running dialog that keeps it from being all silence as we watch these experts work. Paula Patton is the bombshell member of the team who, thankfully, gets a fair amount to do and is extremely competent if not quite up to Cruise's level. Jeremy Renner plays Brandt, a desk analyst who gets caught up in the action unexpectedly. He is also going to be the new Bourne, so he has some physicality that he brings to the role when it calls for it.
Over all, Ghost Protocol is not a surprising movie. It does not subvert its formulas nor stun its audience. It builds tension through craft. It knows what it needs to do and does it relentlessly. For example, it understands that Cruise must sprint for much of the movie, and yes, we get to see Cruise sprint ... and sprint ... and sprint. I am not sure why we need to see Cruise sprint, but it seems to be a selling point since at least "The Firm". At 133 minutes, it is unafraid to pile on the plot-twists or to have a last-ditch attempt go on and on. If it risks wearing out its welcome, it is the competence of the director that brings it back.
Ghost Protocol is not so much "smart" in its plot as it is intelligent in its construction and execution. It is a loud, bright, summer movie that elicited audience applause at the end in the theater. It is the must see movie of the summer, and the best Mission Impossible yet. Does Cruise still have it? He does! Do the missions get any harder? They better not. Go see it!
-- Marco Chacon
For more reviews please visit our film/television review section.
No plan. No backup. No choice. Agent Ethan Hunt and his elite team go underground after a bombing of...
SPONSORED LINKS