Skyfall (2012)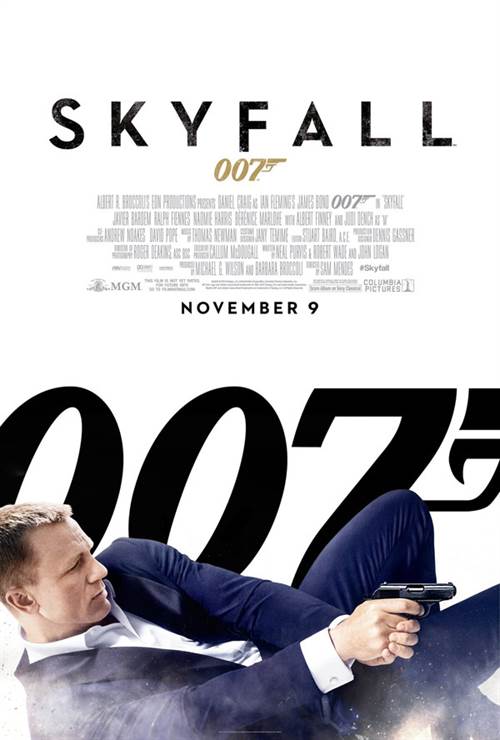 Share this:
| | |
| --- | --- |
| Director: | |
| Writers: | |
| Cast: | |
| Released: | Friday, November 9, 2012 |
| Length: | 145 minutes |
| Studio: | MGM Studios |
| Genre: | Action/Adventure |
| Rating: | Some material may be inappropriate for children under 13. |
Synopsis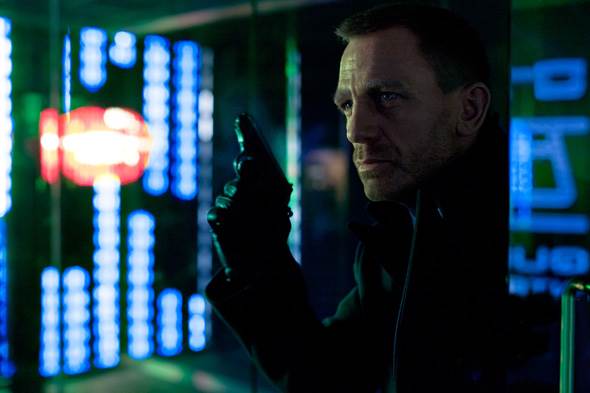 In SKYFALL, Bond's loyalty to M (JUDI DENCH) is tested as her past returns to haunt her. 007 must track down and destroy the threat, no matter how personal the cost.

When Bond's latest assignment goes gravely wrong and agents around the world are exposed, MI6 is attacked forcing M to relocate the agency. These events cause her authority and position to be challenged by Gareth Mallory (RALPH FIENNES), the new Chairman of the Intelligence and Security Committee. With MI6 now compromised from both inside and out, M is left with one ally she can trust: Bond. 007 takes to the shadows – aided only by field agent, Eve (NAOMIE HARRIS) – following a trail to the mysterious Silva (JAVIER BARDEM), whose lethal and hidden motives have yet to reveal themselves.

Purchase DVD/Blu-ray/4K UHD physical copy of Skyfall today at Amazon.com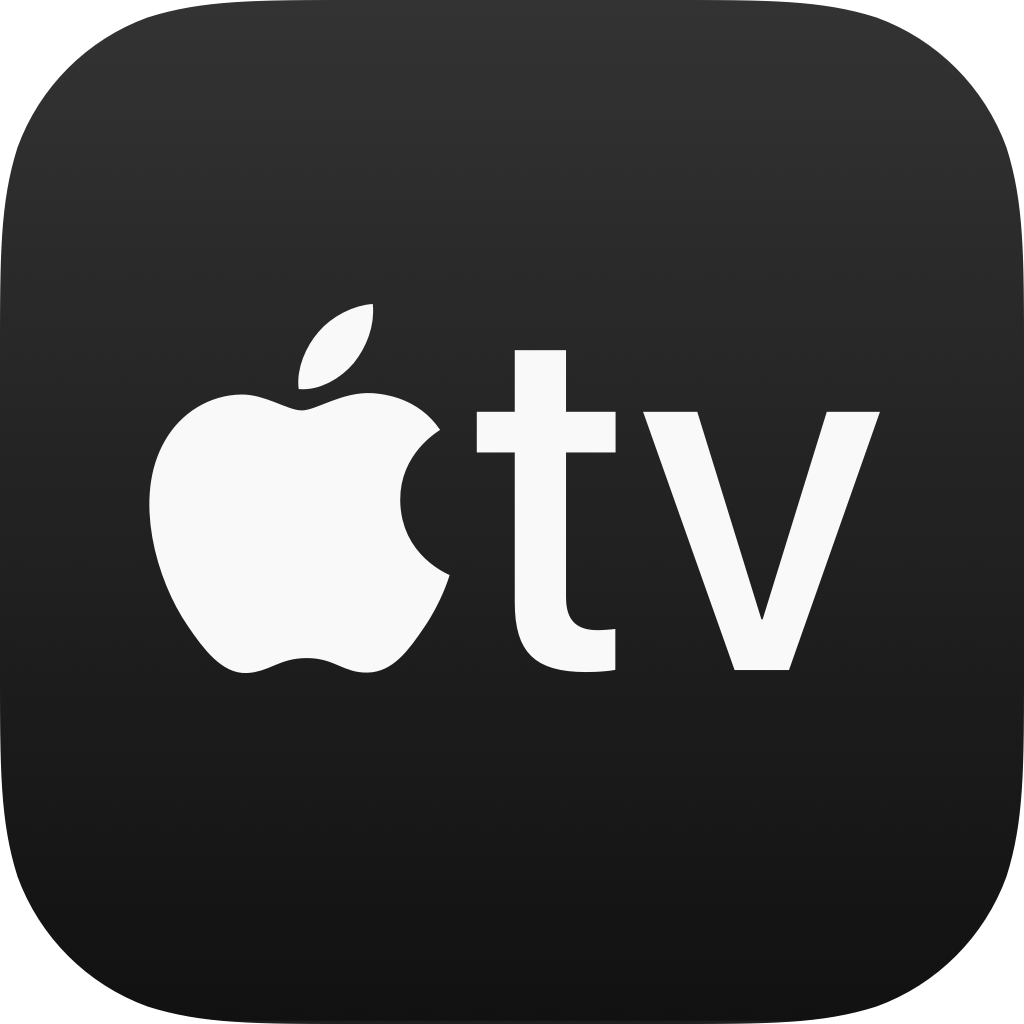 Download Skyfall in Digital HD/4K from the iTunes store.
Listen to the Skyfall soundtrack on Apple Music.
Skyfall images are © MGM Studios. All Rights Reserved.
James Bond Franchise to See Theatrical Releases Despite Amazon A...
5/27/2021 2:33 PM EDT
James Bond producers Barbara Broccoli and Michael G. Wilson have stated that they plan on making more films for the franchise, despite the news about Amazon acquiring MGM."We are committed to continuing to make James Bond films for the worldwide theatrical audience," said Broccoli and Wilson.The deal definitely won't affect the Oct. 8 release of "No Time to Die", which will be the last film to sta...
More>>
No Time to Die Release Delayed Until April 2021
10/2/2020 4:56 PM EDT
"No Time to Die", the upcoming James Bond film, has had its release date pushed back. The film will now open in theatres on April 2, 2021, instead of Nov. 20 of this year.In a statement, the studio said, "MGM, Universal and Bond producers, Michael G Wilson and Barbara Broccoli, today announced the release of No Time To Die, the 25th film in the James Bond series, will be delayed until 2 April in o...
More>>
James Bond No Time to Die Release Delayed Until November
3/5/2020 10:35 AM EDT
MGM, Eon, and Universal have decided to postpone the opening of James Bond: No Time to Die. The film, which was slated for an April 10 release, will now be released on November 25.The trio released a statement saying, "MGM, Universal and Bond producers, Michael G Wilson and Barbara Broccoli, announced today that after careful consideration and thorough evaluation of the global theatrical marketpla...
More>>
James Bond Producer Nixes the Thought of a Female Bond
1/16/2020 2:21 PM EDT
In a recent interview with Variety, "James Bond" producer Barbara Broccoli dismissed the idea of having a female play the iconic character."He can be of any color, but he is male. I believe we should be creating new characters for women -- strong female characters," said Broccoli. She went on to add, "I think women are far more interesting than that."There hasn't been any word on who will next pla...
More>>
No Time To Die Poster Design Contest
12/13/2019 3:44 PM EDT
Daniel Craig has announced via social media that EON Productions, Metro Goldwyn Mayer Studios (MGM), Universal Pictures International and United Artists Releasing have launched a global initiative that challenges fan of James Bond to create an original poster for the upcoming release of No Time To Die.The marketing teams of MGM, Universal Pictures International, and United Artists Releasing will b...
More>>
No Time to Die is Official Title for Bond 25
8/20/2019 3:54 PM EDT
It was announced today by James Bond producers,  Michael G. Wilson, and Barbara Broccoli, that the official title of the 25th film in the franchise is No Time to Die. The Cary Joji Fukunaga directed film hails from Albert R. Broccoli's EON Productions, Metro Goldwyn Mayer Studios (MGM), and Universal Pictures International. Daniel Craig will reprise his role as James Bond for the fifth time.No Tim...
More>>
Bond 25 Filming to Begin in Matera, Italy This Summer
3/8/2019 11:30 AM EDT
Bond 25 production is moving along, and Matera, Italy has been chosen as the backdrop for the film's prologue action sequence.Filming in the city of 60,000 is said to begin in late July but preparations are already underway to accommodate the production crew of about 500 people. No one associated with the film has confirmed these plans yet.The city of Matera is no stranger to the Hollywood scene. ...
More>>
Cary Joji Fukunaga to Direct Bond 25
9/20/2018 10:12 AM EDT
Cary Joji Fukunaga has been tapped to direct the upcoming installment of the James Bond franchise, Bond 25.Fukunaga, the first American to direct a Bond film, replaces British director Danny Boyle, who left the project due to "creative differences." "Michael G. Wilson, Barbara Broccoli and Daniel Craig announced today that Bond 25 will begin filming at Pinewood Studios on 4 March 2019 under the he...
More>>
Idris Elba Won't Be Playing Bond in Next Film
8/23/2018 11:56 AM EDT
Idris Elba has squashed the rumors about the possibility of him playing James Bond. The actor was asked by Good Morning Britain if he were interested in being the next Bond and he simply replied, "No."Elba seemed to be a popular choice by fans to take up the reins as the famous spy. The upcoming Bond 25 will be Daniel Craig's last film for the franchise, which also just lost its director, Danny Bo...
More>>
Danny Boyle Leaves Bond 25 Production Over Creative Differences
8/21/2018 1:41 PM EDT
Danny Boyle, who was directing Bond 25, has left the project due to creative differences.The announcement was made today via the 007 Twitter account saying, "Michael G. Wilson, Barbara Broccoli and Daniel Craig today announced that due to creative differences Danny Boyle has decided to no longer direct Bond 25".There is no other information available yet as to what these differences could have bee...
More>>
Danny Boyle to Direct Bond 25
3/16/2018 1:44 PM EDT
Danny Boyle has been set to take over the directing duties for the upcoming James Bond film. This will be the 25th film in the iconic franchise. Boyle will fill the seat that Sam Mendes left.Boyle stated in an interview, "We are working on a script right now. And it all depends on that really".  He went on to say, "I am working on a Richard Curtis script at the moment. We hope to start shooting th...
More>>
Daniel Craig Confirms His Return for Bond 25
8/16/2017 11:42 AM EDT
Daniel Craig, who once said that he would "rather break this glass and slash my wrists" than reprise his role of James Bond, has officially confirmed that he will indeed be doing just that.  The actor made the announcement on  "The Late Show With Stephen Colbert." He also commented on his infamous statement, saying, "Instead of saying something with style and grace, I said something really stupid,...
More>>
Skyfall Theatrical Review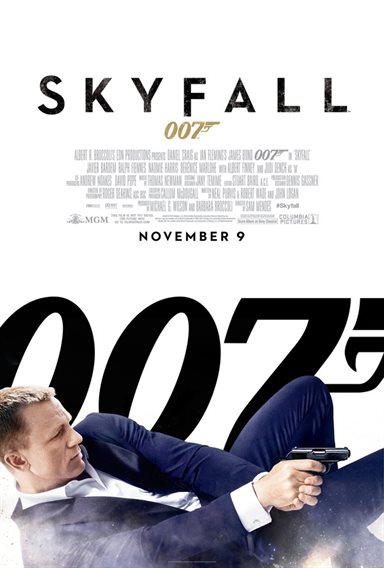 For the past fifty years, one name has been synonymous with the action movie: James Bond. Fifty years in one profession, spanning 22 feature films, and you would expect the British secret agent with a licence to kill would be worthy of retirement and a decent pension, and that may have been the case when news broke in 2010 of financial troubles at MGM. With those troubles a distant memory, Bond is back!
Daniel Craig returns once again for the highly anticipated 23rd installment,
Skyfall
, playing the lead role for a third time. After winning wide acclaim in the rejuvenated franchise for his performance in
Casino Royale
back in 2006, his second outing
Quantum of Solace
was a somewhat lame affair by comparison, so what would the latest offering be like? Allay any fears because with
Skyfall
not only is Bond back, Bond is back at his best!
If there is one thing a typical Bond movie does well, it's to get you into the action from virtually from the start of the film, and
Skyfall
is no exception. This opening scene is not just as good as Craig's outing in
Casino Royale
— it's better, and I am sure will be talked about for a long while to come, just as people still talk about the opening of
The Spy Who Loved Me
, which sees Roger Moore's Bond ski off the side of a mountain and open the iconic Union Jack parachute.
After dropping you into the heart of the action in Istanbul, events shift to London, where MI6 HQ is hit by a terrorist attack and moves underground, before moving again to a more exotic climate — China. First Shanghai, where Bond once again meets Patrice, before picking up the trail of those responsible for the MI6 attack in Macau, from which we meet the main antagonist of the plot, Silva (Javier Bardem,
No Country for Old Men
).
Many have been bought up knowing the names Goldfinger, Blofeld and Scaramanga as some as the meanest foes Bond has had to face. Now you can add Silva to that list. A cool, calculated kind of man, even if he has a dodgy haircut, who leaves nothing to chance, bearing a selfish wanton desire, not letting anybody or anything prevent him from getting what he wants. It's one of the best villain performances in a long time. For once though, the plot has not one hint of a fantastic plan for world domination, far from it: it's the simplest plot you could have. Silva and M have history and what Silva wants, more than anything, is revenge.
Judi Dench as M plays a pivotal role like no other M has in any of the previous 22 instalments. Her bickering with Bond throughout is reminiscent of a school boy and head teacher, the school boy not wanting to do as he is told but as he ultimately respects hierarchy, he puts up and shuts up and get the job done, no questions. When roles are reversed, as with M's superior Gareth Mallory (Ralph Fiennes,
Harry Potter and the Deathly Hallows
), she's got heels and she digs them in and stands her ground.
As the film goes on, you find out a lot more about M, as a person and of the deeper history between her and Bond. Unlike the Bonds of yesteryear, Craig's Bond is portrayed in a dark light, he has battled his demons, and has come out the other side, and you sense that M has shared his pain. So when it becomes apparent that Silva wants to hurt her, Bond becomes protective of possibly the nearest thing he has to a mother.
Pulling all the strings behind the camera is Sam Mendes (
American Beauty
,
Revolutionary Road
), the British-born director who has taken the franchise to a new level, symbolized by the destruction of the iconic Aston Martin DB5 from
Goldfinger
. His keen eye makes this one of the most beautifully shot Bond movies, with well-choreographed stunts and fight scenes that will make the most ardent Bond fan happy. I certainly hope this is not the last time we see him directing 007.
Daniel Craig is etching out a niche as many people's favourite Bond; he has certainly won me over, especially in this latest outing. I can't really imagine anyone else playing the role at the present moment in time, and it's good to know he will be around for the next movie.
If Bond 24 is equally as good as
Skyfall
it is going to be worth waiting for, because in my opinion not only is
Skyfall
the best Bond movie ever, it's one of the most entertaining movies you will see this year.
-- Paul Kates
Read More Skyfall Reviews
For more reviews please visit our film/television review section.
In SKYFALL, Bond's loyalty to M (JUDI DENCH) is tested as her past returns to haunt her. 007 m...
SPONSORED LINKS