The Terminator (1984)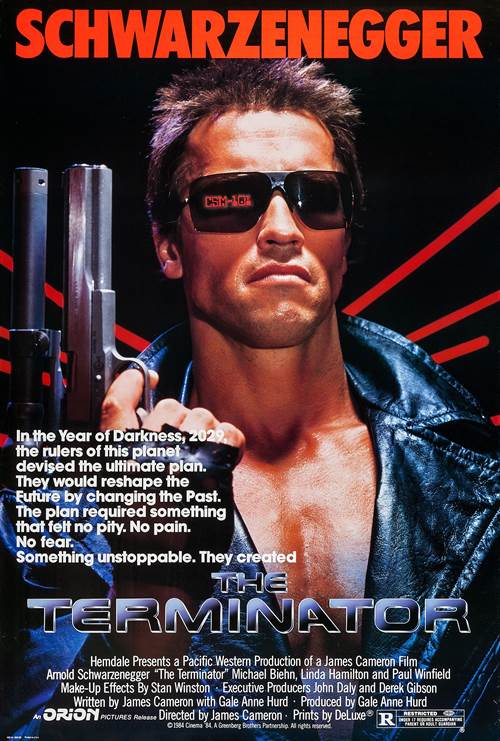 | | |
| --- | --- |
| Director: | |
| Writers: | |
| Cast: | |
| Released: | Friday, October 26, 1984 |
| Length: | 107 minutes |
| Studio: | Orion Pictures |
| Genre: | Sci-Fi/Fantasy, Action/Adventure |
| Rating: | Under 17 requires accompanying parent or adult guardian. |
The Terminator Synopsis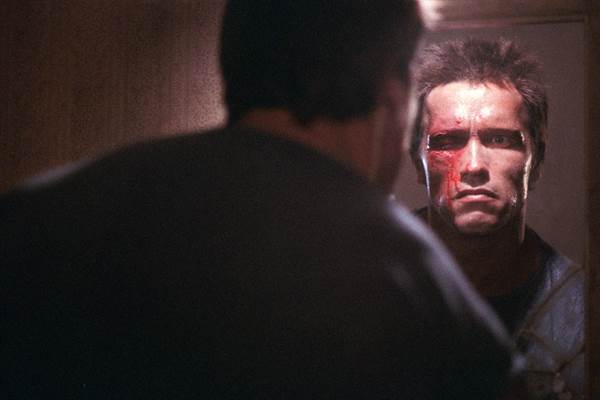 In the year of Darkness, 2029, the rulers of this planet have devised the ultimate plan. They will reshape the future by changing the past. The plan requires something that feels neither pity, pain, nor fear--a Terminator (Arnold Schwarzenegger). Part man, part machine, the Terminator is sent back to present-day Earth to kill Sarah Connor (Linda Hamilton), a young woman whose life will have great significance in the years to come. Sarah has a single ally--Kyle Reese (Michael Biehn), a young soldier sent from the future to protect her. The fate of the world lies with two humans who must defeat an unstoppable killing machine--the Terminator. When casting The Terminator, Arnold Schwarzenegger was considered for Kyle Reese, the hero, and Lance Henricksen was cast as the cyborg from the future. But after reading the script, Schwarzenegger asked for the villain's role, and a movie legend was born.

Purchase DVD/Blu-ray/4K UHD physical copy of The Terminator today at Amazon.com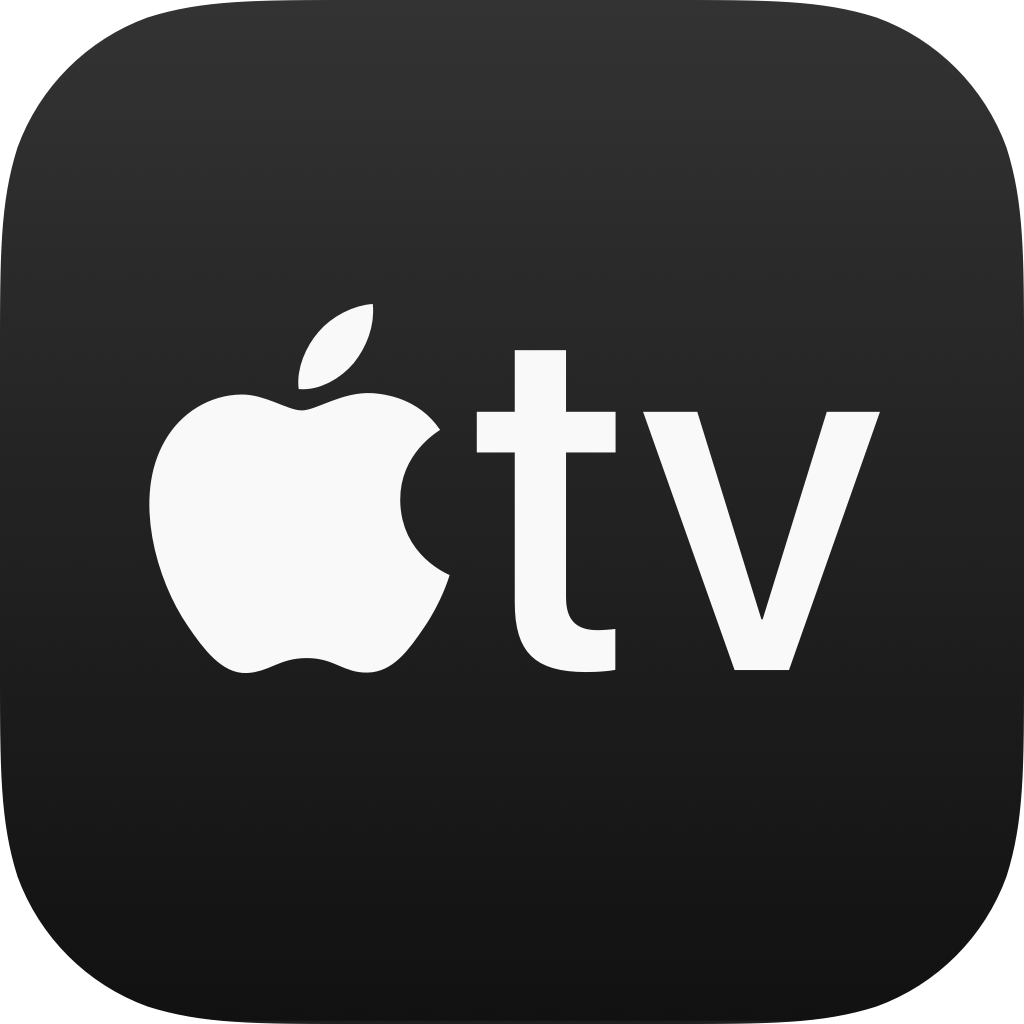 Stream The Terminator in Digital HD/4K from the AppleTV store.
Listen to the The Terminator soundtrack on Apple Music.
The Terminator images are © Orion Pictures. All Rights Reserved.
30th Anniversary Terminator 2 Judgement Day 4K Release Coming in...
10/6/2021 4:32 PM EST
To commemorate the 30th anniversary of "Terminator 2: Judgement Day", Lionsgate is releasing the film on 4K Ultra HD™ Steelbook, exclusively at Best Buy. The set will hit shelves on November 23.The film is set 10 years after the events of the original film, "Terminator". Sarah Connor's ordeal is only just beginning as she struggles to protect her son, John - the future leader of the human resistan...
More>>
Terminator Anime Series in the Works for Netflix
2/26/2021 4:32 PM EST
It's been reported that Netflix has ordered a "terminator" anime series. The project is said to still be in the early stages of development."'Terminator' is one of the most iconic sci-fi stories ever created-and has only grown more relevant to our world over time. The new animated series will explore this universe in a way that has never been done before. We can't wait for fans to experience this ...
More>>
L.A. Premier of Terminator Dark Fate Canceled Due to Wildfires
10/28/2019 3:29 PM EST
The premiere of tonight's "Terminator: Dark Fate" in Losa Angels has been canceled due to the brush fires that have broken out in the area.A spokesperson for Paramount said, "In light of the ongoing, active fires being battled in the area, Paramount Pictures and Skydance have canceled tonight's Los Angeles premiere of 'Terminator: Dark Fate". We will be donating food intended for the after-party t...
More>>
Edward Furlong to Return as John Connor in Terminator Dark Fate
7/18/2019 4:12 PM EST
The "Terminator: Dark Fate" panel was held at Comic-Con today in Hall H and was packed with plenty of news.First off, we learned that Edward Furlong will be back to reprise his role as John Connor. Furlong played the character in 1991's "Terminator 2: Judgment Day" and has since been off the radar after struggling with addiction. The announcement was made by producer James Cameron, who was live vi...
More>>
Cast of Terminator: Dark Fate to Receive CinemaCon's Ensemble Award
3/28/2019 2:19 PM EST
Mitch Neuhauser, Managing Director of CinemaCon, has announced that the cast of Terminator: Dark Fate, Linda Hamilton, Natalia Reyes, Mackenzie Davis, and Gabriel Luna, will receive this year's "CinemaCon® Ensemble Award." The will be presented with the award at CinemaCon on Thursday, April 4."With a cast that includes many familiar faces as well as talented newcomers, the next chapter of this blo...
More>>
Linda Hamilton to Reprise Terminator Role for New Trilogy
9/20/2017 10:17 AM EST
It has been announced that Linda Hamilton, Arnold Schwarzenegger, and James Cameron will all be reunited for more Terminator films; a trilogy, in fact. Hamilton appeared in the original Terminator film as well as Terminator 2: Judgment Day."As meaningful as she was to gender and action stars everywhere back then, it's going to make a huge statement to have that seasoned warrior that she's become r...
More>>
More Terminator Films Expected In Future After Some "Readjustments"
10/7/2015 2:18 PM EST
Terminator:Genysis didn't fare as well as expected, but that doesn't mean we won't be seeing more films for the franchise. However, don't expect them to be released any time soon.Dana Goldberg, Skydance Media's chief creative officer, recently spoke at The Wrap's 6th Annual Media Leadership Conference TheGrill, about the franchise's future."I wouldn't say on hold, so much as re-adjusting", said Go...
More>>
Know Your Terminators Before You Go See Terminator Genisys
6/19/2015 12:59 PM EST
Terminator fans, It's time once again to brush off your best Arnie impersonation in anticipation of the latest release in the Series TERMINATOR: GENYSIS. Coming to Theaters in time for the Fourth of July Holiday weekend, TERMINATOR:GENYSIS once again starts Arnold Schwarzenegger alide Jason Clarke and Emilia Clarke in a battle to save the Human race.  To help you impress your friends and win every...
More>>
The Terminator Takes Over Waze Navigation
6/15/2015 1:49 PM EST
HOLLYWOOD, CA (June 15, 2015) - To celebrate the release of the highly anticipated film "TERMINATOR GENISYS," Paramount Pictures, Skydance Productions, Arnold Schwarzenegger and Waze (www.waze.com), have teamed up to give drivers around the world the ultimate voice navigation machine: Arnold Schwarzenegger as the 'Guardian' Terminator from "TERMINATOR GENISYS."Starting today, users of the world's ...
More>>
Schwarzenegger to Star in Terminator 6
2/25/2015 2:14 PM EST
Terminator Genisys will be released this summer, bringing about a new trilogy for the franchise. Arnold Schwarzenegger will be reprising his role for this year's film, but many wondered if he would make it into the other two. But the Terminator himself has now squashed any further doubt. When asked if he would be filming for Terminator 6, the actor answered, "Yes, of course, next year".  Great new...
More>>
Arnold Schwarzenegger Reveals Latest Terminator Film Title
8/6/2014 3:19 PM EST
Arnold Schwarzenegger has revealed, via Instagram, the title of the latest film in the "Terminator" franchise. Schwarzenegger is sitting in the picture, with the words "Terminator Genisys" emblazoned on the back of his chair. Check out the full pic here.In the post, Schwarzenegger thanked the cast and crew and said it was a "fantastic shoot. It was challenging, it was fun, and it was rewarding."Th...
More>>
Arnold Schwarzenegger On Terminator Genesis Film
3/18/2014 9:49 AM EST
Arnold Schwarzenegger recently spoke about his upcoming film, "Terminator Genesis"; something he has been a bit tight lipped about.  "The way it reads, it has the same feel of Terminator 2. It's big. There's hardcore action and it has some really great visual effects in there, but not over the top. It's not a Thor type of movie, even though it's the same director. It has good special effects, but ...
More>>
Terminator Anthology Blu-ray Review
Suspenseful, thrilling, and visionary, James Cameron's (Avatar) 1984 sci-fi classic The Terminator spawned a host of sequels and even a short-lived television series a few years ago. While the revolutionary special effects may not seem as stunning as they once did in today's CGI world, the film's influence is still being felt in every science fiction action flick that has come after it. While its early-eighties sense of dread at the new world of connected networks and quickly improving electronic technology can only be looked at with a slight sense of bemusement in our socially networked society, Terminator will forever stand as one of the influences of such latter day classics as Ghost in the Shell and The Matrix.
The story finds a young and very muscular Arnold Schwarzenneger playing a cybernetic assassin from the 21st century. He's been sent back to 1984 to terminate the seemingly harmless young waitress Sarah Connor (Linda Hamilton), whose yet-to-be-born son will play a pivotal role in the future war between man and machine. The only one standing in his way is Kyle Reese (Michael Biehn) a soldier sent back through time to act as her protector.
With its heart-stopping action, never ending suspense, and overwhelming sense of dread underpinned by a pulsating techno soundtrack, The Terminator is one thrill ride you won't want to miss.
The sequel, Terminator 2: Judgment Day, takes place about 16 years after the first. Young John Connor (Edward Furlong) is living with a foster family while his mother, ranting about robot death machines from the future, is holed up in an asylum. Once again two beings from the future are sent back to present day, one is sent to kill, the other to protect. The twist this time around is that John's protector is another terminator, one that looks just like the previous one from the first film.
The sequel was the what shot James Cameron out of simple blockbuster director status and into a style all his own. The success of the film would allow him to go on to direct Titanic, which became the highest grossing film of all time.
Eventually a third film came along, no longer helmed by Cameron but still starring the Governator (even if he did look quite aged at this point). John Connor (Nick Stahl) is now a young man, unsure of his destiny until, once again, a terminator shows up to warn him of danger. Apparently Judgment Day is inevitable, despite the events of the previous film and now there is an even more advanced terminator sent back to kill John and kick start the human/machine war.
Anyone who pays attention to the subtle nuances of the film will have realized after watching that it signaled the end of the Terminator franchise. Without Cameron at the helm, the movie never found the right groove, instead relying on past techniques from the previous two films.
By the time the 4th film came along, many had lost hope in a return to the style and subtlety of the first two incarnations and this film epicly failed to hold up. This story, set in the early days of the war, shows John Connor (Christian Bale) still attempting to come into his own as a leader. While this film may have garnered some buzz after the interesting trailer, it couldn't live up to the hype by the time it hit screens. Some blame could be placed on Bale himself after his tirade on set aimed at a cinematographer, and negative buzz about an actor never helps their upcoming films.
In a strange turn of events, Warner Bros has announced a Best Buy exclusive release of the TERMINATOR series in its entirety. This is surprising as Warner Bros only released the third and fourth entries in the series theatrically. The first and second films have gone through various distribution over the years. The release will be five discs, featuring seven individual cuts of the films: all four getting theatrical, 2 additional for TERMINATOR 2 and the R-rated cut of TERMINATOR: SALVATION. Exactly what extras we can hope for is still unclear at this time, but Warner Bros. have confirmed the following:
The Terminator: A Retrospective. Other Voices: a documentary with James Cameron. Cast and crew interviews about The Terminator. The Terminator: Deleted Scenes with James Cameron. Audio commentary with James Cameron and writer William Wisher on Terminator 2. Terminator 2 cast and crew audio commentary. Terminator 2 Deleted Scenes and outtakes. Over eight hours of interactive Terminator 2 special features, such as behind-the-scenes video and multimedia galleries, storyboard-script mode, quizzes, and games. Three audio commentaries for Terminator 3: Rise of the Machines. Terminator Salvation mythology timelines. Terminator Salvation: Re-Forging the Future documentary.
All in all, that sounds like a pretty amazing anthology set and a worthy add to your collection, especially if you're a fan of the series. The first two films alone make this an excellent purchase, combined with all the extras and you're looking at a fun evening. While the final two installments may not have been what we hoped for, we can't argue with the wonderfully dark vision of the future these films added to our imaginations.
Grade: A
For more reviews please visit our film/television review section.
SPONSORED LINKS