Resident Evil (2002)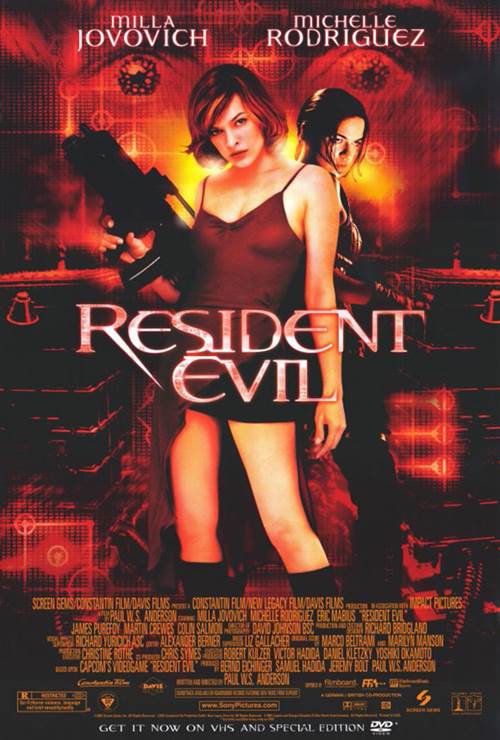 | | |
| --- | --- |
| Director: | |
| Writers: | |
| Cast: | |
| Released: | Friday, March 15, 2002 |
| Length: | 101 minutes |
| Studio: | Screen Gems |
| Genre: | Horror, Sci-Fi/Fantasy |
| Rating: | Under 17 requires accompanying parent or adult guardian. |
Resident Evil Synopsis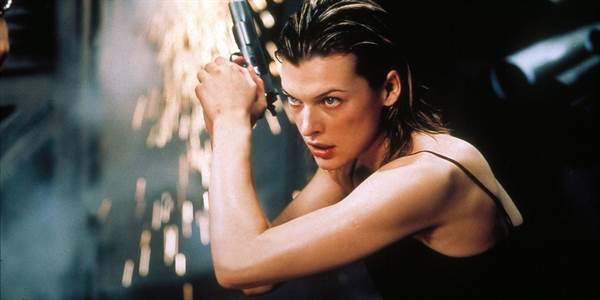 Something rotten is brewing beneath the industrial mecca known as Raccoon City. Unknown to its millions of residents, a huge underground bioengineering facility known as The Hive has accidentally unleashed the deadly and mutating T-virus, killing all of its employees. To contain the leak, the governing supercomputer, Red Queen, has sealed all entrances and exits. Now a team of highly-trained super commandos including Rain (Michelle Rodriguez - The Fast and the Furious, Girlfight), Alice (Milla Jovovich - The Fifth Element) and Matt (Eric Mabius - Cruel Intentions) must race to penetrate The Hive in order to isolate the T-virus before it overwhelms humanity. To do so, they must get past the Red Queen's deadly defenses, face the flesh-eating undead employees, fight killer mutant dogs and battle The Licker, a genetically mutated savage beast whose strength increases with each of its slain victims.
Resident Evil images are © Screen Gems. All Rights Reserved.
Netflix's Resident Evil Canceled After One Season
8/29/2022 1:59 PM EST
Netflix has canceled "Resident Evil" after one season. The series was based on the popular video game franchise of the same name.The series hasn't had a strong viewership since its release on July 14, and dropped out of the Netflix Top 10 by week thr...
| Full Article
Resident Evil Origin Film in the Works
10/6/2020 4:50 PM EST
Another "Resident Evil" film is in the works. Constantin Film and writer-director Johannes Roberts have said that an official origin story is currently in the works."With this movie, I really wanted to go back to the original first two games and re-c...
| Full Article
Resident Evil Series Coming to Netflix
8/27/2020 11:38 AM EST
The "Resident Evil" franchise has now expanded to television. The series has been greenlit by Netflix for 8 episodes. The series has been written by Supernatural executive producer and co-showrunner Andrew Dabb and will feature two new storylines."Re...
| Full Article
Resident Evil Franchise Will Continue After All
5/21/2017 11:01 PM EST
Fans of Resident Evil rejoice! It was confirmed at Cannes by Martin Moszkowicz, chairman of the board at Constantin Film, that there will be more to the successful franchise.  There haven't been any details released about casting, plot or director, b...
| Full Article
Paul W.S. Anderson to Direct Sixth Resident Evil
3/14/2013 4:11 PM EST
It has been reported that Paul W.S. Anderson has been confirmed to be directing the upcoming sixth film of the "Resident Evil" franchise.The film begins production this fall, and will once again star Milla Jovovich.  There is no word yet on any other...
| Full Article
Twelve Injured On Set of Resident Evil: Retribution
10/12/2011 4:34 PM EST
It has been reported that there were some mishaps on the set of the upcoming film "Resident Evil: Retribution". Production is currently taking place in Toronto at Cinespace Film Studios.Apparently, while filming a scene on a high wheeled platform, so...
| Full Article
Another Installment of "Resident Evil" Due Out in 2012
3/5/2011 11:10 AM EST
Sony Pictures has announced that they will be releasing a fifth installment of the "Resident Evil" franchise.Despite mediocre reviews, the franchise has managed to increase sales with each release. Last year's "Resident Evil Afterlife" earned about $...
| Full Article
Screen Gems posts plotline for Resident Evil: Afterlife
10/12/2009 8:17 PM EST
Screen Gems has recently posted a plotline for the upcoming film, "Resident Evil: Afterlife". The film is scheduled to be released on August 27, 2010. The film will be starring Milla Jovovich, Ali Larter, Spencer Locke, Wentworth Miller, Shawn Robert...
| Full Article
Resident Evil:Afterlife Casting Update
9/23/2009 12:50 PM EST
Casting for "Resident Evil:Afterlife", the fourth in the franchise's series, is starting to take shape. According to Blackfilm, Wentworth Miller (Prison Break) and Ali Larter (Heroes) have joined the cast.Boris Kodjoe, who is also in the film, told B...
| Full Article
Resident Evil: Degeneration Website Launched
7/17/2008 12:21 PM EST
The official website for the CG-animated film "Resident Evil: Degeneration" has been released by Sony Pictures Home Entertainment. The site includes a production Blog, trailer and synopsis. They also gave this description of the film on the site:The ...
| Full Article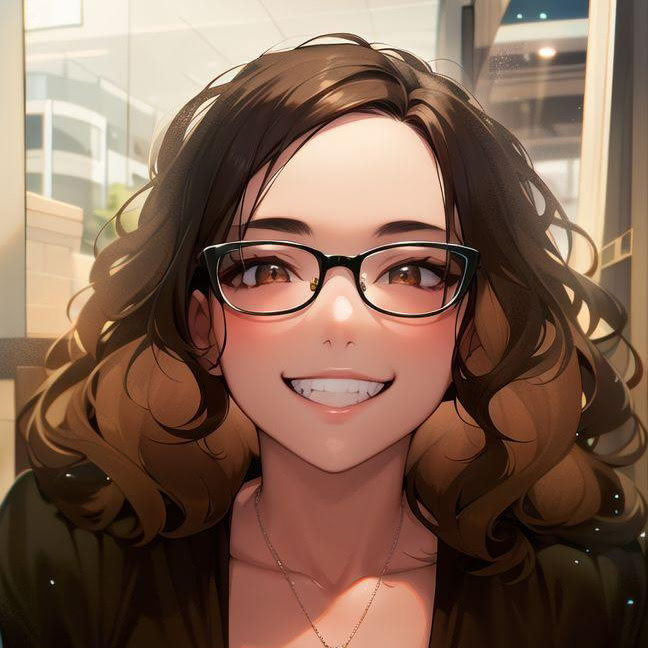 Resident Evil The Complete Series Physical Media: 4K UHD Review
Jovovich is strong as the intense and serious Alice and she is matched by some of the other recurring actors throughout the series.
SPONSORED LINKS