Solo: A Star Wars Story (2018)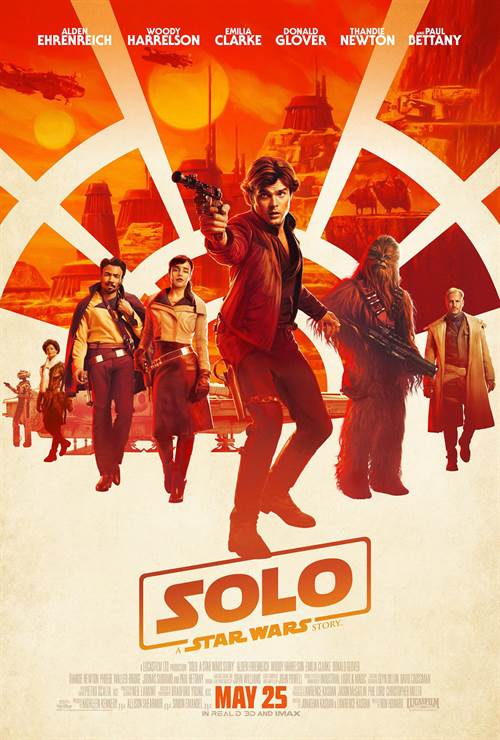 | | |
| --- | --- |
| Director: | |
| Writers: | |
| Cast: | |
| Released: | Friday, May 25, 2018 |
| Length: | 135 minutes |
| Studio: | Walt Disney Pictures |
| Genre: | Sci-Fi/Fantasy |
| Rating: | Some material may be inappropriate for children under 13. |
Solo: A Star Wars Story Synopsis
Board the Millennium Falcon and journey to a galaxy far, far away in Solo: A Star Wars Story, an all-new adventure with the most beloved scoundrel in the galaxy. Through a series of daring escapades deep within a dark and dangerous criminal underworld, Han Solo meets his mighty future copilot Chewbacca and encounters the notorious gambler Lando Calrissian, in a journey that will set the course of one of the Star Wars saga's most unlikely heroes.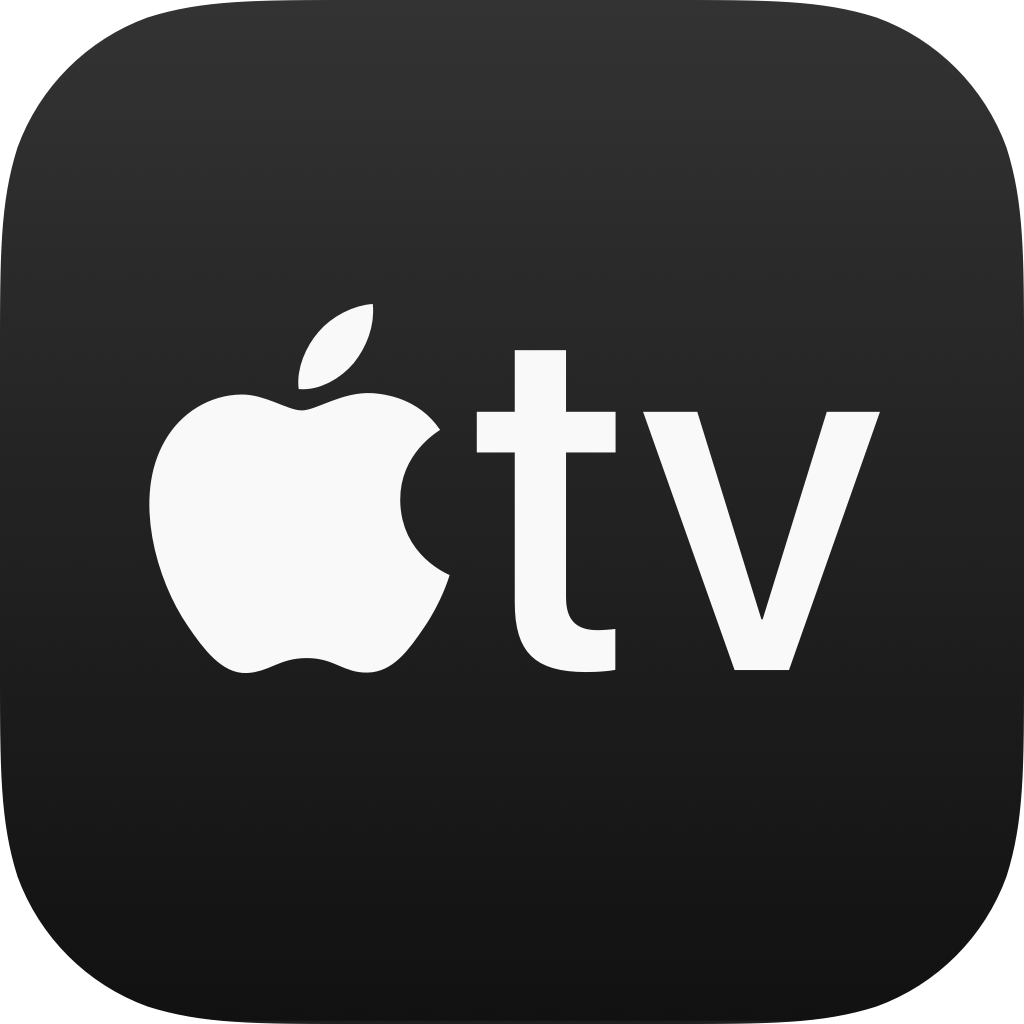 Stream Solo: A Star Wars Story in Digital HD/4K from the AppleTV store.
Solo: A Star Wars Story images are © Walt Disney Pictures. All Rights Reserved.
Rogue One: A Star Wars Story Coming to IMAX for Special Event
8/18/2022 3:16 PM EST
Today, Lucasfilm announced that they will be showcasing the feature film "Rogue One: A Star Wars Story" and exclusive, special footage from "Andor,"  Lucasfilm's newest, upcoming series for Disney+, in 150 IMAX theaters across the U.S. and Canada for one week beginning on August 26.This release will be digitally re-mastered into the image and sound quality of The IMAX Experience® with proprietary ...
More>>
Hayden Christensen Talks Vader in Upcoming Obi-Wan Series
3/10/2022 4:01 PM EST
In May, we will finally get to see the much anticipated Disney+ series "Obi-Wan Kenobi". The series will mark the return of "Star Wars" film stars Ewan McGregor and Hayden Christensen, both set to reprise their roles as Obi-Wan Kenobi and Anakin Skywalker/Darth Vader, respectively.Christensen recently spoke about the upcoming series, warning, "We're going to see a very powerful Vader."Series write...
More>>
The Book of Boba Fett Begins Wednesday December 29 on Disney Plus
12/27/2021 1:49 PM EST
Just a reminder for all you Star Wars fans that "The Book of Boba Fett" will be premiering on Disney+ this Wednesday, December 29."The Book of Boba Fett," a thrilling Star Wars adventure teased in a surprise end-credit sequence following the Season 2 finale of "The Mandalorian," finds legendary bounty hunter Boba Fett and mercenary Fennec Shand navigating the galaxy's underworld when they return t...
More>>
Book of Boba Fett Red Carpet Premier Postponed
12/22/2021 3:05 PM EST
Due to the rise of Covid cases, the red carpet premier of Disney Plus' "The Book of Boba Fett" has been postponed."Out of an abundance of caution, we will be postponing the 'Boba Fett' fan event. It will be relocated to the 8th of February in celebration of the finale," the studio said in a statement.The premier was to take place at the El Capitan Theatre in Hollywood on January 4. "The Book of Bo...
More>>
Ivanna Sakhno Cast in Star Wars Ahsoka
11/29/2021 5:11 PM EST
Ivanna Sakhno (Pacific Rim: Uprising) has been cast in the upcoming Disney+ series "Star Wars: Ahsoka", a spinoff from "The Mandalorian".Sakhno will star alongside Rosario Dawson and Natasha Liu Bordizzo."Star Wars: Ahsoka" is executive produced by Jon Favreau and Dave Filoni and written by Filoni. Production is set to begin in March 2022....
More>>
Obi-Wan Kenobi Series Confirmed for 2022 Release
11/12/2021 1:47 PM EST
It has been confirmed by Disney that their Obi-Wan Kenobi series will debut on Disney+ next year. There's no word yet on a specific date, however.A sizzle reel shown to the press showed some concept art as well as behind-the-scenes footage with Ewan McGregor and Hayden Christensen. In the footage, McGregor says, "Have another swing at each other, might be quite satisfying for everybody".He added, ...
More>>
Star Wars Rogue Squadron Production Delayed
11/8/2021 3:56 PM EST
"Rogue Squadron", a "Star Wars" film that was slated to be released in December 2023, will now be delayed. It has been removed from Disney's production schedule.Director Patty Jenkins is said to have some scheduling conflicts, so the production that was supposed to start in 2022 won't be happening.Jenkins directed "Wonder Woman" and "Wonder Woman 1984", as well as 2003's "Monster". She also has a ...
More>>
Disney+ Brings Back Hayden Christensen As Anakin Skywalker In Ah...
10/25/2021 9:43 AM EST
Hayden Christensen, the actor who portrayed Jedi Knight, Anakin Skywalker in both Attack of the Clones and Revenge of the Sith. Christensen will return to his role in Ahsoka, the upcoming live-action series on Disney Plus.  The series will star Rosario Dawson as Ahsoka Tano, the former apprentice of Anakin Skywalker.Disney will have to be creative, Christensen's casting in Ahsoka is set around the...
More>>
The Book of Boba Fett Set for a December Release Exclusively on ...
9/29/2021 3:15 PM EST
Disney+ has announced that the new series "The Book of Boba Fett" will be premiering on Wednesday, December 29.The Lucasfilm, Star Wars universe series finds legendary bounty hunter Boba Fett and mercenary Fennec Shand navigating the Galaxy's underworld when they return to the sands of Tatooine to stake their claim on the territory once ruled by Jabba the Hutt and his crime syndicate.Temuera Morri...
More>>
Star Wars: The Empire Strikes (Symphonic Suite from the Original...
8/14/2021 12:53 PM EST
Composer John Williams was born in 1932 in Queens, New York.  Over the span of a seventy-year career, he became a composer, conductor, pianist, and trombonist and has won an astounding twenty-five Grammys.  He has also been nominated for fifty-two Academy awards, placing him just behind Walt Disney for the most Oscar nominations.  His 1977 score for Star Wars was chosen as the greatest film score ...
More>>
Star Wars: The Bad Batch Gets a Season 2 Renewal From Disney+
8/5/2021 2:05 PM EST
"Fans have enthusiastically embraced the action and drama of "Star Wars: The Bad Batch," and we are excited to see the Star Wars animated universe continue to expand on Disney+. As the dedicated streaming home for the Star Wars franchise, we can't wait for the second season of this fan-favorite animated series," said Michael Paull, President of Disney+ and ESPN+.Executive producer Dave Filoni said...
More>>
Loki Writer Michael Waldron to Write New Star Wars Film
1/7/2021 1:44 PM EST
It's being said that Michael Waldron ("Doctor Strange In The Multiverse Of Madness") has been chosen to pen a new "Star Wars" feature film. This would be just one part of the recent deal that Waldron and Walt Disney Studios struck.The writer was also involved in the Disney+ series "Loki", as a head writer and executive producer. There is a chance that this new deal could also bring him back for "L...
More>>
Solo: A Star Wars Story 4K Review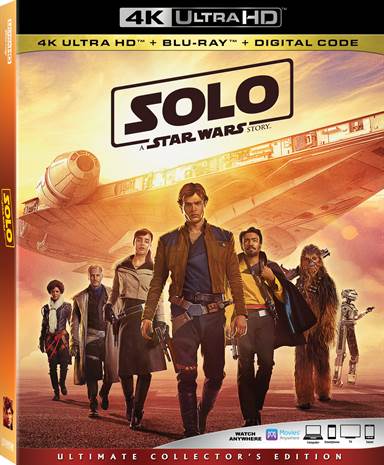 There are no doubt countless stories to be told in the densely rich Universe of Star Wars. Its iconic characters, as well as its fringe ones, are household names beloved by generations. After exploring the destinies of a group of unknown rebels in the highly acclaimed
Rouge One
, the Disney machine churns out an enjoyable, if unnecessary, introspective into one of its most celebrated characters - the legendary Han Solo.
True to George Lucas' vision of a hot rodding ne'er-do-well , we're introduced to Han on his homeworld of Corellia in a speeder chase reminiscent of Harrison Ford (the original actor to play Han Solo) in American Graffiti (a pre-Star Wars Lucas' film, starring Ford). This... might not be the Han Solo you are looking for, however. Ford, who has played the character since 1977, is, of course, absent in this pre "New Hope" era, replaced by Alden Ehrenreich (Beautiful Creatures). His performance in the title role is admirable. These are big shoes to fill and while he's not "the same Han Solo", Ehrenreich does enough to put his own spin on the role and make it believable.
Questions fans have about the backstory of Han Solo are answered. How does Han team up with the Wookie "Chewbacca"? Who gives Han Solo his name? Where does he get the Millenium Falcon? What the hell is a parsec? Beyond these questions, the answers to which are satisfying, the overall plot and story arc of the film is somewhat bland and uninspiring. It's doubtful this movie would exist if it didn't have "A Star Wars Story" attached.
That said, it's an entertaining film and not without its merits. There are some great performances, most notably Donald Glover (The Martian) as the freewheeling space pirate Lando Calrissian. His relationship with Han that we see portrayed in the original trilogy is cemented with a tongue in cheek exchange from the writers "I hate you..." "I know...". The supporting cast does a serviceable job but many of the characters are forgettable and disposed of early in the film. Chewbacca, the loyal Wookie companion to Han, gets his time to shine in the film as well. We see his power, strength, resolve and character development as he helps Han and forges the unbreakable bond we see in the original and sequel trilogies.
Being "Star Wars", there are a number of special effect set pieces which really shine. From a video game-esque dual rail train scene to numerous space chases in the Millenium Falcon, the look and feel of the film is vintage Star Wars and at the top of its class.
There are a few surprise cameos which seem to be forced in a way. It's a "whoa" moment for sure when one of the prequel characters shows up via hologram, but the film is neither made better or worse by it. It falls flat and the casual fan probably doesn't really care either way.
Presented in 2160p with a 2.39:1 aspect ratio Solo: A Star Wars story never truly utilizes the full 4k technology at its disposal. Even with UHD, colors are dark and muted and despite the added relation, the textures are not very sharp and clear. Having been shot natively in this format it is a shame the production didn't translate through to the 4K transfer. Solo: A Star Wars is encoded in Dolby Atmos as well as Dolby TrueHD 7.1, and while the video transfer was a bit of a letdown, the audio is simply mind-blowing. The Dolby Atmos track makes great use of the height speakers and you feel like you are literally in the world of Star Wars, taking a ride on the Millennium Falcon with Chewie and Han.
Special features included in this release are as follows:
Solo: The Director & Cast Roundtable: Director Ron Howard sits with Alden Ehrenreich, Donald Glover, Joonas Suotamo, Emilia Clarke, Phoebe Waller-Bridge, Thandie Newton, Woody Harrelson, and Paul Bettany to discuss their roles and working on the film.
Kasdan on Kasdan: Writers Lawrence Kasdan and his son Jonathan talk about working on the film together and discuss working on the franchise.
Remaking the Millennium Falcon: Take a look at the re-creation of the famous ship and the importance of its role in the franchise.
Escape from Corellia: In this feature, we take a look at the opening chase scene of the film and take a look at Han Solo's place in the "Star Wars" universe.
The Train Heist: This feature takes a look at the train heist scene and design of the train itself.
Team Chewie: A look at the relationship between Han and Chewie.
Becoming a Droid: L3-37: A look at Phoebe Waller-Bridge's performance of this character as well as the character itself.
Scoundrels, Droids, Creatures, and Cards: Welcome to Fort Ypso: This feature takes a behind the scenes look at this location in the film and a look at the card game that was played during the scene.
Into the Maelstrom: The Kessel Run: A deeper look into this iconic scene and everything that went into creating it.
Deleted Scenes

If you are a Star Wars fan, there is a lot to like here, and a lot to forget. It's not a terrible movie, but it's not a great one either. As a stand-alone film, void of the "Star Wars" Universe, this one gets a grade of C-. Taking into context all that surrounds it and how it fits into the overall franchise a C+ grade seems appropriate. And that is the real problem. It's just an average film in a Universe that should be filled with A+ material.
Grade: C+
-- Eric English
Read More Solo: A Star Wars Story Reviews
For more reviews please visit our film/television review section.
FlickDirect's Austin Putnam reviews the home video release of SOLO: A STAR WARS STORY on Blu-ray....

Board the Millennium Falcon and journey to a galaxy far, far away in Solo: A Star Wars Story, an all-new adventure with the most beloved scoundrel in...
Board the Millennium Falcon and journey to a galaxy far, far away in Solo: A Star Wars Story, an all-new adventure with the most beloved scoundrel in...
SPONSORED LINKS