Alien (1979)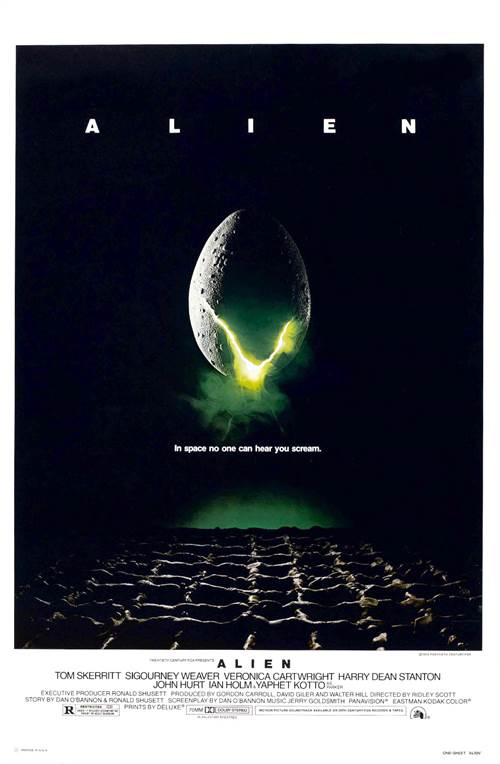 | | |
| --- | --- |
| Director: | |
| Writers: | |
| Cast: | |
| Released: | Friday, June 22, 1979 |
| Length: | 117 minutes |
| Studio: | 20th Century Fox |
| Genre: | Sci-Fi/Fantasy, Horror |
| Rating: | Under 17 requires accompanying parent or adult guardian. |
Synopsis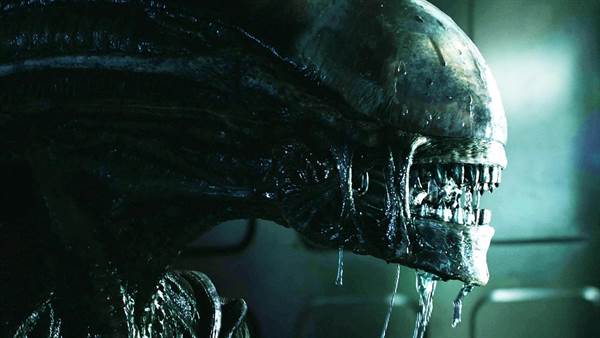 The crew of the deep space tug Nostromo awaken from stasis during a voyage home to Earth when their ship's computer detects what is believed to be an alien distress signal coming from the desolate nearby moon, LV-426. While investigating, one of the crew, Kane (John Hurt), is attacked by an alien creature that latches to his face and he is rushed back to the Nostromo to receive medical treatment. Ripley (Sigourney Weaver), the ship's warrant officer, advises against Kane's return due to quarantine regulations - but her orders are ignored by Ash (Ian Holm), bringing the Nostromo under threat from a mysterious, extraterrestrial apex predator with violent and lethal survival instincts.

Purchase DVD/Blu-ray/4K UHD physical copy of Alien today at Amazon.com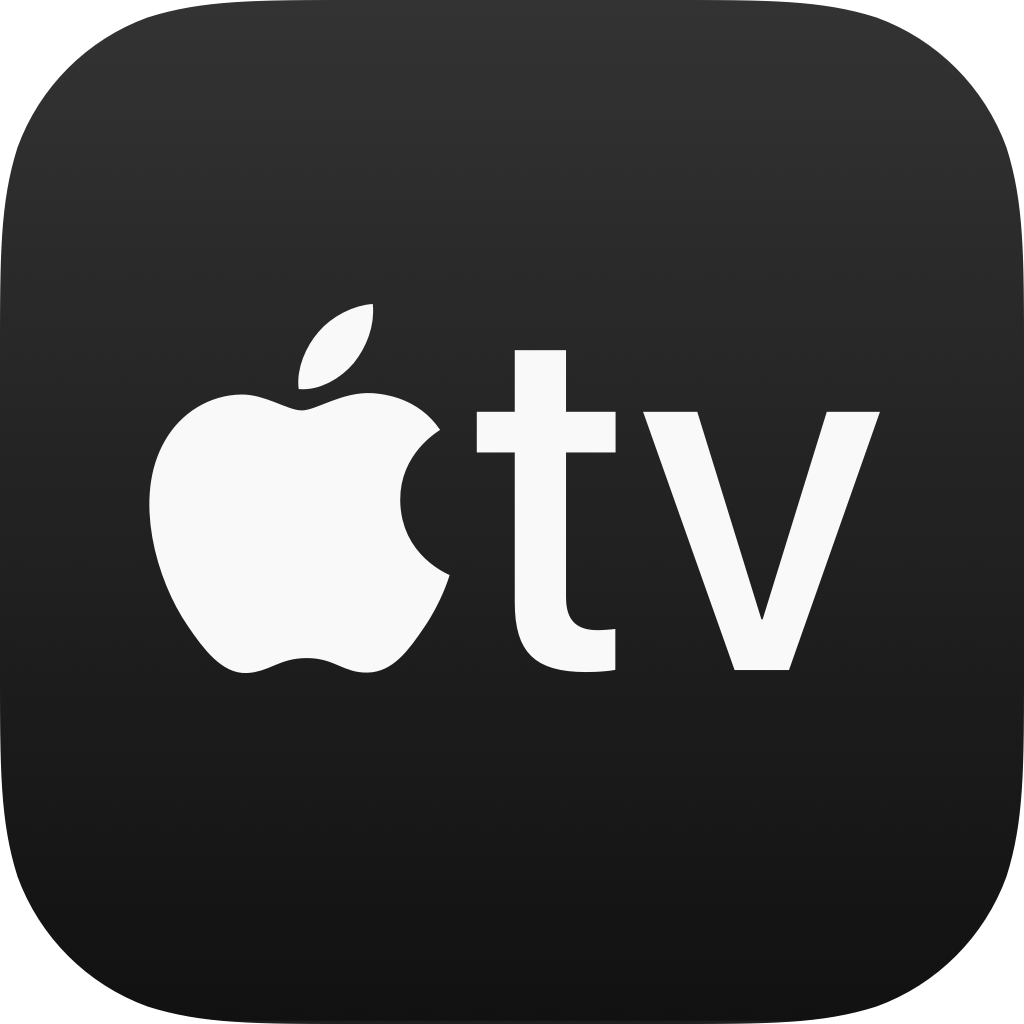 Download Alien in Digital HD/4K from the iTunes store.
Listen to the Alien soundtrack on Apple Music.
Alien images are © 20th Century Fox. All Rights Reserved.
FX Developing Alien TV Series
12/11/2020 4:33 PM EST
FX is developing a new series based on the iconic Alien franchise. The series will be the first story from the franchise to take place on Earth. The announcement was made during the Disney Investor Day event.Fargo and Legion creator Noah Hawley is the creator and executive producer of the new series, which will be a blend of horror and action genres. It's also being said that franchise director Ri...
More>>
James Cameron Hints at Alien 5 Project Coming to Fruition
2/11/2019 10:34 AM EST
James Cameron has been out promoting "Alita: Battle Angel" (he produced the film) and has been vocal about new projects he's developing. Cameron is said to be working on a new idea for the Alien franchise given the fact that Disney will be taking over 20th Century Fox and the rights to the franchise. Also, Ridley Scott seems to have given up on continuing any further with any "Alien" projects afte...
More>>
Ridley Scott Cutting Back on the Number of Alien Films
5/10/2017 4:29 PM EST
Ridley Scott's Alien: Convent is set to be released May 19, and the director is getting the word out about possible revisions to his franchise plans.Scott had originally announced that he planned on making four more Alien films but, now, he seems to have had a change of heart when recently asked about it in an interview."I don't know. [I'll make] maybe two more [films], or maybe one more, I don't ...
More>>
Alien Day Returns Worldwide on April 26
4/3/2017 3:06 PM EST
On April 26, Alien Day will return with a slew of activities to celebrate the franchise. The date is a nod to the planet LV-426. The celebration will also allow fans to commemorate the release of Ridley Scott's latest film in the franchise, Alien: Covenant, on May 10.Cast members will be on hand for the festivities that will take place around the globe and will include the following:  ALIEN DAY li...
More>>
Major Spoilers Revealed for Alien: Covenant
3/13/2017 2:13 PM EST
Ridley Scoot attended SXSW this past weekend and showed 15 minutes of footage from his upcoming "Alien: Covenant" film. The footage shows some plot points, including a huge one that will effect the entire franchise.A description of the scenes was described by "The Verge", and details the beginnings of the final xenomorph creature we see in the franchise. That description is below. WARNING!!! SPOIL...
More>>
Ridley Scott Says 6 More Alien Films Could Be on the Horizon
3/8/2017 11:36 AM EST
Ridley Scott's Alien: Covenant will be in theaters on May 19, and the director says that he plans to keep busy with the franchise for a long time to come.  "If you really want a franchise, I can keep cranking it for another six. I'm not going to close it down again. No way", said Scott. The 79 year old says that he is already working on the next chapter for the Alien franchise, which he brought ba...
More>>
Sigourney Weaver Discusses Upcoming Alien 5 Film
7/7/2016 3:08 PM EST
While 30th anniversary celebration are going on for James Cameron's Aliens, many are wondering about the delayed Alien 5 film, which is said to be a direct sequel to Aliens.Sigourney Weaver recently spoke abut the project, saying it's still an active project. She also gave a few more details, saying, "It's just as if, you know, the path forks and one direction goes off to three and four and anothe...
More>>
Could Noomi Rapace Be Joining Alien: Covenant Cast Afterall?
6/21/2016 3:46 PM EST
Contrary to what reports were about Noomi Rapace not wanting to join the cast of Alien: Covenant, the actress is rumored to be returning to the franchise.Supposedly, Rapace is on set in Australia and it's rumored that she has filmed two weeks worth of scenes already.  The film will be bringing back Michael Fassbender's robot character and will also include Katherine Waterston, Billy Crudup, Danny ...
More>>
Alien Day to be Celebrated Nationwide on April 26
3/29/2016 4:23 PM EST
On April 26, Twentieth Century Fox Consumer Products announced today a global celebration of the Alien franchise culminating with a special 24 hour, fan-focused social media event. The event, Alien Day (#AlienDay426), will include nationwide screenings, never-before-seen consumer product activations and the kickoff of the Alien: Ultimate Trivia Challenge, allowing fans to test their ALIEN knowledg...
More>>
Ridley Scott to Keep Tight Rein on Prometheus Franshise
11/13/2015 1:47 PM EST
Ridley Scott recently commented about the Prometheus franchise, saying that he plans on keeping strict control over its direction.  In an interview, the actor stated, "I'm trying to keep this for myself. I let the other one [Alien] get away from me - I shouldn't have."Scott directed the original Alien film, but then the franchise was passed along to other directors, such as James Cameron and David...
More>>
Prometheus 2 Brings Us One Step Closer to Alien Tie-In
9/24/2015 4:11 PM EST
Ridley Scott's Prometheus 2 will be the next film that the director is working on, and he says that this film will bring us a bit closer to the connection with the Alien franchise, but it's not something he is rushing into.  While at the TIFF film festival, Scott said, "Prometheus has its own story to tell before it eventually ties into the movie that started it all…it won't be in the next one. It...
More>>
Michael Biehn to Return to Alien Franchise?
3/2/2015 3:57 PM EST
Michael Biehn, who starred as Corporal Hicks in Aliens, may be making an appearance in the new installment of the Alien franchise. Biehn, who attended Pensacola Comic-Con over the weekend, was asked by Reddit user Sskywarpe if he was to return to the franchise and the actor reported smiled and said "Yes".Wile nothing has been confirmed as of yet, many fans are very excited about this possible deve...
More>>
Alien 4K Review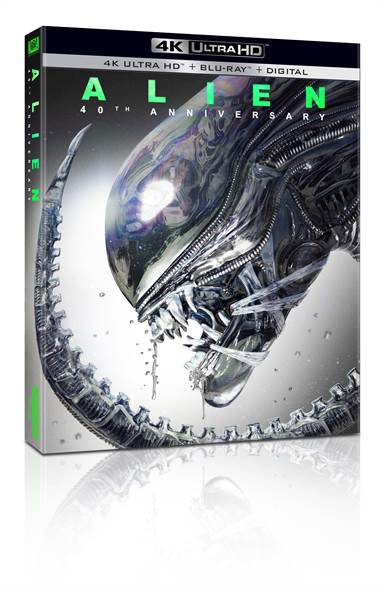 The year was 1979. The director was a mostly unknown individual named Ridley Scott (Blade Runner). The film, that changed the future look and ideas of what creatures should look and act like, was called Alien. The movie became a huge hit and made both Scott and the film's star, Sigourney Weaver (Avatar), household names. It also scared the daylights out of people in the same way that Jaws did four years earlier. It spawned several sequels and even saw a crossover with the movie Alien vs. Predator. As we get set to celebrate "Alien Day" and the 40th anniversary of the film's release, Twentieth Century Fox is releasing the movie on 4K for the first time.
The crew of the space merchant vessel, Nostromo, are awakened in their sleep pods by the ship's computer, MU-TH-UR (Helen Horton; Superman III) who has detected a distress signal from a nearby moon. Upon investigation, they find a damaged alien spaceship and chamber filled with hundreds of egg-like orbs. When one of the orbs breaks open and attacks crewmember Kane (John Hurt; Hellboy), the other members of the team bring him back to the ship to try to help him.
The alien, however, has attached to his face and they are unable to remove it until later when it lets go and dies. Seemingly unharmed the crew sits down for one last meal before returning to earth. Suddenly, Kane starts convulsing and a small alien bursts from his chest and escapes. The crew attempt to capture the alien who they realize is using the air ducts to move around the ship. One by one, they all end up dead as the alien grows and only Warrant Officer Ripley (Weaver) is left. Realizing she cannot kill the being, she tries to escape and blow up the ship. Unfortunately, the Alien hides aboard her escape pod as they travel back to earth.
Looking back at the film now it is distinctly Scott's work but at the time it was a fresh voice in the world of filmmaking. With claustrophobic angles and dark, smoky rooms, Scott's unique vision permeates this film. He also assembled a strong cast and made an excellent choice with Weaver. Her Ripley is an iconic symbol of a strong female who takes charge, kicks butt, and takes names later. Tom Skerritt (Top Gun), Hurt, Veronica Cartwright (Scary Movie 2), Ian Holm (The Lord of the Rings: The Fellowship of the Ring), Yaphet Kotto (Homicide: Life on the Street) and Harry Dean Stanton (The Green Mile) all bring their A-game to every scene.
I'm sure at this point you may be wondering if you really need this movie in 4K considering it was made 40 years ago and honestly, how good could the picture quality be? The answer is VERY good. Details are in sharp focus and there is very little grain. Interestingly, the additional scenes on the 2003 Director's cut were not transferred to 4K so there is a slight difference in the quality in those moments. The DTS-HD Master Audio 5.1 is solid but not exceptional but the video quality really makes up for that oversight. The extras are the same found on the 2010 Blu-ray release so nothing new there either. They include: 2003 Audio Commentary by Ridley Scott, Cast & Crew, 1999 Audio Commentary by Ridley Scott, Final Theatrical Isolated Score, Composer's Original Isolated Score, and Deleted Scenes Footage Marker.
Alien helped redefine the Sci-Fi genre for a generation of moviegoers and became the bar that all other movies had to live up to or surpass. While technology has allowed for advances in filmmaking and things keep getting bigger and better, this movie is a classic that stands the test of time. This latest edition won't disappoint even the most diehard of Alien fans and is worth getting.
Grade: A-
-- Allison Rose
For more reviews please visit our film/television review section.
The crew of the deep space tug Nostromo awaken from stasis during a voyage home to Earth when their...
Ellen Ripley was orginally inteded to be a male character.
SPONSORED LINKS