Bad Boys 4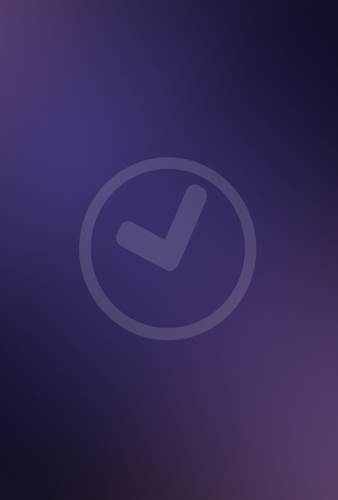 | | |
| --- | --- |
| Director: | |
| Writers: | |
| Cast: | |
| Released: | Coming Soon |
| Studio: | Columbia Pictures |
| Genre: | Action/Adventure |
| Rating: | This Film Is Not Yet Rated |
Bad Boys 4 Synopsis
No synopsis is available.

Download the Movie Hype App to be alerted when it is.
Bad Boys 4 images are © Columbia Pictures. All Rights Reserved.
Win Bad Boys For Life Passes For Two In Your City in Florida
1/7/2020 2:05 PM EST
Twenty-five years ago we met Miami detectives Marcus Burnett (Martin Lawrence; Martin) and Mike Lowrey (Will Smith; Men in Black) as they investigate a drug-related murder in the feature film, Bad Boys.  Eight years later they were back to entertain audiences once again. Finally, seventeen years later thay have returned in this month's release, BAD BOYS FOR LIFE.  Before it is released nationwide,...
More>>
New Casting Announced for Bad Boys 4
12/20/2018 4:55 PM EST
"Bad Boys 4 Life" has added some fresh faces to its cast. Alexander Ludwig, Vanessa Hudgens, and Charles Melton have signed on for the upcoming film, joining Will Smith and Martin Lawrence.The trio will play a specialized police unit who find themselves butting heads with longtime detectives Mike Lowrey and Marcus Burnett. Ludwig stars in History Channel's "Vikings", which is now in its sixth seas...
More>>
Bad Boys 3 Production Possibly Beginning Soon
10/1/2018 4:42 PM EST
It looks like we could finally be getting another installment of the Bad Boys franchise. After years of going back and forth, there are reports that Sony has set a production date for Bad Boys 3.It has been said that the production date could be sometime in early 2019 with a release set for Martin Luther King Jr. weekend in 2020. Of course, the plan is for Martin Lawrence and Will Smith to reprise...
More>>
Bad Boys 3 Slated for January 2020 Release
5/10/2018 9:33 AM EST
Bad Boys 3, which will once again star Will Smith and Martin Lawrence, has gotten a release date. The film, titled Bad Boys for Life, is slated to debut on Jan. 17, 2020.Sony made the announcement yesterday that the film will be released during the Martin Luther King Jr. holiday weekend, usually a good weekend for box office draw. Bad Boys was originally released in 1995 with a sequel that followe...
More>>
Gabrielle Union to Star in Bad Boys TV Spinoff
10/26/2017 12:20 PM EST
It has been reported that a TV series spinoff to the Bad Boys franchise will be released starring Gabrielle Union, who appeared in the second film of the franchise.Union's character is Special Agent Sydney "Syd" Burnett, who is not only Marcus Burnett's (Martin Lawrence) sister but the love interest of Marcus' partner Mike Lowrey (Will Smith).The series comes from Bad Boys movies' producer Jerry B...
More>>
Sony Interested in Joe Carnahan for Bad Boys 3
6/10/2015 11:04 AM EST
Bad Boys 3 is currently in development, and now Sony is looking to do a rewrite of the script, as well as shop for a director.  Rumor has it that the studio is interested in Joe Carnahan to fill both positions.Carnahan will be directing Motorcade, and recently directed Stretch, starring Patrick Wilson, Ed Helms and Chris Pine.Bad Boys was originally released in 1995 with a sequel in 2003. Michael ...
More>>
Bad Boys 3 Film Confirmed by Martin Lawrence
8/14/2014 3:23 PM EST
While making an appearance on the "Conan" show on Wednesday, Martin Lawrence confirmed that a "Bad Boys 3" film is in the works.The actor was asked by Conan if there was a possibility of the film being made, and Lawrence said, "I believe so, yes. I just talked to Jerry Bruckheimer yesterday and he said it's real; they're working on the script, they're getting close, and it all looks good."There is...
More>>
Bad Boys 3 To Re-team Will Smith, Martin Lawrence and Michael Bay?
8/31/2009 3:36 PM EST
According to HollywoodReporter.com, there is a third installment to the "Bad Boys" franchise in the works.  Columbia Pictures will be developing the project, which is said to have the screenplay being written by Peter Craig. "Bad Boys" features two detectives from Miami, Mike Lowrey and Marcus Burnett, played by Will Smith and Martin Lawrence.  The first two films were released in 1995 and 2003, r...
More>>
SPONSORED LINKS