Avatar (2009)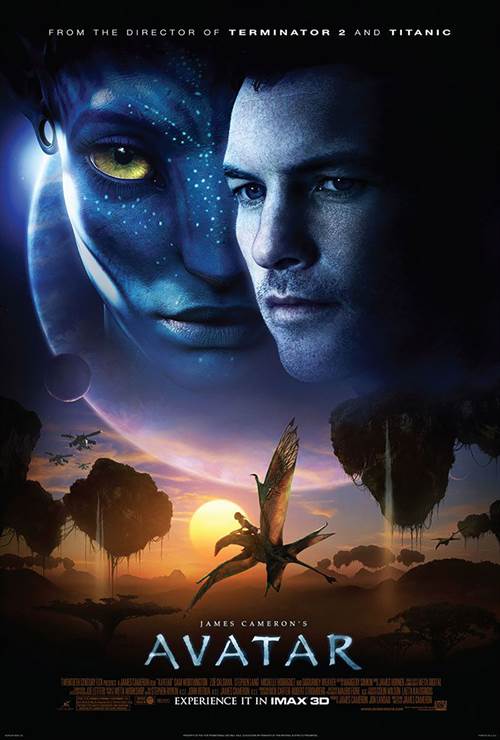 | | |
| --- | --- |
| Director: | |
| Cast: | |
| Released: | Friday, December 18, 2009 |
| Length: | 189 minutes |
| Studio: | 20th Century Fox |
| Genre: | Sci-Fi/Fantasy, Action/Adventure |
| Rating: | Some material may be inappropriate for children under 13. |
Avatar Synopsis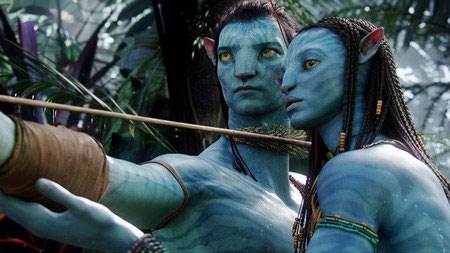 Avatar takes us to a spectacular new world beyond our imagination, where a reluctant hero embarks on a journey of redemption and discovery, as he leads a heroic battle to save a civilization. The film was first conceived by Cameron 14 years ago, when the means to realize his vision did not yet exist. Now, after four years of actual production work, AVATAR delivers a fully immersive cinematic experience of a new kind, where the revolutionary technology invented to make the film, disappears into the emotion of the characters and the sweep of the story.

Purchase DVD/Blu-ray/4K UHD physical copy of Avatar today at Amazon.com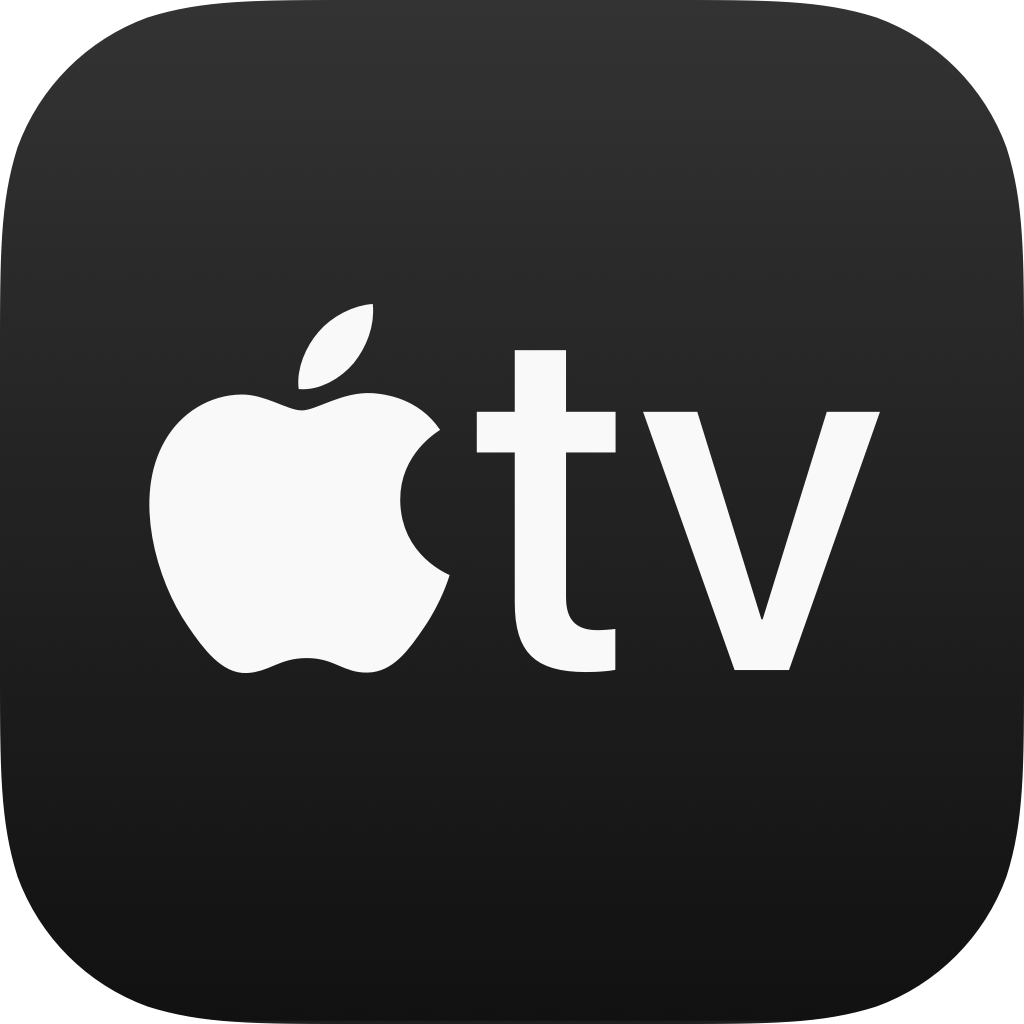 Stream Avatar in Digital HD/4K from the AppleTV store.
Avatar images are © 20th Century Fox. All Rights Reserved.
See AVATAR: THE WAY OF WATER Early in Florida
12/6/2022 12:56 PM EST
More than a decade after Director James Cameron (True Lies) brought audiences into the world of Pandora, he has continued the saga with the highly anticipated film AVATAR: THE WAY OF WATER.  Using the most advanced technology available he lets us explore Pandora's underwater realm. If you can't wait to see this sequel, you may be in luck.Twentieth Century Studios, in conjunction with FlickDirect, ...
More>>
Disney and 20th Century Studios' Avatar Announce New Global Ocea...
11/18/2022 5:00 PM EST
Disney and 20th Century Studios' Avatar have announced that they are launching a global "Keep Our Oceans Amazing" campaign to raise awareness of the challenges facing oceans and marine life. This campaign will support The Nature Conservancy's (TNC) work to protect 10 of our oceans' amazing animals and their habitats, connected to the beauty of Pandora.During this campaign, fans are invited to part...
More>>
Avatar Re-Release is Number One Around the Globe
9/26/2022 10:02 AM EST
20th Century Studios is proud to announce that "Avatar" has assumed the #1 position at the global box office this weekend 13 years after its original release in 2009, earning $30.5M ($10M domestically and $20.5M internationally) according to Comscore. The film was re-released globally, ahead of the film's long-anticipated release of "Avatar: The Way of Water".  It is the highest-grossing film of a...
More>>
Avatar Rerelease Shows Footage for Sequel
9/22/2022 2:43 PM EST
Today, Disney began rolling out a remastered version of 2009's "Avatar", by director James Cameron. Those who see the film are also getting to see a sneak peek of the film's upcoming sequel, "Avatar: The Way of Water"."Avatar" was rereleased today in Korea and France, and will be released in Spain on Sept. 30, and the rest of the international markets this weekend, except for China and Russia. The...
More>>
Zoe Saldana Talks Avatar Sequels
5/6/2013 2:43 PM EST
Zoe Saldana, who starred in "Avatar", recently appeared on The Jonathan Ross Show, and spoke about the two upcoming films for the "Avatar" franchise.Saldana said "They're doing a part two and a part three and they're probably going to shoot it at the same time. Because if we just do two and then wait, I'll probably be 45 or 50 [years old] by the time we get to part three."Shooting is set to begin ...
More>>
Pandora Comes To Life on Blu-ray 3D This October
8/14/2012 10:35 AM EST
LOS ANGELES, CA. (August 14, 2012) - The world of Pandora has never looked better as over 33 millionAVATAR Facebook fans were the first to learn of the upcoming release of the AVATAR Blu-ray 3D Collector's Edition, debuting globally beginning October 15, releasing in North America October 16, from Twentieth Century Fox Home Entertainment. A home entertainment experience like no other, for the firs...
More>>
James Cameron To Only Concentrate On Avatar Feature Films
5/9/2012 5:06 PM EST
It seems that James Cameron has only one thing on his mind for the rest of his professional career and that is 'Avatar'. The Academy Award winning Director was recently talking to the New York Times and stated -- "I'm in the 'Avatar' business -- period. That's it. I'm making Avatar 2, Avatar 3, ane maybe Avatar 4; and I'm not going to produce other people's movies for them." "I'm not interested in...
More>>
James Cameron's Avatar 2 Pushed Back
4/7/2012 10:28 AM EST
It sounds like the release date of the second Avatar movie has been pushed back yet again. At a press event celebrating the rerelease of Titanic albeit in 3D this time round, producer Jon Landau said"We're not naming dates, but I think 2014 will be a tough date for us to make. For us, it's about getting it right. Titanic was supposed to be a summer movie; it was a December movie. The first Avatar ...
More>>
James Cameron Excited For New Avatar Films
10/19/2011 5:04 PM EST
James Cameron recently spoke with ABC News, and said that he is excited to get started on the upcoming "Avatar" projects.The director stated, "That's an ecosystem that I'm dying to start designing because it's going to look spectacular. Avatar 2 narrows the spotlight to focus a little more on ocean issues instead of just nature in general or the rainforest. We have a planet that's a blue planet. F...
More>>
James Cameron's Avatar Retuning To Theaters in August
7/10/2010 12:16 PM EST
According to blu-ray.com, Twentieth Century Fox and James Cameron have officially announced that "Avatar: Special Edition" will be released, in a limited engagement, in theaters August 27, and exclusively in Digital 3D and IMAX 3D. Cameron stated that "Audiences repeatedly told me they wanted more of Pandora, and wished they could have stayed there longer. So we're making that possible. Avatar: Sp...
More>>
Avatar Is the #1 Movie in North America -- This Time on Blu-ray ...
4/26/2010 1:47 PM EST
LOS ANGELES (April 26, 2010) - Twentieth Century Fox Home Entertainment announced today that James Cameron's phenomenal epic AVATAR became the best selling Blu-ray of all time after just four days in stores, with an astonishing 2.7 million units sold in North America alone.  AVATAR Blu-ray sales crushed the previous record of 2.5 million units.Retail sales of AVATAR Blu-ray and DVD Discs have exce...
More>>
Avatar From Left To Right
12/28/2009 10:58 PM EST
The film-making approach for Avatar is spectacular.  It looks like nothing else, because it is new.  It takes CGI to a whole new level, and CGI characters to the place where they really seem to be "real".However, the plot is a different matter.  Some people found it downright insulting; even while everyone I have read thinks you have to see it.  What this post is about is how it gets analyzed from...
More>>
Avatar 3D Blu-ray Review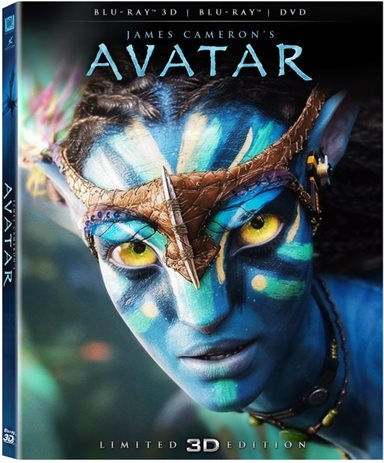 Powerful, amazing, entertaining and captivating describes the way I feel about James Cameron's Avatar, a film that's a treat for sci-fi fans and action junkies around the world. Avatar has been recently released in a combo pack that includes Blu-ray 3D, Blu-ray and DVD all in one box set. The movie gets a startlingly clear and clean transfer from screen to disc and with the exception of screen size it delivers as much creative 3D.

The story centers on Jake Sully (Worthington) an ex-GI who ends up in a wheelchair during his dedicated military career. After the death of his twin brother, a scientific group recruits Jake because of his identical genes. He then gets transported millions of miles from Earth to a strange planet called Pandora. Here a corporation is mining unobtanium a special ore that provides rich fuel for most everything on Earth. After a quick orientation he is offered a chance to use his broken body for the greater good of his planet.

There are two problems on Pandora, the air is toxic to humans and aliens called the Na'vi are living in the area where the corporation has found a unobtanium mother lode. In order to deal with the situation involving relocation of the Na'vi enabling the earthlings to mine the ore scientists send in Avatars, a remote mind controlled biological body that has been shaped to emulate a Na'vi native. Jake gets chosen to be the lead avatar on the operation and infiltrates the Na'vi. While on reconnaissance he gets attacked by a wild panther like animal and gets saved by a Na'vi native Neytiri (Zoe Saldana). Thinking Jake was sent by the gods, Neytiri introduces him to her tribe. When Jake realizes that the corporation he is working for has been feeding on greed with designs on eliminating the peaceful Na'vi Jake makes a dangerous decision.

The story deals with the greed of big corporations that will stop at nothing for what they want including the power over a peaceful alien nation. Here Avatar deals with some interesting issues including Earth's energy crisis and extermination of a peaceful alien population. Not too farfetched from today's worldwide problems, Director James Cameron tells his story in a manner that we all can understand.

With the magic of motion capture animation, CGI and other computer techniques; Cameron puts together a powerful and amazing fantasy world complete with strange wild animals, playful vegetation, and a gentle life force. Putting his audience inside the action with special 3D cameras, we are able to not only see the story played out, but experience it as well.

The acting in Avatar is extremely good making this film enjoyable to watch. Sam Worthington does a great job of portraying Jake the last hope for Na'vi salvation. But the top accolade belongs to Zoe Saldana who breathes passion, curiosity, understanding and strength into the upstart Neytiri, the central driving force within the defense of the Na'vi.

Whether it's the special computer generated characters, the creative presentation of the fantasy action thriller or three-dimensional imagery, Avatar is certainly a stunning memorable movie-making breakthrough. Brought to the home theater in high definition 3D, the amazement becomes a more personal thing. When it was released in 2009 it was nominated for 9 Oscars and won three. The film has grossed over $2.7 billion in worldwide box office receipts to date.

Avatar has been rated PG-13 by the MPAA for intense epic battle sequences and warfare, brief nudity, sensuality, language and some smoking. Your teens will have a visual feast of mystic animals (including Banshees, Direhorses, Tanators and a Leonopteryx), cool flying gunships, AMP suits and ten feet tall Na'vi tribesmen.

The Visual Quality of Avatar in the 3D format goes far beyond most of my recent reviews of home entertainment video coming out over this past year. Improvements include a crisper High Definition 1080p that ramps up the depth of field elements to an attention-grabbing level and clarifies even the smallest of creatures. While extension beyond the front of the screen isn't much, the cavernous views make the viewer feel that they can reach inside and touch the vegetation, aliens and animals. As for standard Blu-ray presentation, again the quality is above standard. The DVD viewed on my HD Television using the Blu-ray player shows some pixilation but nothing the ordinary viewer would catch.

The Sound Quality built around DTS-HD Master Audio 5.1 makes your living room a theater experience. Played through my HD TV and HD speaker system, the film's action and flying sequences are astounding high entertainment.

There are no bonus features with this release beyond the addition of 3D, but the nearly 3 hour film length film provides enough entertainment, especially with the addition of the new format. Remember that in order to play the 3D feature you must have a Blu-ray 3D player, 3D Television, 3D glasses and a High Speed HDMI 1.4 Cable.

FINAL ANALYSIS: A terrific action thriller, especially in 3D (A)

-- John Delia
Read More Avatar Reviews
For more reviews please visit our film/television review section.
SPONSORED LINKS