Avatar (2009)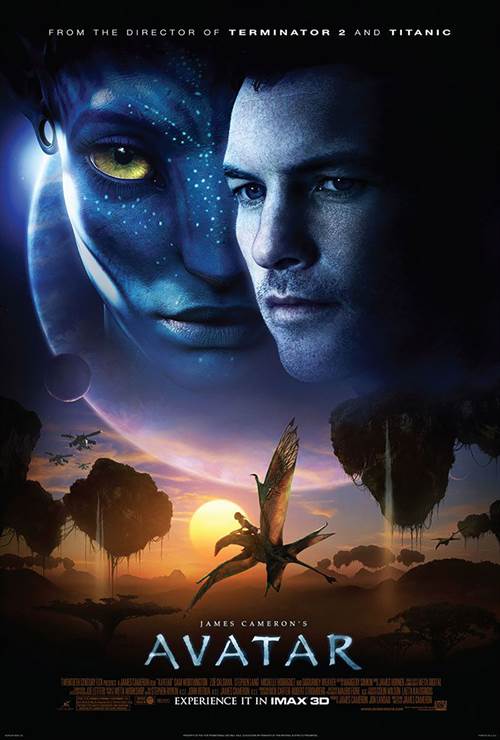 | | |
| --- | --- |
| Director: | |
| Cast: | |
| Released: | Friday, December 18, 2009 |
| Length: | 189 minutes |
| Studio: | 20th Century Fox |
| Genre: | Sci-Fi/Fantasy, Action/Adventure |
| Rating: | Some material may be inappropriate for children under 13. |
Avatar Synopsis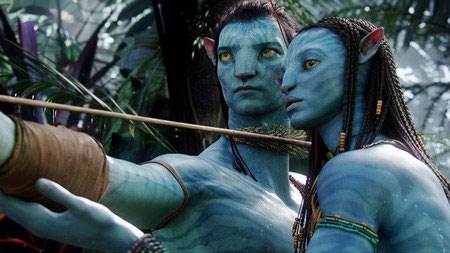 Avatar takes us to a spectacular new world beyond our imagination, where a reluctant hero embarks on a journey of redemption and discovery, as he leads a heroic battle to save a civilization. The film was first conceived by Cameron 14 years ago, when the means to realize his vision did not yet exist. Now, after four years of actual production work, AVATAR delivers a fully immersive cinematic experience of a new kind, where the revolutionary technology invented to make the film, disappears into the emotion of the characters and the sweep of the story.
Avatar images are © 20th Century Fox. All Rights Reserved.
Avatar: The Way of Water is Fifth Highest Grossing Film of All Time
1/26/2023 3:48 PM EST
"Avatar: The Way of Water" has officially become the fifth highest-grossing film of all time. Grossing over $2.05 billion, it has surpassed the previous fifth slot holder "Avengers: Infinity War". The other four in the top five highest-grossing films...
| Full Article
See AVATAR: THE WAY OF WATER Early in Florida
12/6/2022 12:56 PM EST
More than a decade after Director James Cameron (True Lies) brought audiences into the world of Pandora, he has continued the saga with the highly anticipated film AVATAR: THE WAY OF WATER.  Using the most advanced technology available he lets us exp...
| Full Article
Disney and 20th Century Studios' Avatar Announce New Global Ocea...
11/18/2022 5:00 PM EST
Disney and 20th Century Studios' Avatar have announced that they are launching a global "Keep Our Oceans Amazing" campaign to raise awareness of the challenges facing oceans and marine life. This campaign will support The Nature Conservancy's (TNC) w...
| Full Article
Avatar Re-Release is Number One Around the Globe
9/26/2022 10:02 AM EST
20th Century Studios is proud to announce that "Avatar" has assumed the #1 position at the global box office this weekend 13 years after its original release in 2009, earning $30.5M ($10M domestically and $20.5M internationally) according to Comscore...
| Full Article
Avatar Rerelease Shows Footage for Sequel
9/22/2022 2:43 PM EST
Today, Disney began rolling out a remastered version of 2009's "Avatar", by director James Cameron. Those who see the film are also getting to see a sneak peek of the film's upcoming sequel, "Avatar: The Way of Water"."Avatar" was rereleased today in...
| Full Article
Zoe Saldana Talks Avatar Sequels
5/6/2013 2:43 PM EST
Zoe Saldana, who starred in "Avatar", recently appeared on The Jonathan Ross Show, and spoke about the two upcoming films for the "Avatar" franchise.Saldana said "They're doing a part two and a part three and they're probably going to shoot it at the...
| Full Article
Pandora Comes To Life on Blu-ray 3D This October
8/14/2012 10:35 AM EST
LOS ANGELES, CA. (August 14, 2012) - The world of Pandora has never looked better as over 33 millionAVATAR Facebook fans were the first to learn of the upcoming release of the AVATAR Blu-ray 3D Collector's Edition, debuting globally beginning October...
| Full Article
James Cameron To Only Concentrate On Avatar Feature Films
5/9/2012 5:06 PM EST
It seems that James Cameron has only one thing on his mind for the rest of his professional career and that is 'Avatar'. The Academy Award winning Director was recently talking to the New York Times and stated -- "I'm in the 'Avatar' business -- peri...
| Full Article
James Cameron's Avatar 2 Pushed Back
4/7/2012 10:28 AM EST
It sounds like the release date of the second Avatar movie has been pushed back yet again. At a press event celebrating the rerelease of Titanic albeit in 3D this time round, producer Jon Landau said"We're not naming dates, but I think 2014 will be a...
| Full Article
James Cameron Excited For New Avatar Films
10/19/2011 5:04 PM EST
James Cameron recently spoke with ABC News, and said that he is excited to get started on the upcoming "Avatar" projects.The director stated, "That's an ecosystem that I'm dying to start designing because it's going to look spectacular. Avatar 2 narr...
| Full Article
James Cameron's Avatar Retuning To Theaters in August
7/10/2010 12:16 PM EST
According to blu-ray.com, Twentieth Century Fox and James Cameron have officially announced that "Avatar: Special Edition" will be released, in a limited engagement, in theaters August 27, and exclusively in Digital 3D and IMAX 3D. Cameron stated tha...
| Full Article
Avatar Is the #1 Movie in North America -- This Time on Blu-ray ...
4/26/2010 1:47 PM EST
LOS ANGELES (April 26, 2010) - Twentieth Century Fox Home Entertainment announced today that James Cameron's phenomenal epic AVATAR became the best selling Blu-ray of all time after just four days in stores, with an astonishing 2.7 million units sold...
| Full Article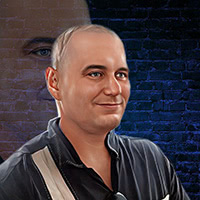 Movie / Film Review
It turns out you cannot count James Cameron out. It appeared kind of telling that the trailers for the movie had to tell you who this guy was and why we should care. The likely 20-something targets for the movie were maybe 10 when Titanic came out (2007...

Avatar 3D Physical Media: Blu-ray Review
Powerful, amazing, entertaining and captivating describes the way I feel about James Cameron's Avatar, a film that's a treat for sci-fi fans and action junkies around the world. Avatar has been recently released in a combo pack that includes Blu-ray 3D, Blu-ray and DVD all in one box set. Th...
SPONSORED LINKS