Terminator: The Sarah Connor Chronicles (2008)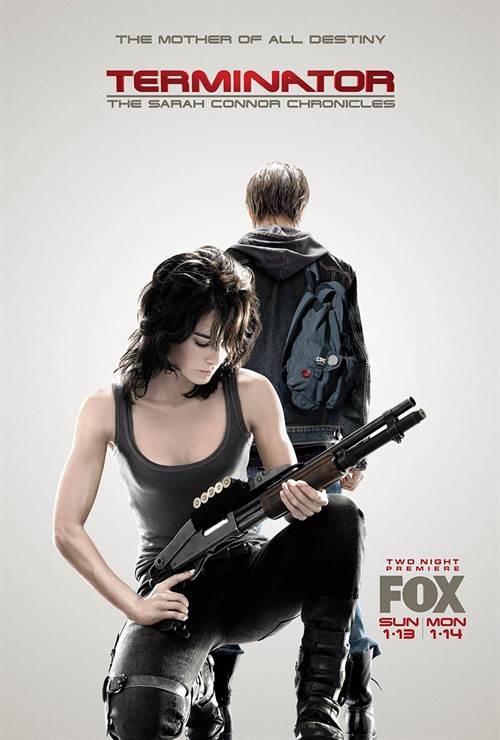 | | |
| --- | --- |
| Created By: | |
| Cast: | |
| Air Date: | Sunday, January 13, 2008 |
| Studio: | 20th Century Fox |
| Genre: | Television, Sci-Fi/Fantasy |
| Rating: | This program contains material that parents may find unsuitable for younger children. |
Terminator: The Sarah Connor Chronicles Synopsis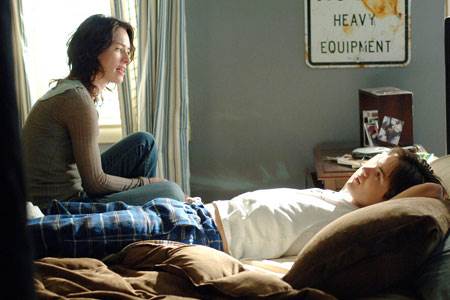 At the end of "Terminator 2: Judgment Day," Sarah vanquished the Terminator sent from the future to kill her teenage son, John. Sarah and John now find themselves alone in a very dangerous, complicated world. Fugitives from the law, they are confronted with the reality that still more enemies from the future, and the present, could attack at any moment.

TERMINATOR: THE SARAH CONNOR CHRONICLES reveals what happens when SARAH (Lena Headey) stops running and goes on the offensive against an ever-evolving technological enemy bent on destroying her life, and perhaps the world. Her son, 15-year-old JOHN CONNOR (Thomas Dekker), knows that he may be the future savior of mankind, but is not yet ready to take on the mantle of leadership that he's told is his destiny. John finds himself inextricably drawn to CAMERON (Summer Glau), an enigmatic and otherworldly student at his high school, who soon proves to be much more than his confidante - she assumes the role of Sarah and John's fearless protector. On their trail are not only threats from the future, but an intelligent and tough FBI agent, JAMES ELLISON (Richard T.Jones), who soon becomes a powerful ally.

TERMINATOR: THE SARAH CONNOR CHRONICLES represents an exciting reinvention of the "Terminator" franchise, in which the strong and intrepid Sarah discovers that protecting her son and stopping the rise of the machines is more difficult than she had ever imagined.
Terminator: The Sarah Connor Chronicles images are © 20th Century Fox. All Rights Reserved.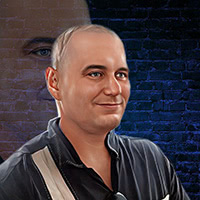 Television / Streaming Review
They've made a lot of good decisions with The Sarah Connor Chronicles. Let's hope they're around long enough to see them through.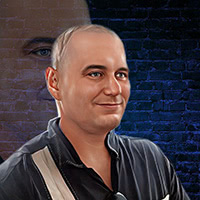 Terminator: The Sarah Connor Chronicles The Complete First Season Physical Media: DVD Review
In short, Terminator: The Sarah Connor Chronicles is something that you've got to check out if you're a Terminator fan. If you're not, it's still a pretty good science fiction drama.
SPONSORED LINKS