Harry Potter and the Half-Blood Prince (2009)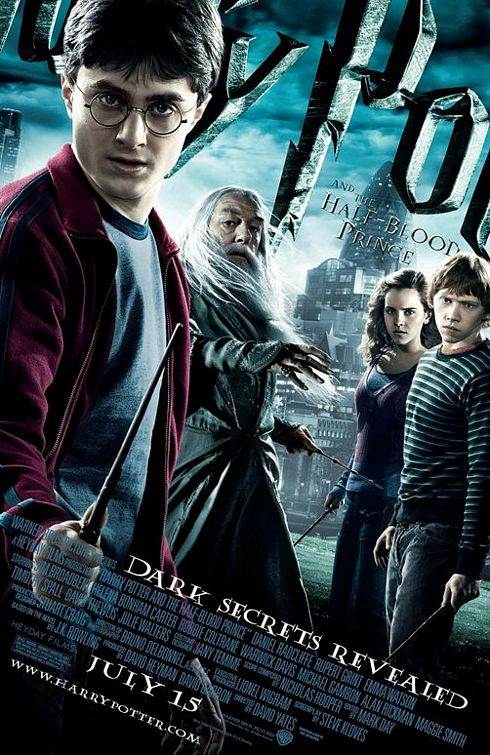 Share this:
| | |
| --- | --- |
| Director: | |
| Writers: | |
| Cast: | |
| Released: | Wednesday, July 15, 2009 |
| Length: | 153 minutes |
| Studio: | Warner Bros. |
| Genre: | Sci-Fi/Fantasy |
| Rating: | Some material may not be suitable for children. |
Synopsis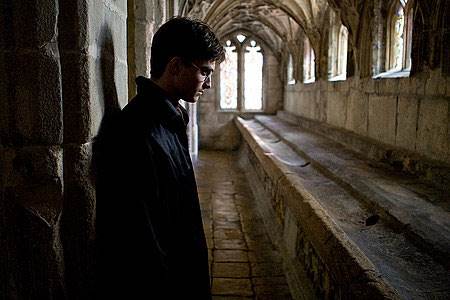 Voldemort is tightening his grip on both the Muggle and wizarding worlds and Hogwarts is no longer the safe haven it once was. Harry suspects that dangers may even lie within the castle, but Dumbledore is more intent upon preparing him for the final battle that he knows is fast approaching. Together they work to find the key to unlock Voldemort's defenses and, to this end, Dumbledore recruits his old friend and colleague, the well-connected and unsuspecting bon vivant Professor Horace Slughorn, whom he believes holds crucial information. Meanwhile, the students are under attack from a very different adversary as teenage hormones rage across the ramparts. Harry finds himself more and more drawn to Ginny, but so is Dean Thomas. And Lavender Brown has decided that Ron is the one for her, only she hadn't counted on Romilda Vane's chocolates! And then there's Hermione, simpering with jealously but determined not to show her feelings. As romance blossoms, one student remains aloof. He is determined to make his mark, albeit a dark one. Love is in the air, but tragedy lies ahead and Hogwarts may never be the same again.

And yet...

As in all wars, life goes on. Sixth-year students learn to Apparate - and lose a few eyebrows in the process. The Weasley twins expand their business. Teenagers flirt and fight and fall in love. Classes are never straightforward, though Harry receives some extraordinary help from the mysterious Half-Blood Prince.

So it's the home front that takes center stage in the multilayered sixth installment of the story of Harry Potter. Here at Hogwarts, Harry will search for the full and complex story of the boy who became Lord Voldemort - and thereby find what may be his only vulnerability.

Purchase DVD/Blu-ray/4K UHD physical copy of Harry Potter and the Half-Blood Prince today at Amazon.com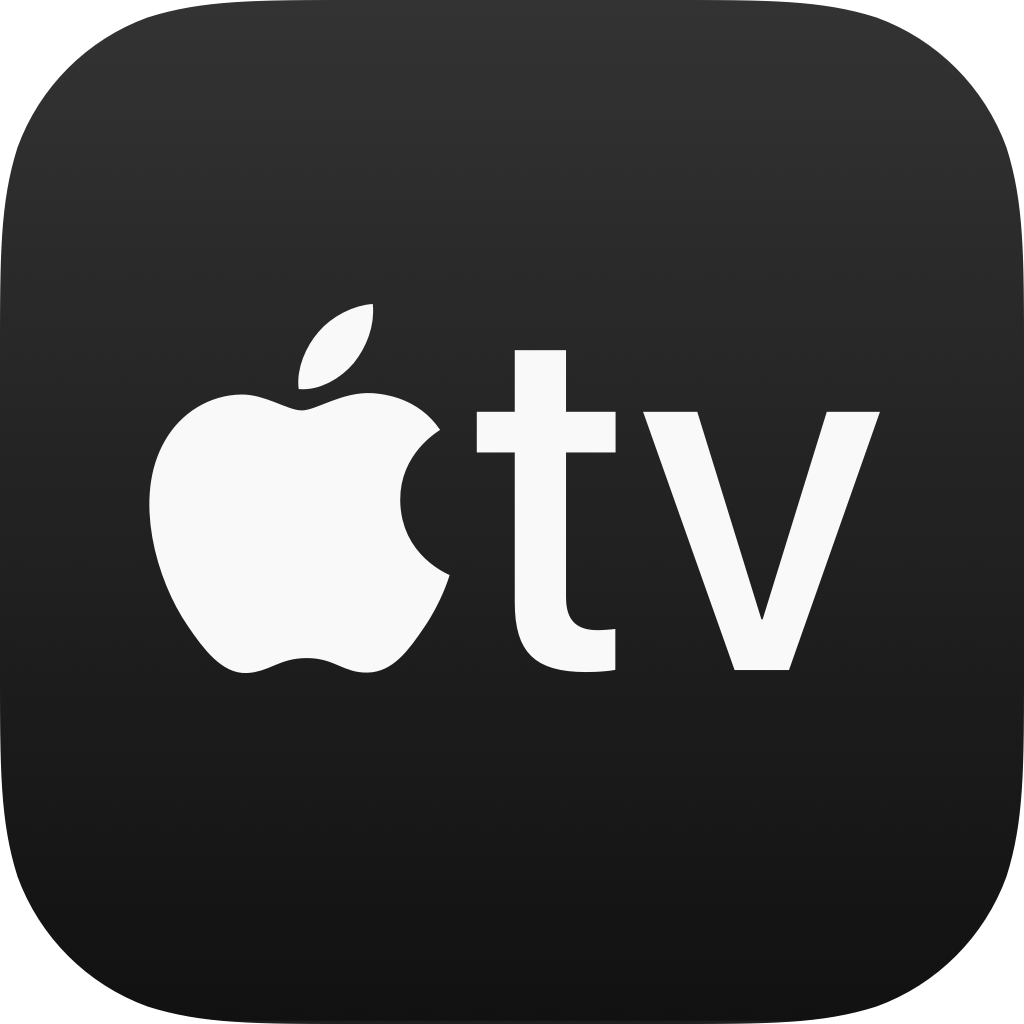 Download Harry Potter and the Half-Blood Prince in Digital HD/4K from the iTunes store.
Harry Potter and the Half-Blood Prince images are © Warner Bros.. All Rights Reserved.


Peacock and Harry Potter's Tom Felton Host Harry Potter Watch Party
3/3/2021 10:07 PM EDT
Last night, Tom Felton, aka Draco Malfoy from the Harry Potter film franchise, teamed up with Peacock for a special watch party on Peacock's Tiktok. The party featured Felton watching  "Harry Potter and the Sorcerer's Stone" in its entirety with fans across the United States.During the event, fans asked Felton questions and he answered! Someone asked him what he did for fun on the set and he told ...
More>>
Fantastic Beasts 3 Halts Production After Coronavirus Case
2/4/2021 2:23 PM EDT
Production for "Fantastic Beasts 3" has been put on hold after a "team member" has tested positive for coronavirus.Deadline was sent the following statement from Warner Bros.:"A team member from Fantastic Beasts 3 has tested positive for COVID-19. The diagnosis was confirmed as a result of required and ongoing testing that all production employees receive, and the team member is currently in isola...
More>>
Harry Potter Series in the Works at HBO Max
1/25/2021 3:01 PM EDT
It's being reported that a "Harry Potter" series is currently in the early stages of development at HBO Max. According to Variety, the story was confirmed via multiple sources; however, Warner Bros. and HBO Max told the publication that "There are no Harry Potter series in development at the studio or on the streaming platform."It's said that writers have been approached about the project, but the...
More>>
Warner Bros. Tom Ascheim in Charge of Harry Potter Properties
1/21/2021 4:13 PM EDT
It has been announced that Warner Bros. executive Tom Ascheim will now be in charge of overseeing the "Harry Potter" and "Wizarding World" properties. Ascheim, who is also the president of kids, young adults, and classics at Warners, will now be the chief representative of WarnerMedia when dealing with J.K. Rowling, her agent Neil Blair, and Blair Partnership Chief Creative Officer James McKnight....
More>>
Take a Behind the Scenes Look at the Creation of Hagrid's Magica...
9/4/2019 2:19 PM EDT
 Hagrid's Magical Creatures Motorbike Adventure debuted this summer at The Wizarding World of Harry Potter at Universal Orlando and, now, Harry Potter fans and fans of the ride can take a behind-the-scenes look on the creation of the world's first "story coaster" during the NBC primetime broadcast of "Harry Potter and the Deathly Hallows - Part 2" on Saturday, September 7 at 8 p.m. EDT.viewers wil...
More>>
Win a Dream Vacation to The Wizarding World of Harry Potter!
8/29/2019 3:35 PM EDT
Universal Orlando Resort has launched an exciting sweepstakes for Harry Potter fans! The social media sweepstakes will reward two lucky participants with an unforgettable trip to The Wizarding World of Harry Potter.To enter the contest, fans must take to one of their social media channels to showcase their passion for the Wizarding World showing what they'd wear on their visit to the incredibly-im...
More>>
New Experience in The Wizarding World of Harry Potter
2/21/2019 3:51 PM EDT
Today, Universal Orlando Resort announced the new attraction coming to The Wizarding World of Harry Potter this summer.The new ride will be called Hagrid's Magical Creatures Motorbike Adventure and will open on June 13, 2019. It will be their most highly themed coaster to date.  For the first time ever, guests will fly with Hagrid on a thrilling roller coaster ride that plunges into the path of so...
More>>
Fantastic Beasts 3 Production Pushed Until Fall
1/21/2019 1:06 PM EDT
Warner Bros. has decided to push back the production start date for the upcoming third Fantastic Beasts film. The film was supposed to begin production this July but will be put off until the fall.A spinoff of Harry Potter, the Fantastic Beasts franchise has earned over $1.4 billion dollars so far. It is comprised of Fantastic Beasts and Where to Find Them and Fantastic Beasts: The Crimes of Grind...
More>>
Harry Potter Gets The Jelly Belly Treatment
10/12/2018 11:24 PM EDT
Jelly Belly sets the standard for jellybeans worldwide.  With a multitude of flavors (some delicious, some disgusting) they offer the unique alongside the tried and true to the delight of fans of the gummy confections.  To complement their distinctive brand, Jelly Belly once again commissioned artist Kristen Cumings to create works of art using their signature candy.  FlickDirect caught up with he...
More>>
Wizards, Witches and Muggles Alike Gathered Once Again at Univer...
1/29/2018 2:41 PM EDT
If you are a huge Harry Potter fan and have never been to Universal Orlando Resort A Celebration of Harry Potter, you must make it a point to go. If you have been before, you need to go again as every year offers something new and exciting. Regardless, the annual event is a unique experience that should be on the top of any Harry Potter fan's list.Now in its fifth year, A Celebration of Harry Pott...
More>>
Fantastic Beasts Films Will Travel the Globe
1/27/2018 10:39 AM EDT
Director David Yates has revealed that the five upcoming Fantastic Beast films will all take place in different cities.The first film took place in New York, and the second will be taking place in Paris. We don't yet know where the next three film will take place but Yates said, "This is a global story, ultimately. And given that there's a global audience for this, it's all the more delightful to ...
More>>
Own the Fantastic Beasts and Where to Find Them Virtual Reality ...
1/24/2018 12:25 PM EDT
Warner Bros. Home Entertainment is bringing the world of Fantastic Beasts and Where to Find Them into your home! Prepare for a journey into Newt Scamander's case through the new virtual reality experience available for purchase as of January 23 on major VR platforms.The VR experience is based off the 2016 film and will allow users to meet and interact with six magical beasts, complete spells, expl...
More>>
Harry Potter and the Half-Blood Prince Theatrical Review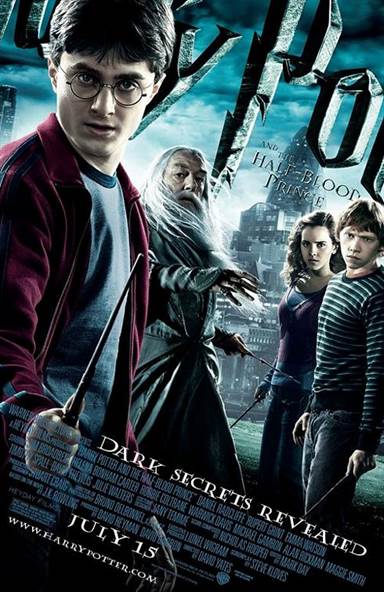 I don't know if it's just my luck, or just the quality of movies this summer, but this movie is another hard one to judge. If you're a fan of the books, or have followed the previous 5 movies and want to continue the story, you're going to see this movie even if I tell you to not waste your time. So, let's get down to business to see what I think of this movie, considering this will be my second review after I created my little system (first published one mind you):
Story/Script/Plot Development (C): For reasons unknown to me, this movie has differed significantly from the original book. Mind you, the ending is the same, but the movie took a different path. The movie title is about a "Half-Blood Prince", yet all we know about the Half-Blood Prince from the movie is that he corrected a textbook that we see in the movie, and the identity of this person is finally revealed in the last 10 minutes of the film, in an almost "I am your father" kind of moment that falls flat on its face and makes no sense in relationship to the rest of the movie. It reminds me of the third book/movie
Harry Potter and the Prisoner of Azkaban
, which seems to go nowhere and is really a setup for the next two movies that follow. This movie seems to be the first of a trilogy (since we know the last book will be cut into two films), and does not have a complete story to tell because of it. It seems as if the true climax of the film is really about 12 minutes before the end, which if it had been done properly would have made M. Night Shyamalan proud. But alas, it doesn't. That is the story-line of the book. This story, however, is mainly a "growing up as a teenager and dealing with teenager things" movie, or kind of like
iCarly
meets
Wizards of Waverly Place
if it wasn't for the pesky little details of the original book. Granted, I do know that this was implied in the original novel, but J.K. Rowling didn't go into as much detail as the movie did. Had the movie focused on that, it could have hit a home run. This part of the story allowed the characters we know so well to actually grow and develop as the "year" goes on, something we haven't seen much of since the third movie and a little in the
Order of the Phoenix
. Because this portion of the movie is done quite well, it keeps this section from getting below a C grade.
Cinematography (C): While not using as many of the stunning sweeping visuals that have encompassed the previous versions (except for the opening sequence over London), but it doesn't hurt or help the movie here. However, there were more than a few shots that seemed to take too long to change the focal point, and that became distracting during those times.
Acting/Chemistry (A): This is where the movie shines. Even though most of the cast has been together for five movies, in this movie they really seem to gel compared to the others. Daniel Radcliffe, Rupert Grint and Emma Watson have taken their roles to a new level, and you can feel the friendship between them, as well as the tension between Ron and Hermione. Additionally, Bonnie Wright delivered a sensational performance as her fifth film as Ginny Weasley. Us as viewers have grown with her during her time as being almost killed in the second film by He-who-shall-not-be-named to a brave teenager who has to deal with her own emotions, relationships, and tension between her and another leading character. (I won't spoil it for those who haven't read the epilogue of the last book) She will rush into battle at her teenage love's side with little regard to her own safety and you can see it in her eyes. Jim Broadbent is our "new" character for this movie, which is the standard M.O. for each year at Hogwarts. Jim, as usual for him lately, delivers a strong performance, as he gets behind the motivation of his character and expresses that in many ways on the screen, from his body language to the tone of his voice. The other leading characters continue to perform as expected or better. I once thought Michael Gambon wouldn't be able to truly replace Richard Harris as Dumbledore, but four movies later, he surprised me by exceeding what I expected of that role. Alan Rickman as Professor Snape and Helena Bonham Carter as Bellatrix Lestrange were excellent, but this story limited their screen time and seemed to muzzle them to an extent; I'm sure we'll see them let loose in the next two installments.
Use of locations/Costumes/Special Effects (D): There was nothing new concerning the locations that we really haven't seen before. Yes, there is a special cave scene, that reminds me too much of Superman I/II, Pete's Dragon, Atlantis:The Lost Empire, or dare I say, even the upcoming Hobbit movie (probably because of the Rankin-Bass version, and the fact that some creatures in this cave looked a little too much like Gollum) Costumes have been standardized from the previous movies, and with the exception of the main opening scene, which seems to be a deliberate attempt to make a special effects scene just for 3-D and no other purpose, the special effects aren't overdone. But that's not enough to pull it out from a D grade.
Movie Score (F): This score was unremarkable, with no themes that I could recognize that reappeared at times of the movie. I don't recall hearing the traditional John Williams
Harry Potter theme
. That may have been able to pull it up to a D grade.
Final Grade: My scoring brings it to just below a regular C. Using my discretion to award or subtract points I bring it down to a C-. While the actors' performances were unexpectedly excellent, it isn't enough to correct the problems with the story. Had the story been just about the kids growing up, this probably would have been a much better movie. But that's not what the books were about. So that's not what the movie is about. Like
Transformers: Revenge of the Fallen
, this movie suffers from an identity crisis - not knowing what kind of movie it wants to be, and in doing so it can't fully succeed. Hopefully we'll see them expand upon this for the epilogue of the 8th movie. I would look forward to seeing it.
Read More Harry Potter and the Half-Blood Prince Reviews
For more reviews please visit our film/television review section.
SPONSORED LINKS