Harry Potter and the Half-Blood Prince (2009)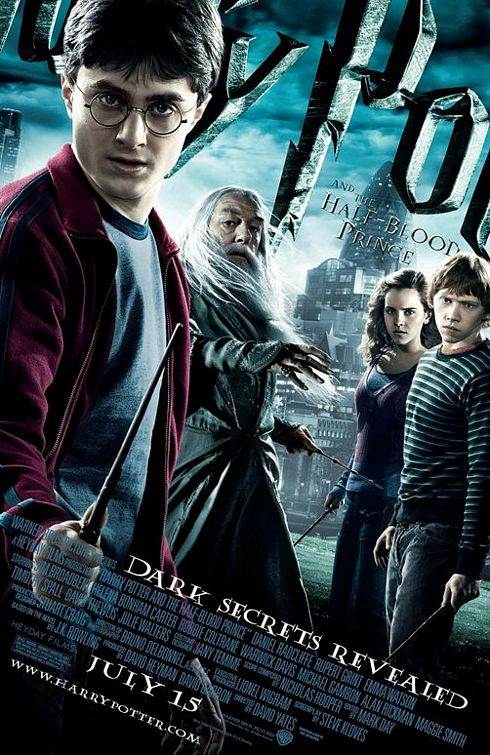 | | |
| --- | --- |
| Director: | |
| Writers: | |
| Cast: | |
| Released: | Wednesday, July 15, 2009 |
| Length: | 153 minutes |
| Studio: | Warner Bros. |
| Genre: | Sci-Fi/Fantasy |
| Rating: | Some material may not be suitable for children. |
Harry Potter and the Half-Blood Prince Synopsis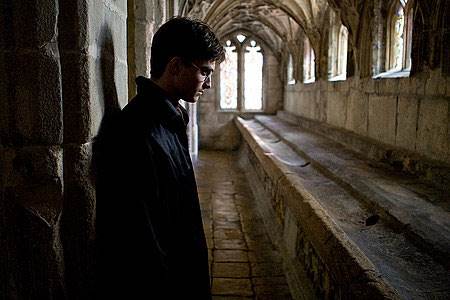 Voldemort is tightening his grip on both the Muggle and wizarding worlds and Hogwarts is no longer the safe haven it once was. Harry suspects that dangers may even lie within the castle, but Dumbledore is more intent upon preparing him for the final battle that he knows is fast approaching. Together they work to find the key to unlock Voldemort's defenses and, to this end, Dumbledore recruits his old friend and colleague, the well-connected and unsuspecting bon vivant Professor Horace Slughorn, whom he believes holds crucial information. Meanwhile, the students are under attack from a very different adversary as teenage hormones rage across the ramparts. Harry finds himself more and more drawn to Ginny, but so is Dean Thomas. And Lavender Brown has decided that Ron is the one for her, only she hadn't counted on Romilda Vane's chocolates! And then there's Hermione, simpering with jealously but determined not to show her feelings. As romance blossoms, one student remains aloof. He is determined to make his mark, albeit a dark one. Love is in the air, but tragedy lies ahead and Hogwarts may never be the same again.

And yet...

As in all wars, life goes on. Sixth-year students learn to Apparate - and lose a few eyebrows in the process. The Weasley twins expand their business. Teenagers flirt and fight and fall in love. Classes are never straightforward, though Harry receives some extraordinary help from the mysterious Half-Blood Prince.

So it's the home front that takes center stage in the multilayered sixth installment of the story of Harry Potter. Here at Hogwarts, Harry will search for the full and complex story of the boy who became Lord Voldemort - and thereby find what may be his only vulnerability.
Harry Potter and the Half-Blood Prince images are © Warner Bros.. All Rights Reserved.
The Wizarding World of Harry Potter Adds Vegan Butterbeer to Its...
3/2/2023 11:29 AM EST
Harry Potter fans will be excited to learn that guests can now enjoy a vegan version of the fan-favorite Butterbeer beverage in The Wizarding World of Harry Potter at Universal Orlando Resort and Universal Studios Hollywood.The drink is available in ...
| Full Article
Harry Potter Actor Robbie Coltrane Dies at 72
10/14/2022 1:39 PM EST
Robbie Coltrane, the Scottish actor who famously played Hagrid in the "Harry Potter" series, has died. He was 72.Coltrane had been in poor health the past couple of years and died in a hospital near his home in Larbert, Scotland.The actor also starre...
| Full Article
Controversial Dialogue Banned In Asia from Fantastic Beasts: The...
4/12/2022 11:15 AM EST
"Fantastic Beasts: The Secrets of Dumbledore" has been edited in China due to references to a gay relationship in the film. A total of 6 seconds was removed from the 142-minute film.The request to edit the film was approved by Warner Bros., and the f...
| Full Article
Return to Hogwarts Reunion Special Coming to HBO Max
11/16/2021 1:34 PM EST
HBO Max is planning a magical reunion. The streamer will be bringing Daniel Radcliffe, Rupert Grint, Emma Watson, and others together for the first time since the end of the original film franchise.On New Year's Day 2022, the actors, along with filmm...
| Full Article
Harry Potter Limited Series and Special in the Works to Commemor...
5/19/2021 12:13 PM EST
WarnerMedia has partnered with Wizarding World to commemorate the 20th anniversary of the first film of the Harry Potter franchise by creating two commemorative unscripted specials."To celebrate the dedicated fans old and new who have passionately ke...
| Full Article
Peacock and Harry Potter's Tom Felton Host Harry Potter Watch Party
3/3/2021 10:07 PM EST
Last night, Tom Felton, aka Draco Malfoy from the Harry Potter film franchise, teamed up with Peacock for a special watch party on Peacock's Tiktok. The party featured Felton watching  "Harry Potter and the Sorcerer's Stone" in its entirety with fans...
| Full Article
Fantastic Beasts 3 Halts Production After Coronavirus Case
2/4/2021 2:23 PM EST
Production for "Fantastic Beasts 3" has been put on hold after a "team member" has tested positive for coronavirus.Deadline was sent the following statement from Warner Bros.:"A team member from Fantastic Beasts 3 has tested positive for COVID-19. Th...
| Full Article
Harry Potter Series in the Works at HBO Max
1/25/2021 3:01 PM EST
It's being reported that a "Harry Potter" series is currently in the early stages of development at HBO Max. According to Variety, the story was confirmed via multiple sources; however, Warner Bros. and HBO Max told the publication that "There are no...
| Full Article
Warner Bros. Tom Ascheim in Charge of Harry Potter Properties
1/21/2021 4:13 PM EST
It has been announced that Warner Bros. executive Tom Ascheim will now be in charge of overseeing the "Harry Potter" and "Wizarding World" properties. Ascheim, who is also the president of kids, young adults, and classics at Warners, will now be the ...
| Full Article
Take a Behind the Scenes Look at the Creation of Hagrid's Magica...
9/4/2019 2:19 PM EST
 Hagrid's Magical Creatures Motorbike Adventure debuted this summer at The Wizarding World of Harry Potter at Universal Orlando and, now, Harry Potter fans and fans of the ride can take a behind-the-scenes look on the creation of the world's first "s...
| Full Article
Win a Dream Vacation to The Wizarding World of Harry Potter!
8/29/2019 3:35 PM EST
Universal Orlando Resort has launched an exciting sweepstakes for Harry Potter fans! The social media sweepstakes will reward two lucky participants with an unforgettable trip to The Wizarding World of Harry Potter.To enter the contest, fans must tak...
| Full Article
New Experience in The Wizarding World of Harry Potter
2/21/2019 3:51 PM EST
Today, Universal Orlando Resort announced the new attraction coming to The Wizarding World of Harry Potter this summer.The new ride will be called Hagrid's Magical Creatures Motorbike Adventure and will open on June 13, 2019. It will be their most hi...
| Full Article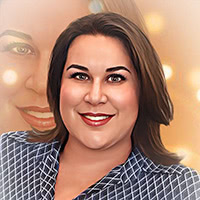 Physical Media: 4K UHD Review
Warner Bros. has made the right choice by bringing the Harry Potter franchise to 4K UHD and providing a more crisp and detailed viewing experience than we have been privy to in the past.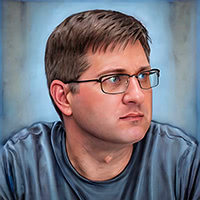 Movie / Film Review
I don't know if it's just my luck, or just the quality of movies this summer, but this movie is another hard one to judge. If you're a fan of the books, or have followed the previous 5 movies and want to continue the story, you're going to see this movie even if I tell you to not waste your tim...
SPONSORED LINKS