Harry Potter and the Half-Blood Prince (2009)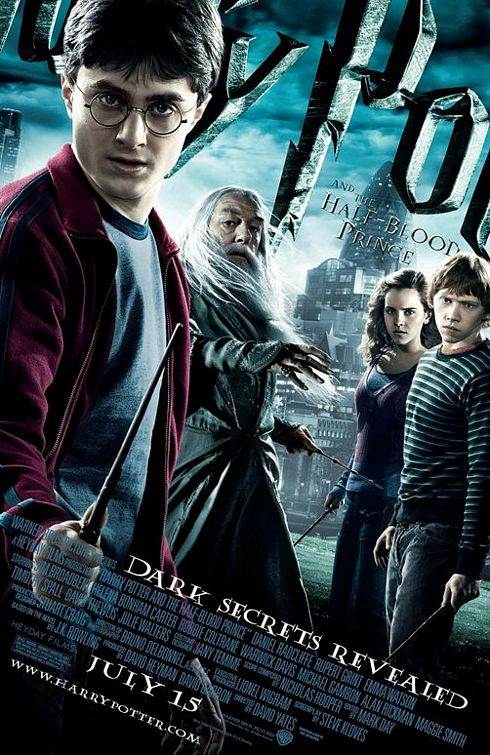 | | |
| --- | --- |
| Director: | |
| Writers: | |
| Cast: | |
| Released: | Wednesday, July 15, 2009 |
| Length: | 153 minutes |
| Studio: | Warner Bros. |
| Genre: | Sci-Fi/Fantasy |
| Rating: | Some material may not be suitable for children. |
Harry Potter and the Half-Blood Prince Synopsis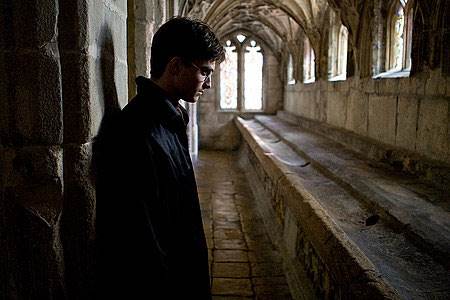 Voldemort is tightening his grip on both the Muggle and wizarding worlds and Hogwarts is no longer the safe haven it once was. Harry suspects that dangers may even lie within the castle, but Dumbledore is more intent upon preparing him for the final battle that he knows is fast approaching. Together they work to find the key to unlock Voldemort's defenses and, to this end, Dumbledore recruits his old friend and colleague, the well-connected and unsuspecting bon vivant Professor Horace Slughorn, whom he believes holds crucial information. Meanwhile, the students are under attack from a very different adversary as teenage hormones rage across the ramparts. Harry finds himself more and more drawn to Ginny, but so is Dean Thomas. And Lavender Brown has decided that Ron is the one for her, only she hadn't counted on Romilda Vane's chocolates! And then there's Hermione, simpering with jealously but determined not to show her feelings. As romance blossoms, one student remains aloof. He is determined to make his mark, albeit a dark one. Love is in the air, but tragedy lies ahead and Hogwarts may never be the same again.

And yet...

As in all wars, life goes on. Sixth-year students learn to Apparate - and lose a few eyebrows in the process. The Weasley twins expand their business. Teenagers flirt and fight and fall in love. Classes are never straightforward, though Harry receives some extraordinary help from the mysterious Half-Blood Prince.

So it's the home front that takes center stage in the multilayered sixth installment of the story of Harry Potter. Here at Hogwarts, Harry will search for the full and complex story of the boy who became Lord Voldemort - and thereby find what may be his only vulnerability.

Purchase DVD/Blu-ray/4K UHD physical copy of Harry Potter and the Half-Blood Prince today at Amazon.com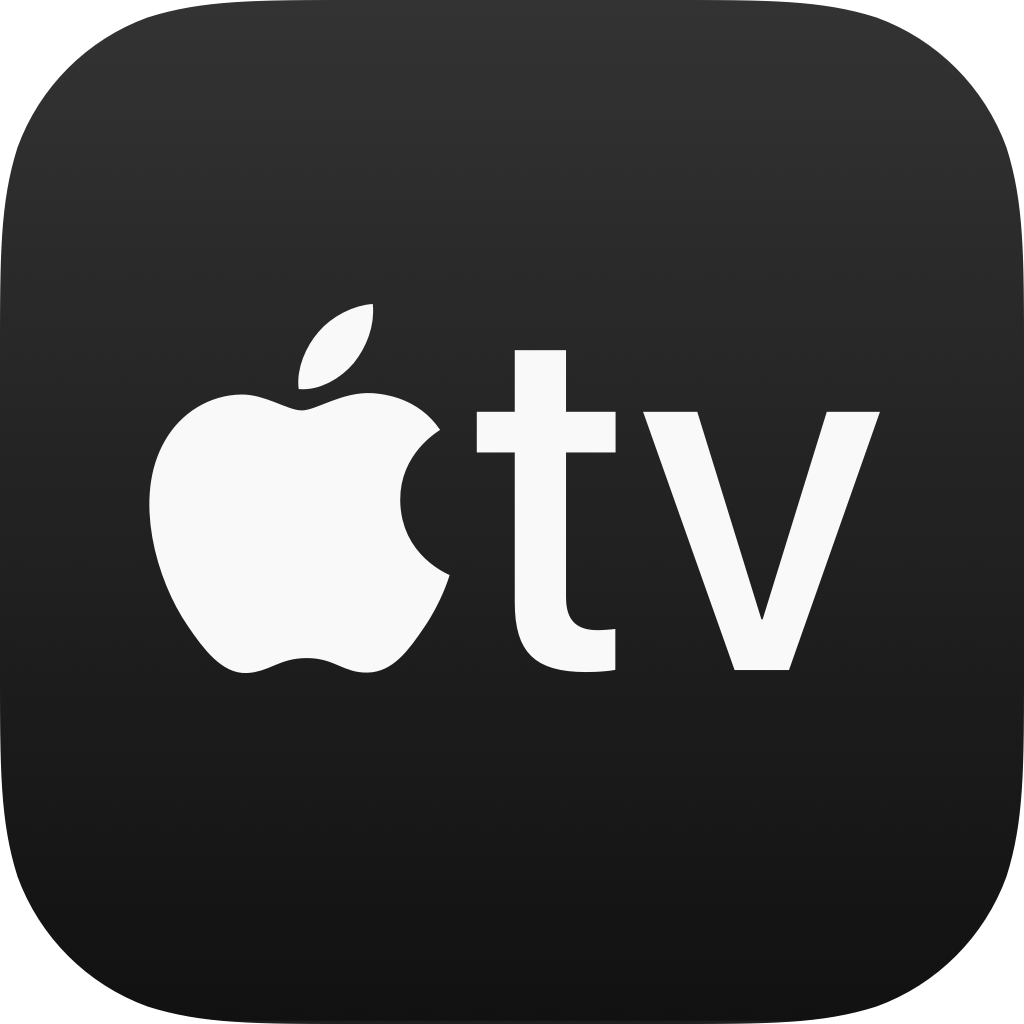 Stream Harry Potter and the Half-Blood Prince in Digital HD/4K from the AppleTV store.
Harry Potter and the Half-Blood Prince images are © Warner Bros.. All Rights Reserved.
Harry Potter Actor Robbie Coltrane Dies at 72
10/14/2022 1:39 PM EST
Robbie Coltrane, the Scottish actor who famously played Hagrid in the "Harry Potter" series, has died. He was 72.Coltrane had been in poor health the past couple of years and died in a hospital near his home in Larbert, Scotland.The actor also starred in other films such as "Mona Lisa", "Ocean's 12", Bond films "GoldenEye" and "The World Is Not Enough". He also won three consecutive BAFTA'a for be...
More>>
Controversial Dialogue Banned In Asia from Fantastic Beasts: The...
4/12/2022 11:15 AM EST
"Fantastic Beasts: The Secrets of Dumbledore" has been edited in China due to references to a gay relationship in the film. A total of 6 seconds was removed from the 142-minute film.The request to edit the film was approved by Warner Bros., and the following lines were removed - "because I was in love with you" and "the summer Gellert and I fell in love".In a statement, Warner Bros. spoke about th...
More>>
Return to Hogwarts Reunion Special Coming to HBO Max
11/16/2021 1:34 PM EST
HBO Max is planning a magical reunion. The streamer will be bringing Daniel Radcliffe, Rupert Grint, Emma Watson, and others together for the first time since the end of the original film franchise.On New Year's Day 2022, the actors, along with filmmaker Chris Columbus and other cast members will sit for a retrospective to commemorate the release of  "Harry Potter and the Sorcerer's Stone" which w...
More>>
Harry Potter Limited Series and Special in the Works to Commemor...
5/19/2021 12:13 PM EST
WarnerMedia has partnered with Wizarding World to commemorate the 20th anniversary of the first film of the Harry Potter franchise by creating two commemorative unscripted specials."To celebrate the dedicated fans old and new who have passionately kept the Wizarding World magic alive in so many forms for decades, these exciting specials will celebrate their Harry Potter fandom in a must-see multip...
More>>
Peacock and Harry Potter's Tom Felton Host Harry Potter Watch Party
3/3/2021 10:07 PM EST
Last night, Tom Felton, aka Draco Malfoy from the Harry Potter film franchise, teamed up with Peacock for a special watch party on Peacock's Tiktok. The party featured Felton watching  "Harry Potter and the Sorcerer's Stone" in its entirety with fans across the United States.During the event, fans asked Felton questions and he answered! Someone asked him what he did for fun on the set and he told ...
More>>
Fantastic Beasts 3 Halts Production After Coronavirus Case
2/4/2021 2:23 PM EST
Production for "Fantastic Beasts 3" has been put on hold after a "team member" has tested positive for coronavirus.Deadline was sent the following statement from Warner Bros.:"A team member from Fantastic Beasts 3 has tested positive for COVID-19. The diagnosis was confirmed as a result of required and ongoing testing that all production employees receive, and the team member is currently in isola...
More>>
Harry Potter Series in the Works at HBO Max
1/25/2021 3:01 PM EST
It's being reported that a "Harry Potter" series is currently in the early stages of development at HBO Max. According to Variety, the story was confirmed via multiple sources; however, Warner Bros. and HBO Max told the publication that "There are no Harry Potter series in development at the studio or on the streaming platform."It's said that writers have been approached about the project, but the...
More>>
Warner Bros. Tom Ascheim in Charge of Harry Potter Properties
1/21/2021 4:13 PM EST
It has been announced that Warner Bros. executive Tom Ascheim will now be in charge of overseeing the "Harry Potter" and "Wizarding World" properties. Ascheim, who is also the president of kids, young adults, and classics at Warners, will now be the chief representative of WarnerMedia when dealing with J.K. Rowling, her agent Neil Blair, and Blair Partnership Chief Creative Officer James McKnight....
More>>
Take a Behind the Scenes Look at the Creation of Hagrid's Magica...
9/4/2019 2:19 PM EST
 Hagrid's Magical Creatures Motorbike Adventure debuted this summer at The Wizarding World of Harry Potter at Universal Orlando and, now, Harry Potter fans and fans of the ride can take a behind-the-scenes look on the creation of the world's first "story coaster" during the NBC primetime broadcast of "Harry Potter and the Deathly Hallows - Part 2" on Saturday, September 7 at 8 p.m. EDT.viewers wil...
More>>
Win a Dream Vacation to The Wizarding World of Harry Potter!
8/29/2019 3:35 PM EST
Universal Orlando Resort has launched an exciting sweepstakes for Harry Potter fans! The social media sweepstakes will reward two lucky participants with an unforgettable trip to The Wizarding World of Harry Potter.To enter the contest, fans must take to one of their social media channels to showcase their passion for the Wizarding World showing what they'd wear on their visit to the incredibly-im...
More>>
New Experience in The Wizarding World of Harry Potter
2/21/2019 3:51 PM EST
Today, Universal Orlando Resort announced the new attraction coming to The Wizarding World of Harry Potter this summer.The new ride will be called Hagrid's Magical Creatures Motorbike Adventure and will open on June 13, 2019. It will be their most highly themed coaster to date.  For the first time ever, guests will fly with Hagrid on a thrilling roller coaster ride that plunges into the path of so...
More>>
Fantastic Beasts 3 Production Pushed Until Fall
1/21/2019 1:06 PM EST
Warner Bros. has decided to push back the production start date for the upcoming third Fantastic Beasts film. The film was supposed to begin production this July but will be put off until the fall.A spinoff of Harry Potter, the Fantastic Beasts franchise has earned over $1.4 billion dollars so far. It is comprised of Fantastic Beasts and Where to Find Them and Fantastic Beasts: The Crimes of Grind...
More>>
Harry Potter and the Half-Blood Prince 4K Review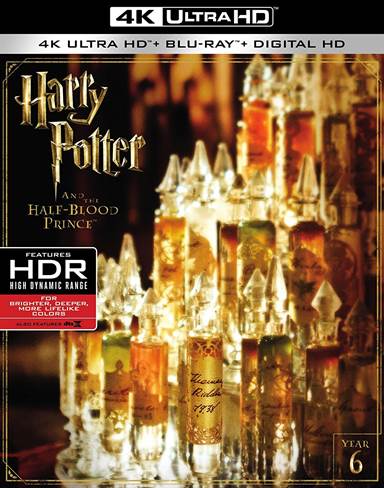 Warner Bros. has been amazing moviegoers over the last few years with their movie content, storylines, and choice of cast. In the last year, they have also shown incredible foresight into bringing some of their prior blockbuster releases into the new digital technology. The
Harry Potter
franchise has enthralled kids and adults of all ages- from books, to apparel, to major theme parks, to movies, and beyond the imaginable. Now, with 4K video technology, Warner Bros. has brought the magic of Harry Potter back to our homes with the revitalization of the video and audio.
In the sixth installment of this famous franchise, J.K. Rowling continues the darker version of the storyline from the fifth installment. Professor Dumbledore (Michael Gambon; The Casual Vacancy) has taken his rightful place at the helm of Hogwarts and seems to be on a quest to protect Hogwarts and continue Harry Potter's (Daniel Radcliffe; Harry Potter franchise) education on defeating Voldemort (Ralph Fiennes; A Bigger Splash). As Death Eaters come out of hiding, Harry is even more suspicious of Draco Malfoy (Tom Felton; The Flash) pinning him as a Death Eater, as two indirect attempts on Dumbledore's life are made. Throughout this, many changes occur at the school, with Snape (Alan Rickman; Die Hard) finally obtaining the coveted Defense of the Darks Arts teaching position. Turns out, Snape is as formidable in this position as he was as the Potions professor but while he was the Potions master, Snape seemed to take great pleasure in pointing out Harry's deficiencies in that subjection. When Harry starts excelling in Potions under Professor Slughorn (Jim Broadbent; Moulin Rouge!), Snape becomes very suspicious. Harry's potions book is replete with suggestions deviating from the actual formulas and unique spells and the quest begins to find out who the Half-Blood Prince was the former owner of the book. Snape's suspicions of Harry are solidified when Harry uses one of the spells from the book on Draco.
Meanwhile, Voledemort is strengthening in power and in numbers, tightening his hold on both the Wizarding World and the non-Wizarding World. In order to continue trying to find a way to defeat Voldemort, Dumbledore continues to push Harry to a level of higher wizarding in a very non-traditional way. Unfortunately, it is apparent that while Harry has been told some secrets, there are still many more secrets that remain unveiled. Because of the Dumbledore's lack forthrightness, Harry witnesses the penultimate sacrifice without a real understanding of why it happened or what really happened.
Harry Potter and The Half-Blood Prince is the sixth film and book in the J.K. Rowling Harry Potter series. While other reviews comment that this is the film that deviates most from the book, I find that quite the opposite. Having read all the books (many, many times each) and enforcing the rule in my house that you cannot watch the movie until you read the book, I quite think that Harry Potter and The Half-Blood Prince does a rather good job at covering most of what needs to be covered. Yes, details about Snape's background are left out and while I would have loved to have seen the softer side of Snape brought to the big screen, Director David Yates (Fantastic Beasts and Where to Find Them) did a spectacular job, along with J.K. Rowling, of taking a book that was over 600 pages long and keeping it to a realistic length, while making sure the story was kept intact. Maybe once Rowling and Warner Bros. completes the Fantastic Beasts franchise, we can implore them to write Snape's backstory and bring it to the big screen.
The 4k UHD video has a 2.39:1 theatrical aspect ratio. While originally shot in 2K with the opening scenes in 3D, the video quality is exceptional. Again, one of the best marketing techniques by Warner Bros. is to release these blockbuster hits in the superb 4K video quality, bringing depth perception and clarity to scenes otherwise that weren't as real feeling or clear. The color difference between the HD Blu-ray and the 4K UHD is subtle but noticeable. Included is a second Blu-ray disc, the 1080p HD which is the same disc that was released with the Ultimate Collector's set.
The audio is presented in English DTS:X. Without a sound system, you may not hear the actual difference in the audio. Regardless of having a sound system or not, the sound is clearer, especially when it comes to special effects. Warner Bros. does a wonderful job upgrading the sound quality for just an overall better listening experience.
In addition to the 4K UHD disc, bonus features are found on the second Blu-ray in HD. While the bonus features themselves are magical to watch, they are the exact same that were previously included in the Ultimate Collector's Edition. Titled Creating the World of Harry Potter: Part 6- Magical Effects, it's a bit disappointing that there was no additional material added but if you don't own the prior Blu-ray release, then the features will be new and refreshing. Included on this special Blu-ray are almost 4 hours of the following:

Creating the World of Harry Potter Part 6: Magical Effects
Harry Potter and the Half-Blood Prince: Behind the Magic
J.K. Rowling: A Year in the Life
Close-Up with the Cast of Harry Potter; featuring eight (8) featurettes
One-Minute Drills
What's on Your Mind?
Interstitials
Teaser Trailer
Three (3) different Theatrical Trailers
Warner Bros. has made the right choice by bringing the Harry Potter franchise to 4K UHD and providing a more crisp and detailed viewing experience than we have been privy to in the past. Harry Potter and the Half-Blood Prince film may not provide as much background about Snape, as the book does, but Yates and Rowling created a streamlined version that can be appreciated by everyone without feeling like there is something missing.
Grade: A
Read More Harry Potter and the Half-Blood Prince Reviews
For more reviews please visit our film/television review section.
SPONSORED LINKS