Star Wars: The Rise of Skywalker (2019)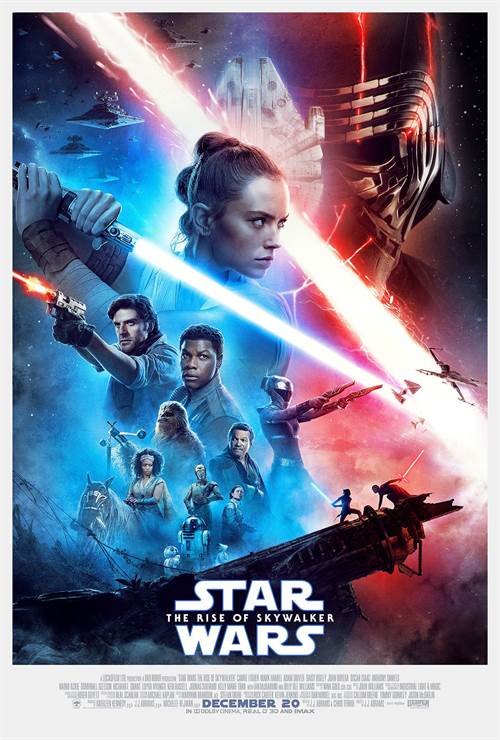 Share this:
| | |
| --- | --- |
| Director: | |
| Writers: | |
| Cast: | |
| Released: | Friday, December 20, 2019 |
| Length: | 155 minutes |
| Studio: | Walt Disney Pictures |
| Genre: | Sci-Fi/Fantasy, Action/Adventure |
| Rating: | Some material may be inappropriate for children under 13. |
Synopsis
The battle between the Jedi and the Sith comes to a thrilling conclusion in this final chapter of the Skywalker Saga. A year following the events of The Last Jedi, the remaining members of the Resistance are forced to confront their past while taking on the First Order one more time.

Purchase DVD/Blu-ray/4K UHD physical copy of Star Wars: The Rise of Skywalker today at Amazon.com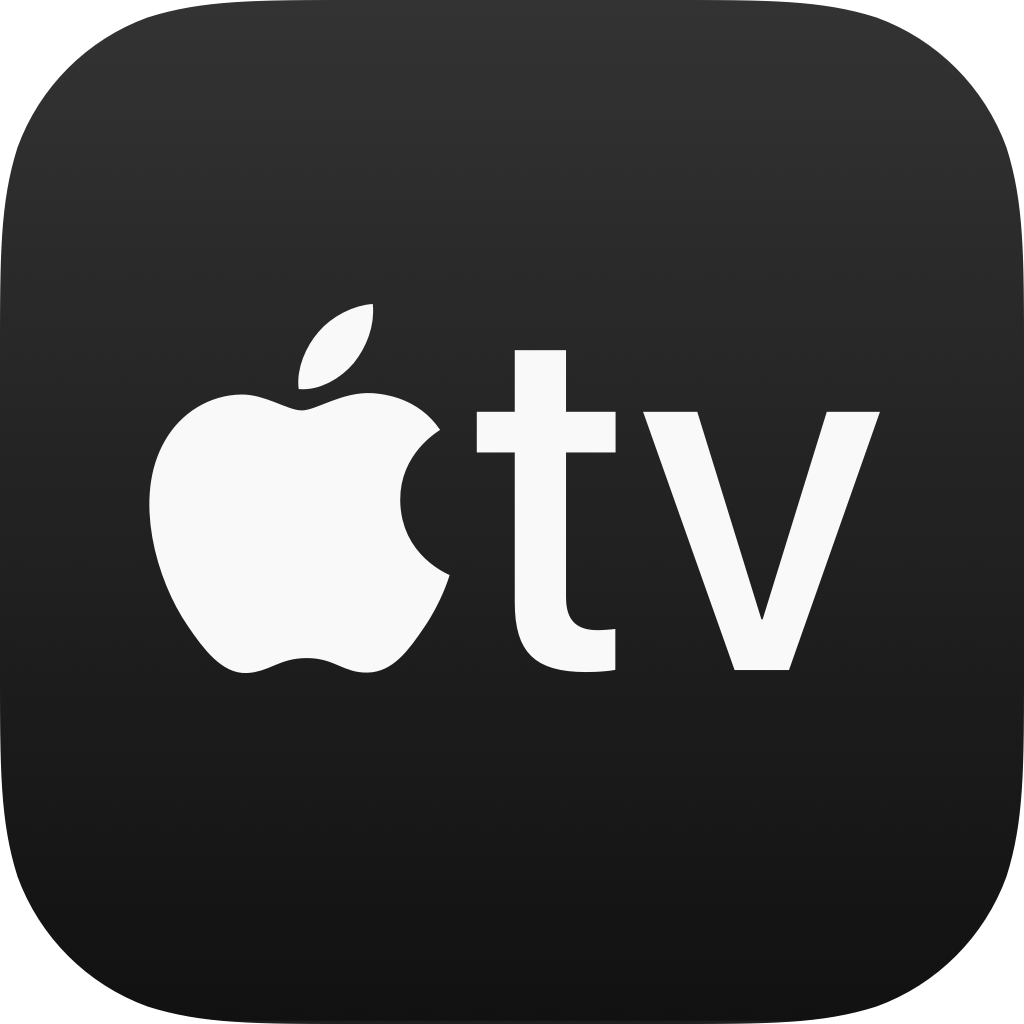 Download Star Wars: The Rise of Skywalker in Digital HD/4K from the iTunes store.
Listen to the Star Wars: The Rise of Skywalker soundtrack on Apple Music.
Star Wars: The Rise of Skywalker images are © Walt Disney Pictures. All Rights Reserved.
Loki Writer Michael Waldron to Write New Star Wars Film
1/7/2021 1:44 PM EDT
It's being said that Michael Waldron ("Doctor Strange In The Multiverse Of Madness") has been chosen to pen a new "Star Wars" feature film. This would be just one part of the recent deal that Waldron and Walt Disney Studios struck.The writer was also involved in the Disney+ series "Loki", as a head writer and executive producer. There is a chance that this new deal could also bring him back for "L...
More>>
LEGO Star Wars Holiday Special Coming to Disney Plus
10/15/2020 1:12 PM EDT
On November 17, Disney+ will be bringing us the "LEGO Star Wars Holiday Special". November 17th is also known as the fan-favorite holiday Life Day first introduced in the 1978 "Star Wars Holiday Special"."The LEGO Star Wars Holiday Special" reunites Rey, Finn, Poe, Chewie, Rose, and the droids for a joyous feast on Life Day. Rey sets off on a new adventure with BB-8 to gain a deeper knowledge of t...
More>>
Black Mirror Director Toby Haynes to Take Over on Rogue One Spinoff
9/23/2020 9:57 AM EDT
"Black Mirror's" Tony Haynes has taken over as director for the upcoming Disney+ "Rogue One" spinoff series. Tony Gilroy has departed the project because of travel restrictions that are in place due to COVID-19.Haynes already had connections to the project, as he was going to direct some future episodes. He is also located in the UK, where the series is being shot. The series will follow the backs...
More>>
New Animated Series Star Wars The Bad Batch Coming to Disney Plu...
7/13/2020 1:52 PM EDT
Disney+ has announced that they will be adding a new animated series to its lineup - "Star Wars: The Bad Batch". The series will premiere in 2021.The series follows the elite and experimental clones of the Bad Batch (first introduced in "The Clone Wars") as they find their way in a rapidly changing galaxy in the immediate aftermath of the Clone War. Members of Bad Batch - a unique squad of clones ...
More>>
New Star Wars Feature Film Coming from Academy Award Winner Taik...
5/4/2020 1:45 PM EDT
It has been announced that Academy Award® winner Taika Waititi will be directing and co-writing a new "Star Wars" feature film for theatrical release. Waititi recently won Best Adapted Screenplay for "Jojo Rabbit" and directed the widely-acclaimed first season finale episode of "The Mandalorian" on Disney+. Academy Award nominee Krysty Wilson-Cairns will co-write with Waititi.In addition, Emmy®-no...
More>>
The Rise of Skywalker Heading to Disney Plus on May 4th
4/27/2020 10:23 AM EDT
"Star Wars: The Rise of Skywalker", the final chapter in the Skywalker Saga, will be coming to Disney+ two months early. The release will be in honor of "May the 4th," affectionately known by fans around the world as "Star Wars Day." Now, for the first time, fans will be able to view the entire saga in one place.The film stars Carrie Fisher, Mark Hamill, Adam Driver, Daisy Ridley, John Boyega, Osc...
More>>
Rise of the Skywalker Digitally Released Ahead of Schedule
3/14/2020 10:10 PM EDT
Earlier, we wrote about Disney+ releasing "Frozen 2" three months early and now you can also catch "Star Wars: The Rise of Skywalker". The studio's digital release, which was slated for Tuesday, is available right now to buy on Amazon, Apple TV, Google Play, and Vudu.For fans who would rather wait and rent the film, it will be available to do so on March 31. You can also purchase the Blu-ray, DVD,...
More>>
Live Stream Star Wars: The Rise of Skywalker World Premier Event...
12/16/2019 3:05 PM EDT
Tonight, the World Premiere of Star Wars: The Rise of Skywalker, the highly anticipated conclusion of the Skywalker saga-the iconic story that has spanned four decades over nine episodes and spawned legions of fans worldwide, will take place. The event will be live-streamed with moments powered by Verizon 5G starting tonight at 5:30 p.m. PT / 8:30 p.m. ET on StarWars.com!Verizon, Disney StudioLAB ...
More>>
David Benioff and D.B. Weiss Leave New Star Wars Trilogy Project
10/29/2019 9:51 AM EDT
David Benioff and D.B. Weiss, from "Game of Thrones" fame, have decided to step away from their deal with Disney's Lucasfilm to do a trilogy in 2022."We love Star Wars. When George Lucas built it, he built us too. Getting to talk about Star Wars with him and the current Star Wars team was the thrill of a lifetime, and we will always be indebted to the saga that changed everything," they said in a ...
More>>
Kevin Feige Developing New Star Wars Film
9/26/2019 11:08 AM EDT
It's been reported that Kevin Feige will be developing a "Star Wars" film. The news was confirmed by Disney."We are excited about the projects Kathy and the Lucasfilm team are working on, not only in terms of Star Wars, but also Indiana Jones and reaching into other parts of the company including Children of Blood and Bone with Emma Watts and Fox. With the close of the Skywalker Saga, Kathy is pur...
More>>
Ewan McGregor to Reprise Role of Obi-Wan Kenobi for Disney+
8/16/2019 2:54 PM EDT
It's being reported that Ewan McGregor is currently in talks to join the cast of a yet-untitled TV series for Disney+. He would be reprising his role of Obi-Wan Kenobi.McGregor played Kenobi in The Phantom Menace (1999), Attack of the Clones (2002) and Revenge of the Sith (2005), playing a young version of the character.Obi-Wan Kenobi was originally played by Alec Guinness 1977's Star Wars: A New ...
More>>
Veteran Star Wars Alum Reunite at Galaxy's Edge Disneyland
5/30/2019 1:20 PM EDT
Galaxy's Edge was launched this week at the Disneyland Resort in Anaheim, CA with a full-scale media blitz. In addition to a firework and a light show, some of our favorite Star Wars alum made an appearance. Mark Hamill, Harrison Ford, and Billy Dee Williams gathered on stage with George Lucas and Bob Iger.The new "land" is an immersive experience with vehicle replicas including the Millenium Falc...
More>>
Star Wars: The Rise of Skywalker Theatrical Review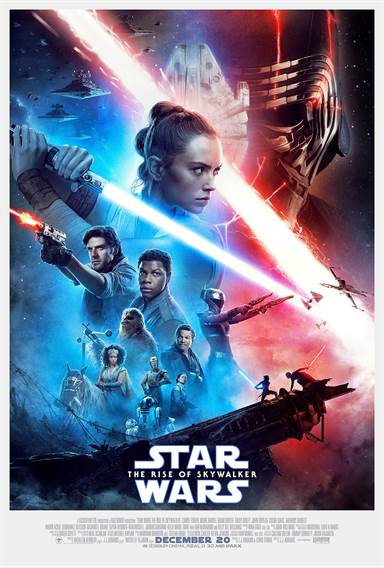 A long time ago, in a galaxy far, far away…42 years to be exact, a film hit theaters and forever changed the way we view science fiction movies. Star Wars: A New Hope told the classic story of rebels warring against a powerful regime but offers the story with an intergalactic twist. It made instant stars of Carrie Fischer (The Blues Brothers), Mark Hamill (Kingsman: The Secret Service) and Harrison Ford (Raiders of the Lost Ark) and created a franchise that has grown to epic proportions and shows no sign of stopping anytime soon. The highly anticipated final chapter in the multi-decade saga, Star Wars: The Rise of Skywalker, opens in theaters nationwide on December 20, 2019.
The first three films introduced us to the struggle between the Rebel Alliance and the Empire and began our fascination with the main characters – Luke Skywalker (Hamill), Princess Leia (Fischer), Hans Solo (Ford) and Darth Vader (voiced by James Earl Jones; Field of Dreams). After the initial trilogy, there was a 16-year hiatus until the prequels came around in the late 1990s, the last of which was released in 2005. It took another decade before the seventh, eighth and ninth films would once again create a frenzy at the box office and officially end the legend of the Jedi and the Skywalker lineage.
While there have been spinoff movies - A Star Wars Story: Solo and A Star Wars Story: Rogue One - neither matches the intensity or the anticipation of the nine movies in the series. Those of us who are 45 years old and above, can remember have seen the first three movies on the big screen and the impact it made on the nation. In the latest two films, The Force Awakens and The Last Jedi, we were introduced to the next generation of Jedi and evil villains in the form of a young scavenger named Rey (Daisy Ridley; Murder on the Orient Express) and her counterpart, Lord Kylo Ren (Adam Driver; Marriage Story). While Rey tries to save Kylo/Ben from his darker nature, Kylo wants to push Rey over to the "Dark Side".
Ridley and Driver are well suited for their respective roles. He portrays a man who is deeply conflicted with his chosen path and she offers some tenderness and vulnerability while producing an inner strength she didn't know she possessed. The supporting cast members, including Oscar Isaac (Ex Machina), John Boyega (Pacific Rim: Uprising) and a host of other actors, help these two main stars shine.
The story offers some interesting twists and the plot really focuses on the struggles of Rey and Ben. While the ending should leave audiences satisfied, there is a bittersweet feeling to it all. The visuals we well done for the most part but some of the scenes look fake which can be distracting and humorous all at the same time. There is some humor mixed in that will either make you laugh or disgust you if you happen to be a Star Wars purist.
The are several surprises that will thrill fans and the movie beautifully pays homage to all that has come before them. Unfortunately, This last one didn't really have the "feel" of a Star Wars movie and the two hours and twenty minutes running time is unnecessarily long. One of the biggest surprises (that I'm sure was Abrams' idea) will have people audibly gasp while another scene will have some smiling.
While this isn't the best of the Star Wars franchise, it certainly fairs better than Episode 1, 2 and 3. People will be flocking to the theaters this weekend for the finale and the movie will certainly gross higher in ticket sales that anyone could truly imagine.
It's exciting to watch film #9 but also bittersweet as we say goodbye to beloved characters we call "friend".
Grade: B
Read More Star Wars: The Rise of Skywalker Reviews
For more reviews please visit our film/television review section.
The story of a generation comes to an end. Watch the D23 Special Look for Star Wars: #TheRiseofSkywa...

The battle between the Jedi and the Sith comes to a thrilling conclusion in this final chapter of th...

Special guest correspondent Miriam Tapia filled in for Allison Rose to ask Naomi Ackie about working...
Daisy talks about Josh visiting the set of Star Wars, Rey's origin, getting questioned by fans, if s...

Check out this special look at how Star Wars has impacted pop culture over 4 decades. See the conclu...

The battle between the Jedi and the Sith comes to a thrilling conclusion in this final chapter of th...
SPONSORED LINKS